Have managed to avoid using these cases in the past but then I had a customer asking me for 2 Antec 900's ready to go with cooling installed.
I had a quick look through some of the threads for ideas but none jumped out at me as being a brilliant solution.
I didn't want to mount the pump on the case floor as I didn't know what size PSU the guy would be using.
Had to be careful with the tubing routing to make sure that I didn't block the GFX card slot.
Anyway, heres what I came up with.
DDC Pro with Alphacool Top
Black Ice Stealth 240mm with Yate Loons
EK Supreme
XSPC Clear Bay Res
1/2" Hose & Coils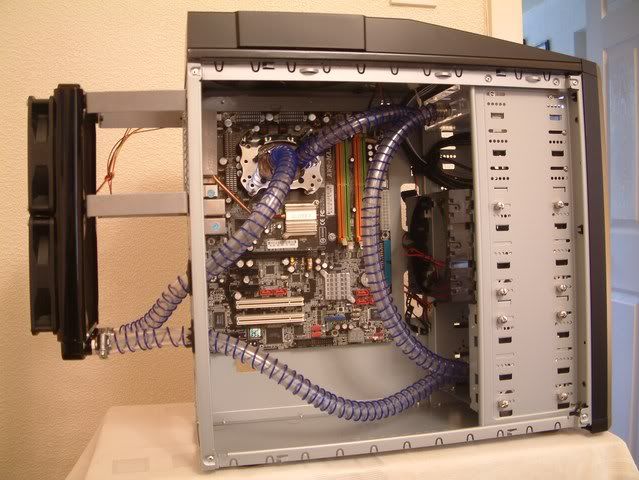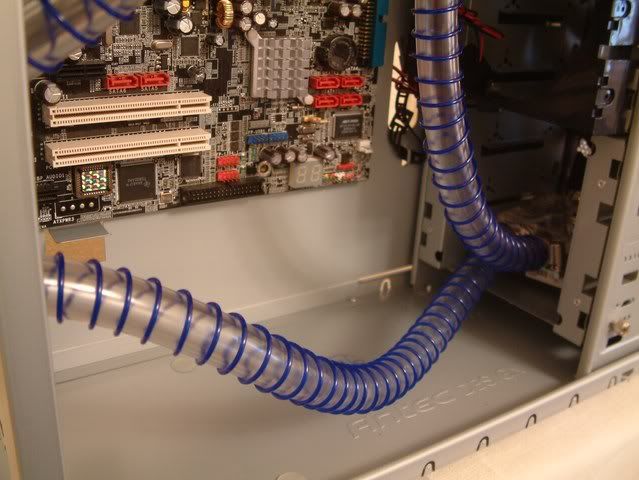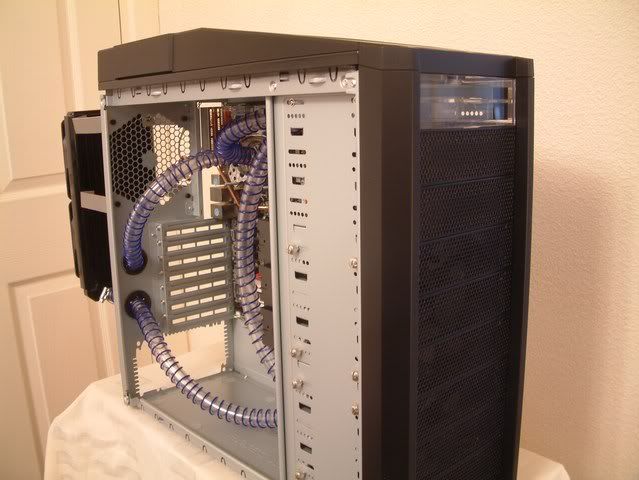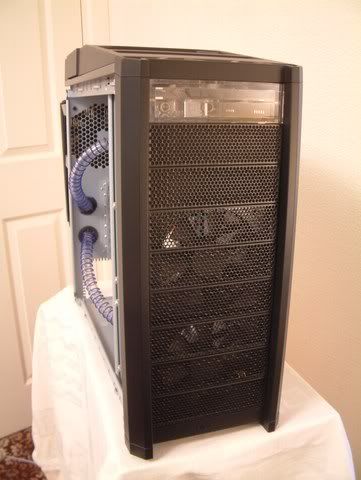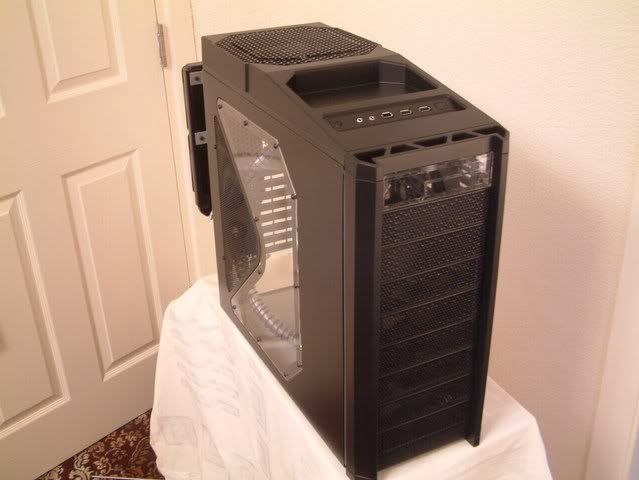 And then with some coolant thrown in for leak testing them...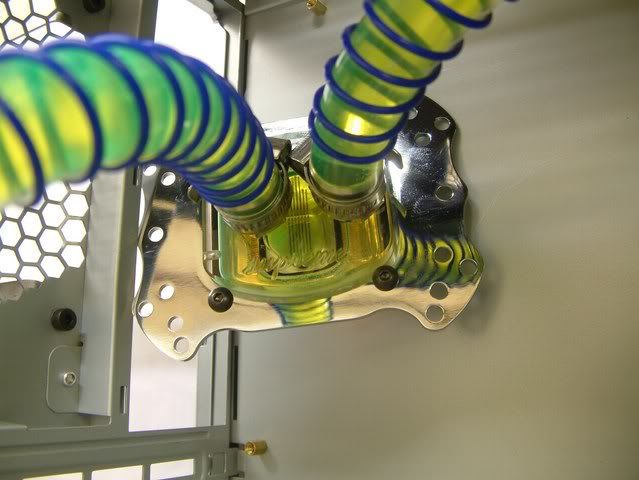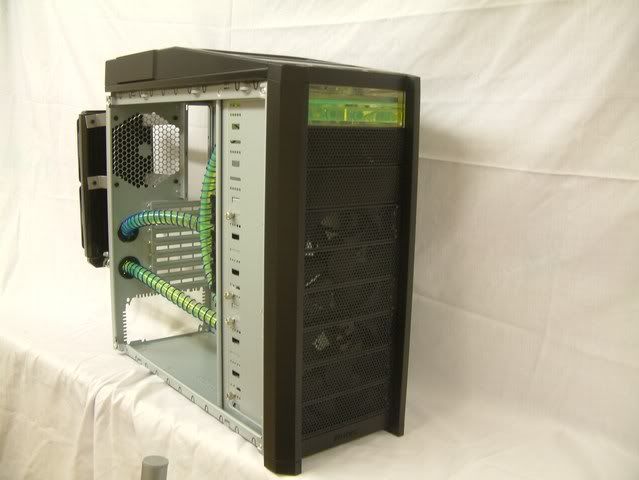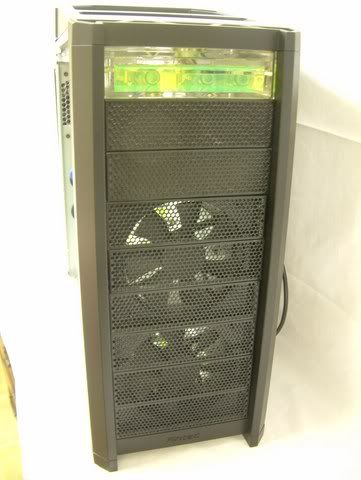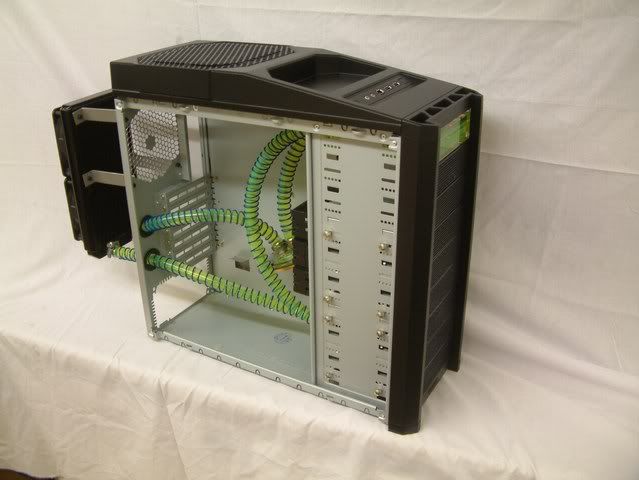 Not my choice in case but then again not everyone is a Lian Li fan boy!
CPU
Motherboard
Graphics
RAM
Q6600
Asus P5K3
Leaktek 8800GTS 640Mb
2GB DDR3
Hard Drive
Optical Drive
OS
Monitor
500GB SATA
DVD-RW
XP
2x 19" Widescreens
Keyboard
Power
Case
Mouse
Logitech
Coolermaster 850W
Lasered & Painted Akasa Omega
Microsoft Habu
Mouse Pad
Bugs Bunny!
View all
hide details
CPU
Motherboard
Graphics
RAM
Q6600
Asus P5K3
Leaktek 8800GTS 640Mb
2GB DDR3
Hard Drive
Optical Drive
OS
Monitor
500GB SATA
DVD-RW
XP
2x 19" Widescreens
Keyboard
Power
Case
Mouse
Logitech
Coolermaster 850W
Lasered & Painted Akasa Omega
Microsoft Habu
Mouse Pad
Bugs Bunny!
View all
hide details