*** Project

Pure 1nhibition

***
WaterCooled
1st Place Intermediate Category Winner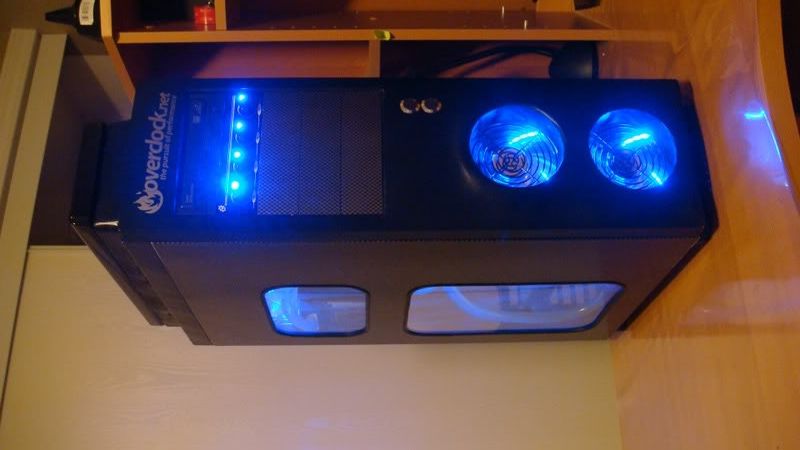 Table of contents
Origin of the name:
I decided to name this project "Pure 1nhibition†as the title gives the viewer's freedom to use their imagination in trying to identify its importance. The significance of placing "Pure†and "Inhibition†together was to create an automatic response to the project itself. The positive connotation of the word pure removes the viewer's doubt in what the inhibition represents. Thus, the title of this project suggests innocence in discovering more.
Talking about the mod:
The original design of "Pure 1nhibition†did not look anything like how it turned out. I would like to think of an original design as being a rough outline of what you are truly searching for. Once that I started the modding work itself, I quickly found myself making changes to my design. Fortunately, I had given myself adequate time and resources to accommodate these unexpected changes. I would have to say that the most time consuming aspect of this case mod would have to have been the Bondo-Glass work. This was the first time that I worked with Bondo-Glass and having had previous experience with Bondo, I thought that it would be as simple/easy. Unfortunately, the Bondo-Glass was a lot harder to work with in terms of applying and filling compared to just Bondo.
Overall, I am extremely pleased with how the design evolved into what it is now. The content of my work-log includes a brief summary of what took place during the work day followed with pictures. For this being my first case mod I am very pleased with its outcome.
Modding Materials:
U-Channel
A.C.Ryan Acrylic (Clear, UV Blue)
Double sided tape
Dremel
Bondo
Paint (Primer, Enamel)
Drill Press
Rubber Case Feet
2x Power Switch
Carbon Fiber Vinyl
Sand Paper
120mm Fan Duct
Part List:
Q6600
Gigabyte GA-P35-DS3L
Crucial Ballistix Tracers PC2-6400
D-Tek Fuzion w/ nozzle kit
eVGA 8800 GTS 512MB
Swiftech MCW60
Swiftech MCP655
DD single bay res
Hardware Labs 360GTS
Seagate 160GB
Samsung DVD-RW
Fan Controller
OCZ XTC RAM Cooler
OCZ GameXStream 700W
Creative Sound Blaster X-Fi Xtreme Audio
Original Case: