Program Category:
Temperature Monitoring
From Publisher:
Quote:
RealTemp is compatible with any version of XP or Vista, 32 or 64 bit. In Vista or if you are in a limited account, you will need to right click on the icon and run RealTemp as an Administrator so that the driver will be properly installed.

RealTemp is a temperature monitoring program designed for all Intel single Core, dual Core and quad Core processors. Each core on these processors has a digital thermal sensor (DTS) that reports temperature data relative to TjMax which is the safe maximum operating core temperature for the CPU. As your CPU heats up, your Distance to TjMax will decrease. If it reaches zero your processor will start to throttle or slow down so obviously maximizing your distance away from TjMax will help your computer to run at full speed and more reliably too.
http://www.xtremesystems.org/forums/...d.php?t=179044
Current Version:
3.6
Publisher:
unclewebb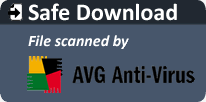 CPU
Motherboard
Graphics
RAM
Celeron 2.5 GHz
Dell
Integrated 64mb
640mb WINTEC and generic
Hard Drive
Optical Drive
OS
Monitor
200GB IDE
DVD RW
Windows 7 Pro 32 bit
19" Dell Flatpanel (bought seperately)
Keyboard
Power
Case
Mouse
Dell
120w
Slimline Dell case
Logitech Optical
Mouse Pad
Dell
View all
hide details
CPU
Motherboard
Graphics
RAM
Celeron 2.5 GHz
Dell
Integrated 64mb
640mb WINTEC and generic
Hard Drive
Optical Drive
OS
Monitor
200GB IDE
DVD RW
Windows 7 Pro 32 bit
19" Dell Flatpanel (bought seperately)
Keyboard
Power
Case
Mouse
Dell
120w
Slimline Dell case
Logitech Optical
Mouse Pad
Dell
View all
hide details