I downloaded a program a friend recommended to me to stress test my system....
I got a Hardware Failure! but i cant find out where in the program that tells me what failed! heres a jpeg of it.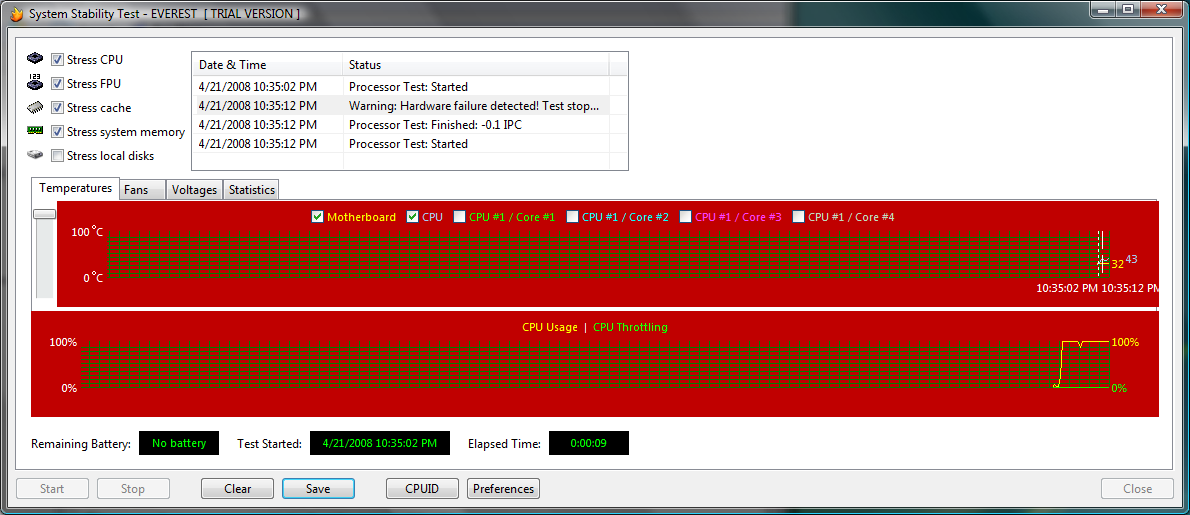 I have a Q6600 thats overclocked to 3Ghz and my ram is overclocked from 800Mhz to 1066Mhz
If you need more info let me know!
Thanks!