So I phoned around my local Best Buys to see if they had any of these sweet cases available... my nearest store didn't carry them and I actually had to drive out 30 minutes to pick one up - but it was certainly worth my while.... $48! what a steal! To top it off, my friend bought my old modded Aspire X-cruiser for $40!
Anyways, I picked it up last Friday and spent all weekend looking it over and figuring out some mods.... since I know so many of you guys picked one of these up, I thought I would share my ideas!
Mod #1: Chop up 3 drive bays, install a 120!
Who doesn't love a little bit more airflow
? Unlike my Centurion 532 or Aspire... this wasn't simply wedged in... I actually took the time to chop up 3 individual drive bays and make it 120 mountable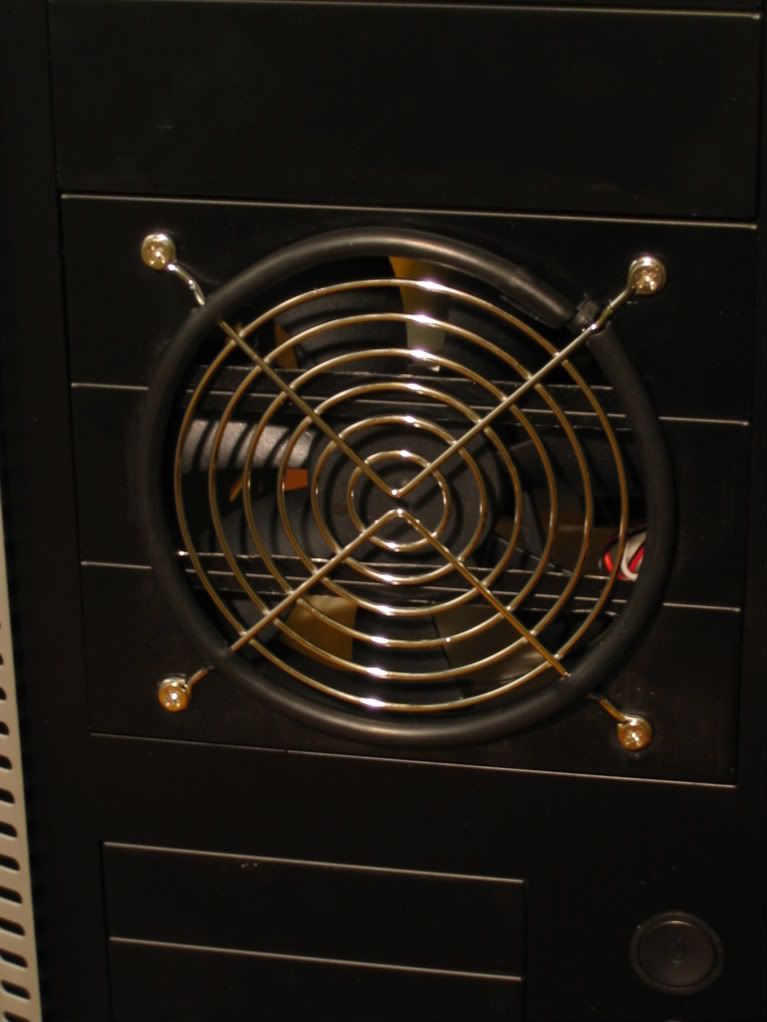 Mod #2: Drill mounting holes for upside down PSU mounting
Although Lian Li was kind enough to give us some breathing room for the PSU's underside fan, I believed it to be somewhat restricting.... simple solution? Drill proper holes for a PSU flip!
Mod #3: Do something with that random grilling above the rear exhaust
I saw the top grilling as somewhat pointless.... my first impulse was the same as anyones: empty space = begging for a fan! BUUUT - why just add a form of air exhaust when you can add some juice as well? It was a tad bit of a tight fit: I actually had to cut into the case's skeleton and STILL have to wedge in the PSU a bit... Cutting the proper outline and drilling the holes was also a bit of a challenge....
Mod #3 Question: So you can mount a PSU on the top OR the bottom? What the heck is the point?
Not exactly.... AND not simply OR!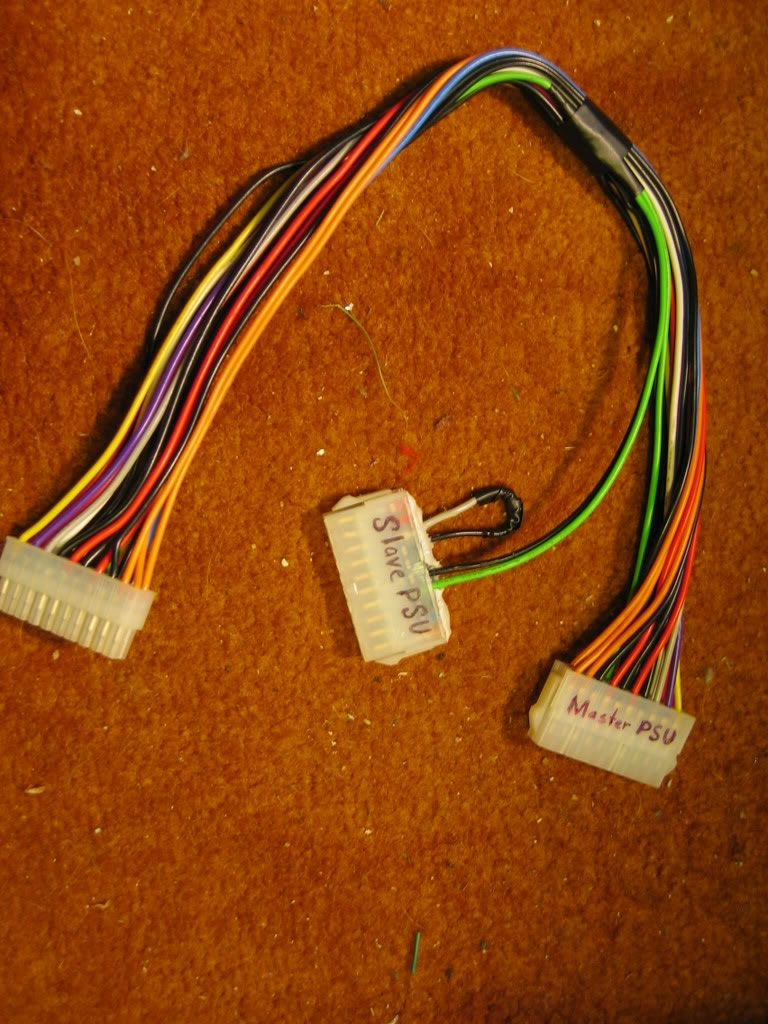 I tossed this little number together after finishing a CET project at school early.... it's nothing more than a way to jump two PSUs at the same time using one motherboard... Great little doodad if your rig is needing a fair bit of juice and you just so happen to have an extra PSU lying around... sure beats the heck out of having to sell your current one and purchasing a new expensive PSU... I'll have a 500W Rosewill and 600W OCZ working in tandem to equal 1100W
Mod #4???: Side window??
This is where I need your guys' help and suggestions.... I'm faced with a dilemma - Do I:
A) Keep the elegant simplicity of this voluptuous Lian Li (with it's nice brushed aluminum)
B) Destroy the above by adding a side window to show off fancy lights
Here's how my fans and lights are currently set up in my Centurion 532 for reference (a window has been added to it since I took this pic):