Quote:
We already reported that the processor Athlon X2 5600+ will pass on 65 nm technical process, its frequency will rise to 2.9 GHz, but its cache volume in the second level will decrease from 2 X 1 MB to 2 X 512 KB. This processor is finally noted in the compatibility lists of motherboard producers and some distributor Price- lists .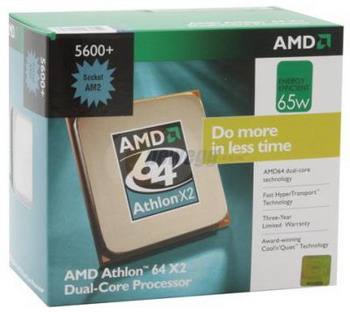 Here is the 65 nm version Athlon X2 5600+ proposed in many stores ( box (ADO5600DOBOX) and tray (ADO5600IAA5DO) ). Retail prices begin from $122-123.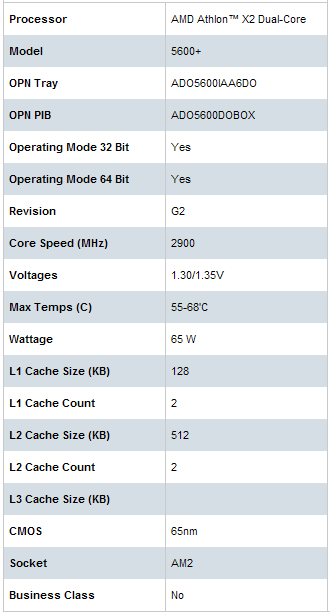 This processor operates at 2.9 GHz frequency , it has 2 X 512 KB cache in the second level, and TDP value is equal to 65 W only . This is not the last model in Brisbane family - later AMD will present the 65 nm version Athlon X2 6000+ with 3.1 GHz frequency .
http://xtreview.com/addcomment-id-51...d-2.9-GHz.html