Quote:
Cooler master company announced the new passive processor cooler : hyper z600.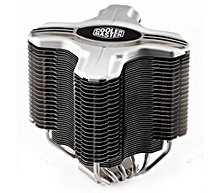 As radiator base serves the copper plate with six coppers thermal tubes.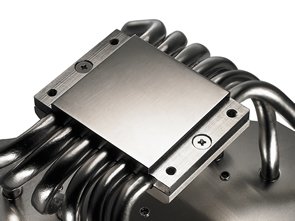 As producer declares, Z600 in the passive mode is capable to cool processors with TDP up to 89 W . In this case the installation of one as minimum fan in the rear computer side is recommended. For effective processors cooling with TDP above 89 W , there is a possibility to install one or two 120- mm fans . Hyper z600 is compatible with sockets : intel LGA775 and AMD 940/AM2/AM2+.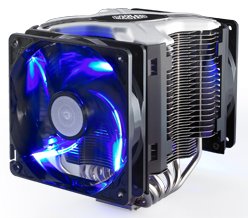 Hyper z600 :
Overall dimensions: 127,28 x127,28 x160 mm
Material: aluminum edges, copper base and 6 copper thermal tubes
Diameter of thermal tubes: 6 mm
Weight: 1045
http://xtreview.com/addcomment-id-51...yper-z600.html