Quote:
Noctua company decided to prove its capability to create effective processor cooler. The result was the represented cooler NH-C12P, equipped with the well known fan NF-P12 ( standard size 120 mm ).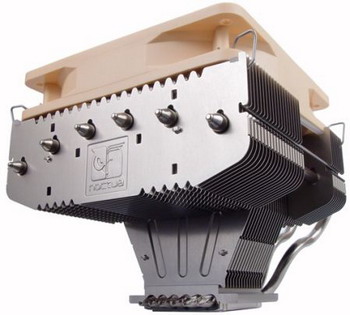 The construction of this cooler is its special features. From copper base we have six thermal tubes.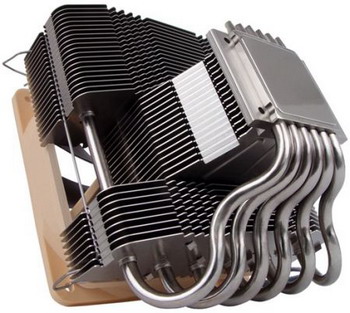 The space between the radiator parts is sufficiently large, which must facilitate the air circulation.

The Width and height of this cooler are equal to 126 and 152 mm , the weight reaches 730 deg. Fan in the default rate work at 1300 rp/min, creating not more than 19,8 dB with air flow 92,3 cu. m in hour . Using a special adapter it is possible to reduce the fan rotation speed up to 1100 or 900 r/min, in this case the noise level can be lowered to 16,9 and 12,6 dB .

The cooling unit noctua NH-C12P is supplied with the thermal-interface NT-H1 and six year old guarantee from producer. $69 is the recommended cost.
http://xtreview.com/addcomment-id-51...a-NH-C12P.html