Well i've had my build for like 3 weeks now, and im getting really high temps. Im getting like 60 degrees celsius and i dont know why. I bough the Arctic Cooling Freezer 64 pro, and im at stock speeds. I dont have any case fans but i didnt think i needed it since i didnt OC it yet.
Heres some pics of BIOS: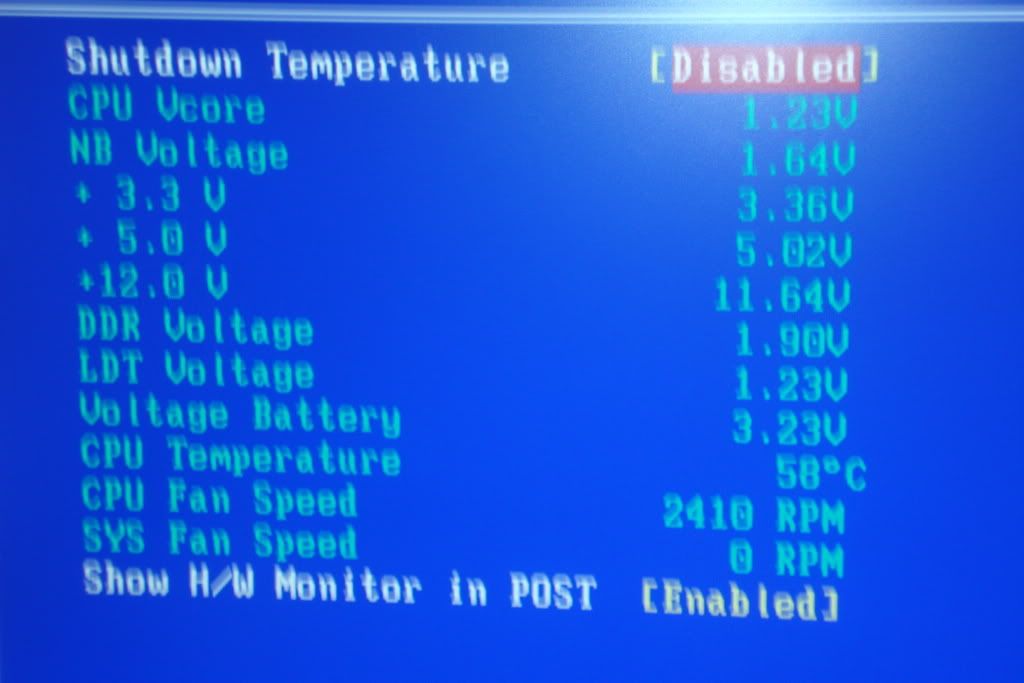 I think it might be the PSU since its some stock one that i got a while ago. Its 350W and its been used for like a year and a half now. Also at the back of my computer theres no 120 fan by the Heatsink, i dont know if thats a problem. If you guys can help me figure out the problem id appreciate any help. Thanks,
- Shibbz.
Btw rig is in sig.
CPU
Motherboard
Graphics
RAM
i7 3770k
Intel DP67BG Extreme
HD 7950 Boost
8GB GSKILL Sniper
Hard Drive
OS
Monitor
Keyboard
WD Black 640GB
Windows 7 Ultimate
2 x Acer 22", 1 x LG 22"
Logitech G15
Power
Case
Mouse
Mouse Pad
AX860
P182SE
Corsair M60
Xtrac Ripper XXL
View all
hide details
CPU
Motherboard
Graphics
RAM
i7 3770k
Intel DP67BG Extreme
HD 7950 Boost
8GB GSKILL Sniper
Hard Drive
OS
Monitor
Keyboard
WD Black 640GB
Windows 7 Ultimate
2 x Acer 22", 1 x LG 22"
Logitech G15
Power
Case
Mouse
Mouse Pad
AX860
P182SE
Corsair M60
Xtrac Ripper XXL
View all
hide details