Quote:
The graphic accelerator MSI N9600GT hybrid freezer is equipped with a new cooler . Note the fan start working when the built-in temperature-sensitive element fixes the temperature in 40 degrees. When the temperature get down to 40c the fan stops. According to the producer, in 2d- mode this accelerator is noiseless.

This cooler is made from 6 mm massive thermal tubes .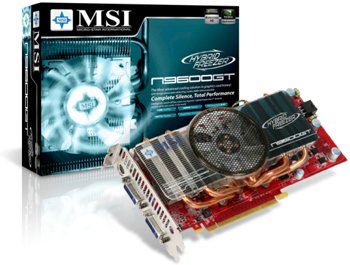 The card will use G94 chip from NVIDIA , equipped with 64 streams processors and 256- bit memory access .
\\
http://xtreview.com/addcomment-id-51...d-freezer.html