Quote:
We already reported about an interesting notebook from eurocom company . This company presented the model Eurocom D900C Phantom- X : powerful notebook with 4- core processor q6700, SLI support and 750 GB disk space.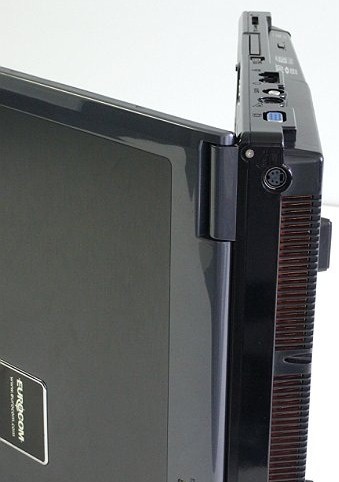 Now eurocom released one additional model, which will satisfy the requirements of most users. This notebook is called Eurocom D901C Phantom- X.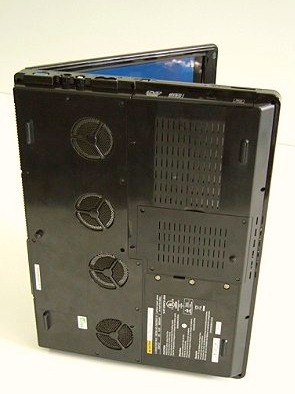 The model d90xC Phantom- X possesses a completely tempting characteristic for demanding users. This model is equipped with 17,1 inch screen with ultra-clear picture support , resolution WUXGA 1920 X 1200 or WSXGA+ 1680 X 1050 points.

This notebook use the processor e8400 up to the powerful 4- core C2Q q9550 (Penryn) with 12 MB cache. . Furthermore, optionally this model is proposed with TV- tuner , drive blu-ray and card reader . Note hard disk work in RAID- modes.




D90xC Phantom- X configuration:
Processor: Intel quad core 2 Q9550 (2,83 GHz, 12 MB. L2, 95- W TDP)
Memory: up to 4 GB DDR 2-800 PC-6400 (5-5-5-15), 2xSO-DIMM
Screen: 17,1 inch , 1920x1200 points with ultraSharp technology
Video 512 MB. DDR3 NVIDIA geForce Go 7950GTX, 8700GT, 8800M GTX or Quadro FX1600; 1 GB DDR3 7950GTX, 8700GT or 8800M GTX with SLI support
Support two external displays, DVI dual link with HDCP
Hard disk: up to 960 GB disk space, 32 or 64- GB SSD as option
Optical drive: Multi DVD+-RW/- RAM, 2x blu-ray or HD DVD
Network: 10/100/1000 LAN ethernet + modem 56K + 802.11n (Wi-Fi 4965AGN) + Bluetooth
StarTech EC4S950 expressCard, USB2.0
Card reader 7 in -1 (MS/MS pro/MS pro duo/SD/MMC/SD/miniSD)
TV- tuner MPC 718
Built-in 2,0-Mp camera
Battery: 12- cell lithiumionic
OS: selection between Windows XP pro, 64- bits vista or Linux

In the advanced version eurocom d90xC Phantom- X cost easily $5000.
http://xtreview.com/addcomment-id-51...hantom--X.html