Program Category:
Benchmarking Software
From the Publisher:
Quote:
The benchmark's principle is quite simple: the smaller the elapsed time to finish the bench, the faster your CPU is! The elapsed time is provided in milliseconds so you can measure with accuracy the impact of your overcloking parameters on the CPU/memory.

But the AOGen CPU Benchmark's strength is to be a multithreading CPU benchmark. So you can use CPU Burner to bench a mono, dual or even quad core CPU. Generally speaking, you can set the number of threads you want (2, 4, 8, 10, 24, ...).
Current Version:
1.1.2
You can post your scores
here
.
Publisher:
http://www.ozone3d.net/aogen_cpu_burner.php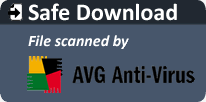 CPU
Motherboard
Graphics
Hard Drive
Q6600 B3
Asus P5K-C
8800 GTS 320
Seagate 7200.10 320GB, WD Caviar Green 2TB
Optical Drive
OS
Monitor
Keyboard
LG DVD DL writter
7 Ulitimate
Asus VS248H (1920*1080)
Logitech Illuminated
Power
Case
Mouse
PCP&C Silencer 750
Antec 900
Razor Lachesis
View all
hide details
CPU
Motherboard
Graphics
Hard Drive
Q6600 B3
Asus P5K-C
8800 GTS 320
Seagate 7200.10 320GB, WD Caviar Green 2TB
Optical Drive
OS
Monitor
Keyboard
LG DVD DL writter
7 Ulitimate
Asus VS248H (1920*1080)
Logitech Illuminated
Power
Case
Mouse
PCP&C Silencer 750
Antec 900
Razor Lachesis
View all
hide details