Hi all! This started as a simple PC build a little over one year ago. My friend asked me to build a decent A+++ machine with about $2k available for spending. So we went to Fry's Electronics and picked up the following components.
(best available in the store at that time)
Latest updates (in red)
-10k rpm WD Velociraptor 300gb
-CoolerMaster CoolDrive4 hhd cooler+fan controller
-ASUS 20X DVD-RW/DL/Lightscribe (to replace the IDE Memorex DVD-RW 16X)
-Creative X-FI will be added during this mod(friend just bought it for $50)
-Intel D975Xbx2 LGA775
-Intel E6600 (b2)
-BFG Tech 8800GTS 640 OC
-Patriot Extreme PC2-8500
-CoolerMaster 850W PSU
-Seagate SATA 3.0gb/s 400gb
-Card Reader
-2 Antec 3-spd fans
-Logitech MX5000 Keyboard & Laser Mouse combo
-
Ultra Blue Aluminus ATX Mid-Tower Case with Clear Side
This is what the system looked like right after it wat put together
Now a year later, my friend decided to upgrade his system and buy a new CPU but I suggested overclocking his old instead. We ordered a brand new wc setup and I began to work.
This is the original plan.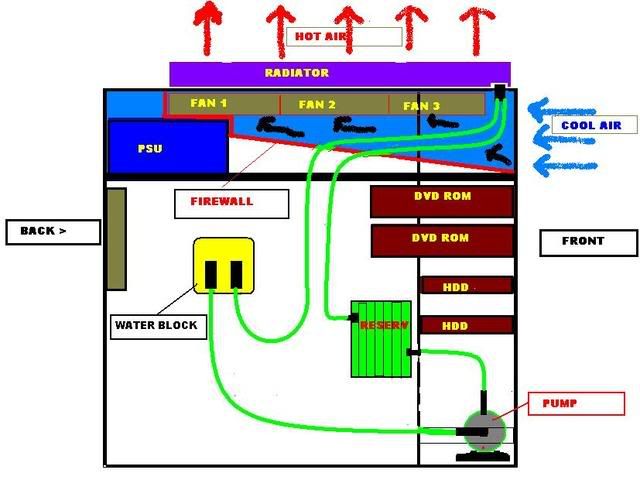 $500 worth of parts arrived:
lets begin the deassembly: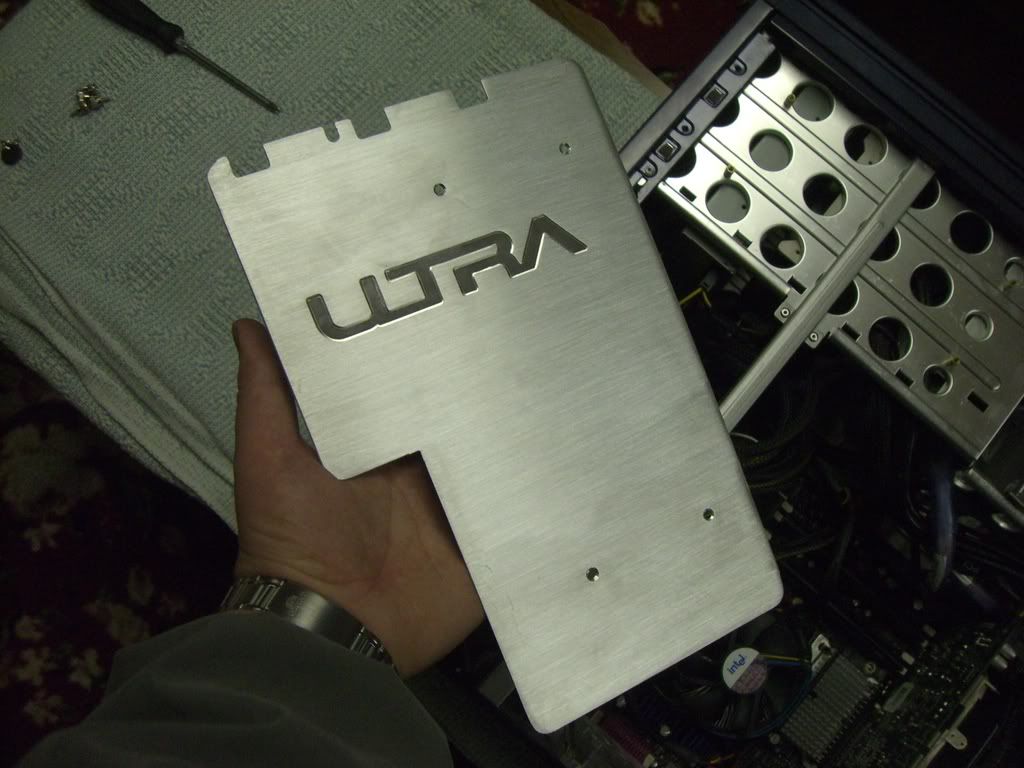 To be drilled out:
Extra space (not enough for the setup)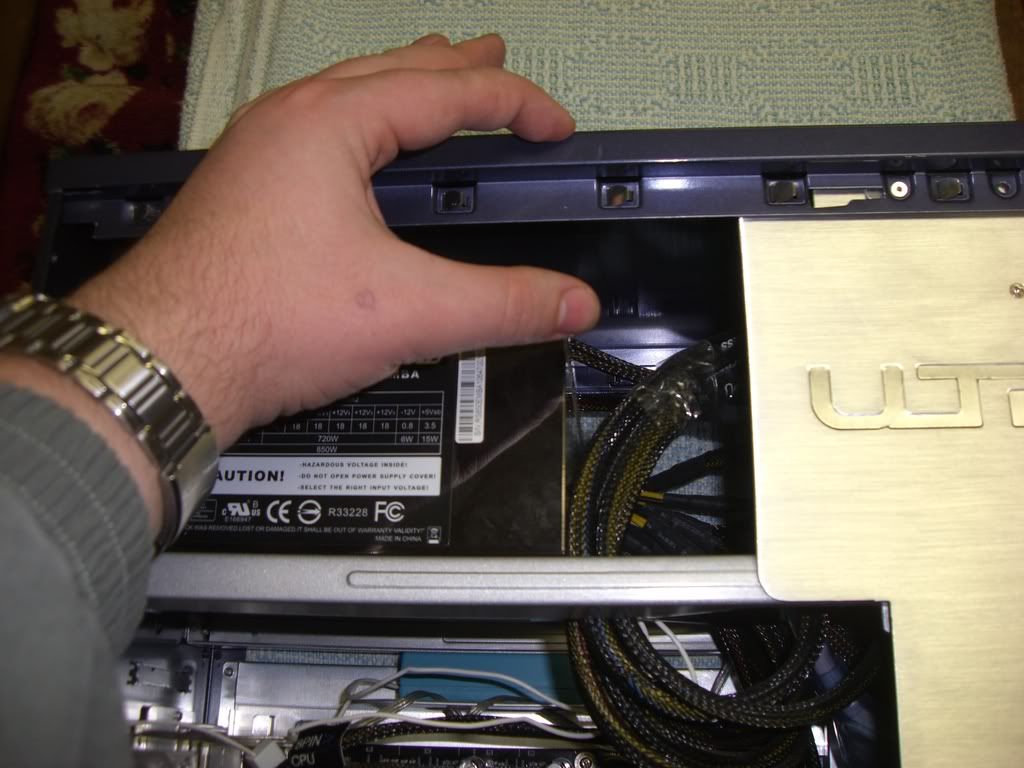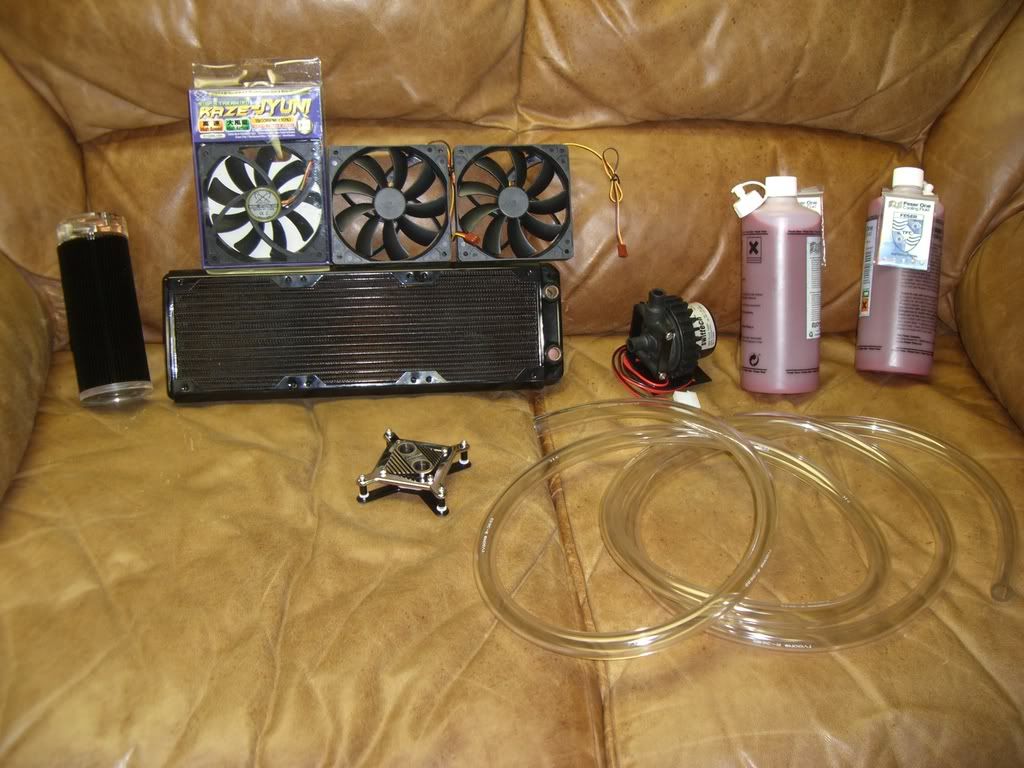 Scratch proofed and mounted for cutting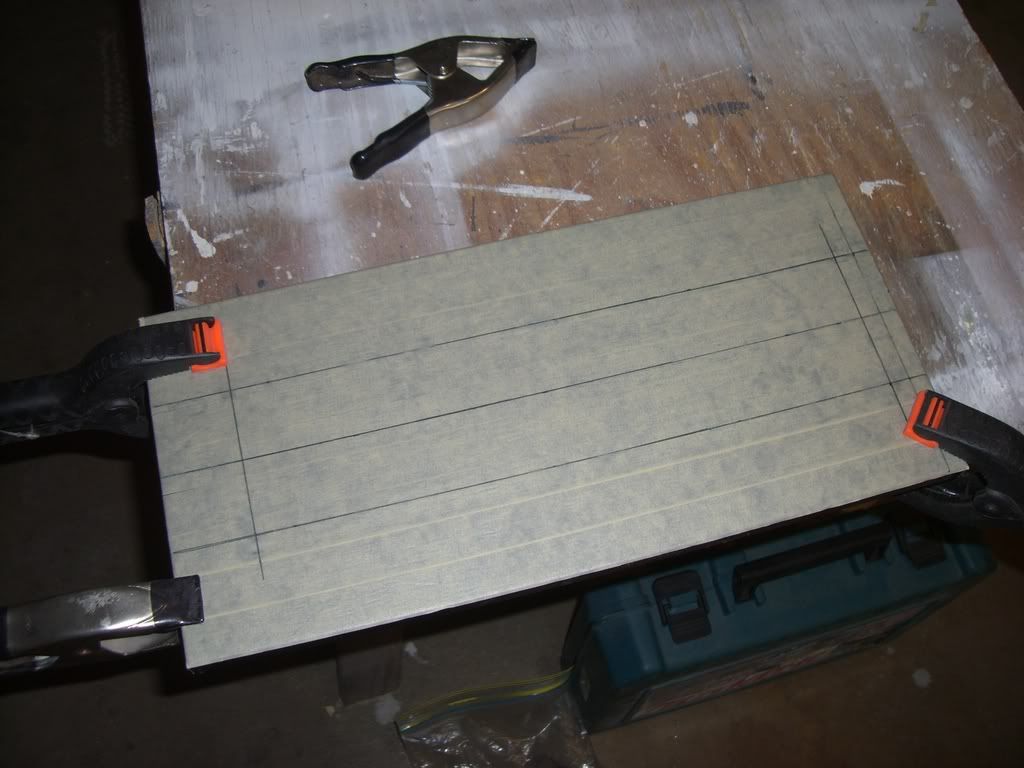 Pilot hole:
Tools:
24TPI (Teeth Per Inch) saw. Gotta tell you the truth it's perfect for thin metals.
Let's do this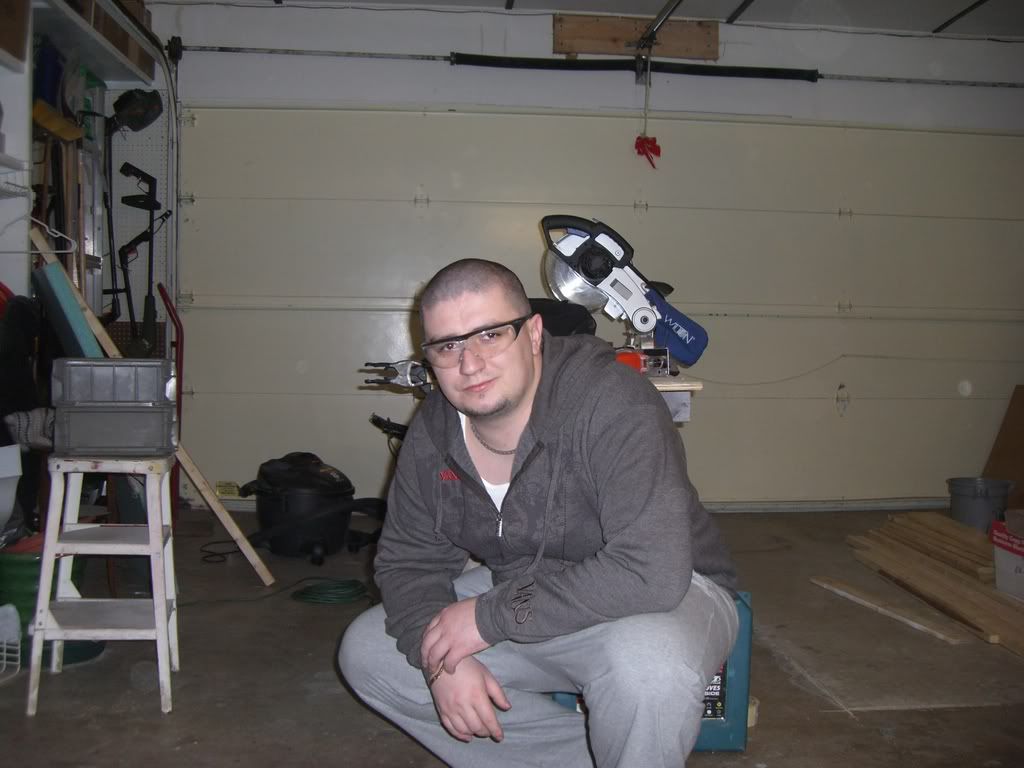 Edited by Russkiy - 7/9/08 at 12:18pm
CPU
Motherboard
Graphics
RAM
Core 2 Quad Q6600 (G0 SLACR) 3.4Ghz @ 1.40v
ASUS Striker Extreme nVidia 680i SLI
BFG GTX280(oc) / ASUS EN8800GTS 320(as Physx)
OCZ2 Reaper 4GbX1066Mghz
Hard Drive
Optical Drive
OS
Monitor
Seagate Barracuda ES SATA 500gb
SONY DVD-RW +/-
XP x64 Pro SP2
Gateway 24" HD
Keyboard
Power
Case
Mouse
MERC "Stealth"
Thermatake ToughPower 1000w
CoolMaster Mystique 632
Cyber Snipa STINGER
View all
hide details
CPU
Motherboard
Graphics
RAM
Core 2 Quad Q6600 (G0 SLACR) 3.4Ghz @ 1.40v
ASUS Striker Extreme nVidia 680i SLI
BFG GTX280(oc) / ASUS EN8800GTS 320(as Physx)
OCZ2 Reaper 4GbX1066Mghz
Hard Drive
Optical Drive
OS
Monitor
Seagate Barracuda ES SATA 500gb
SONY DVD-RW +/-
XP x64 Pro SP2
Gateway 24" HD
Keyboard
Power
Case
Mouse
MERC "Stealth"
Thermatake ToughPower 1000w
CoolMaster Mystique 632
Cyber Snipa STINGER
View all
hide details