Ok well i finally gave in a joined the dark side..the very evil side..the INTEL SIDE!
Well here it is..not finished and some parts are my mates and im waiting on the rest. Its a Q6600 G0, DFI P35 T2RS, OCZ Sli 2gb PC6400, 8800gts 512mb.
I know all you want to see are the pics...so here there are!
The box, i just love this moment when you get the box and your just dying to open it and see what lies inside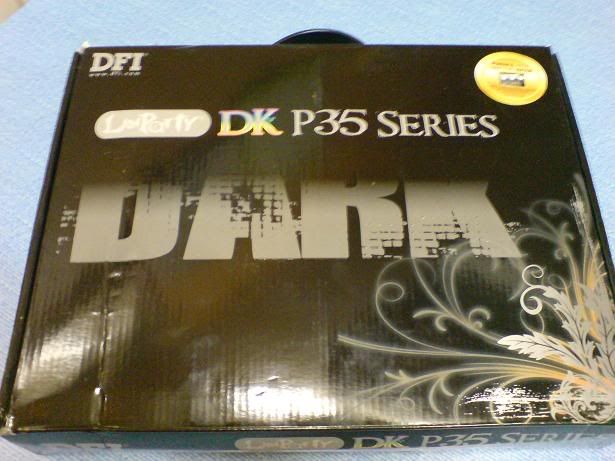 Doesnt come with much..but it is just mobo so its not going to come with cake, or pie now is it?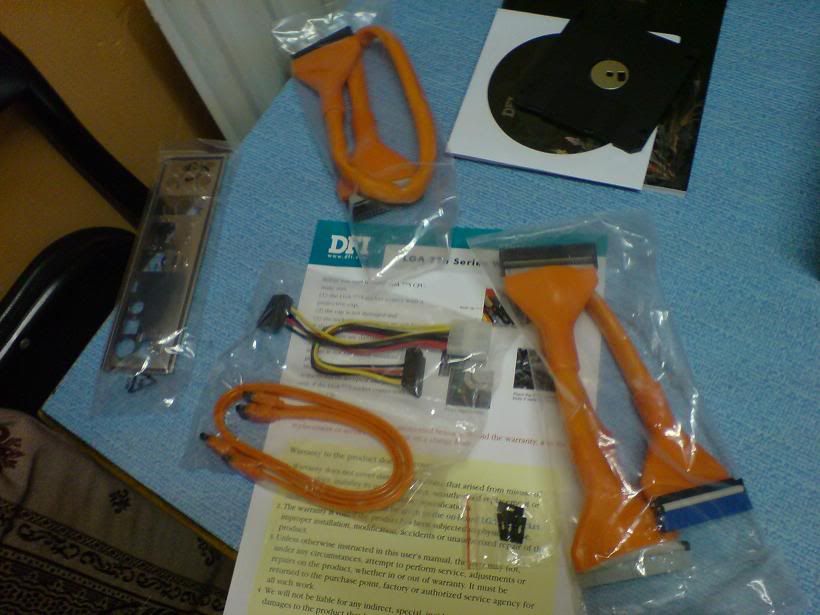 Beautiful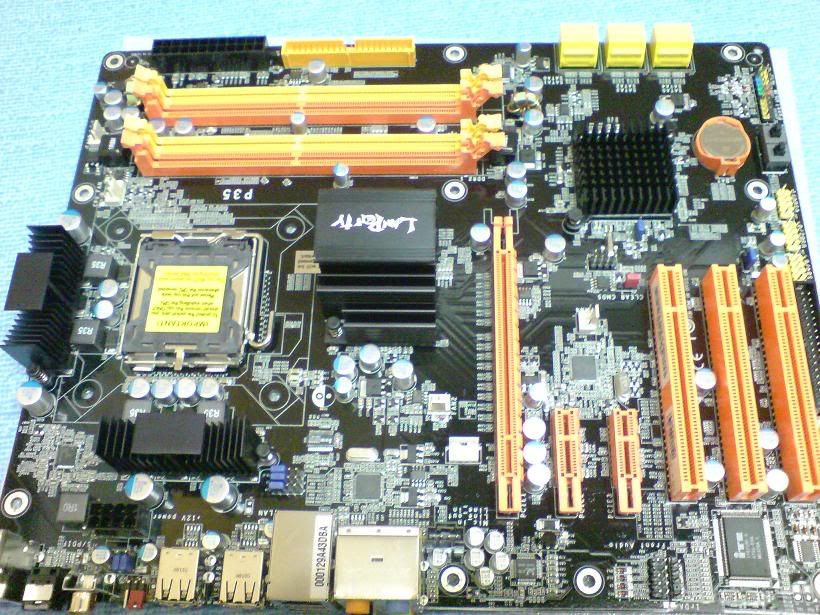 DFI heaven (as you can see, for me its DFI or nothing)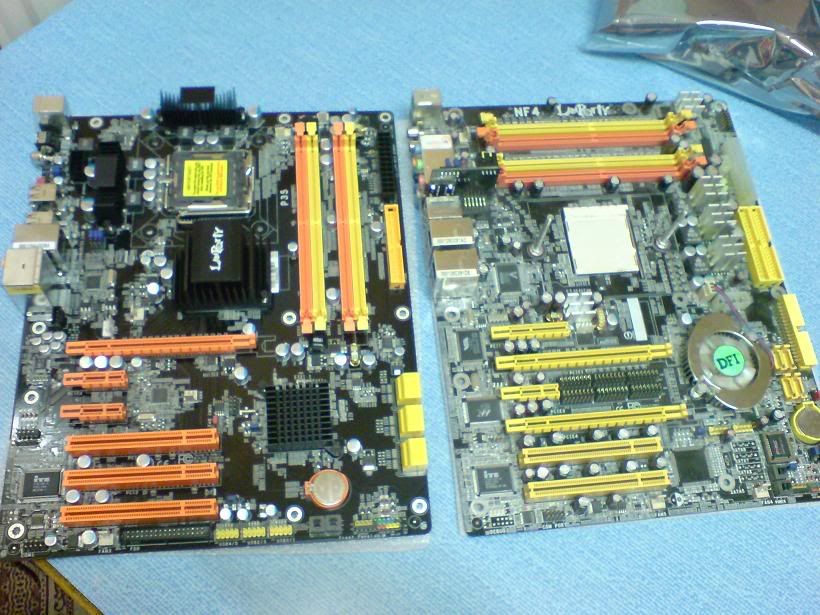 i dont know why they put a warrenty sticker on the heatsink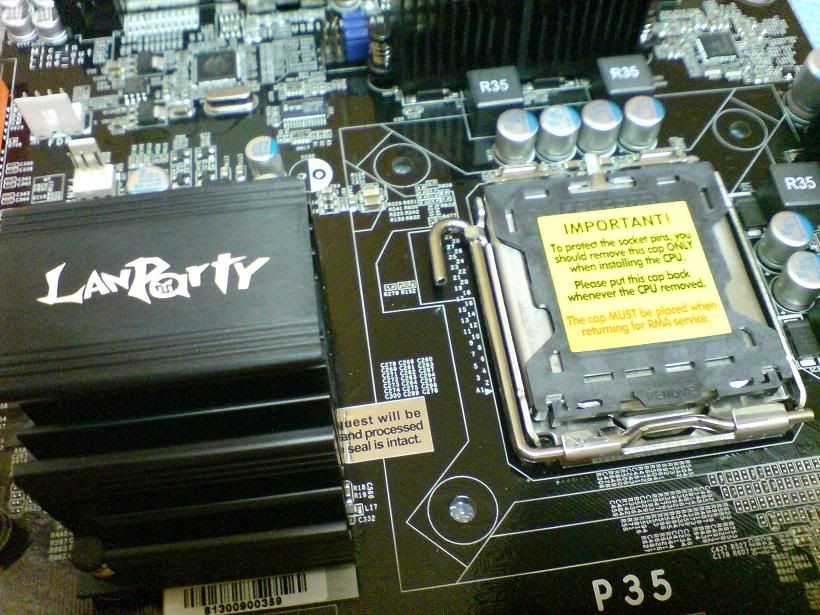 the temporary gpu and ram (single sided ballistix so nothing special here)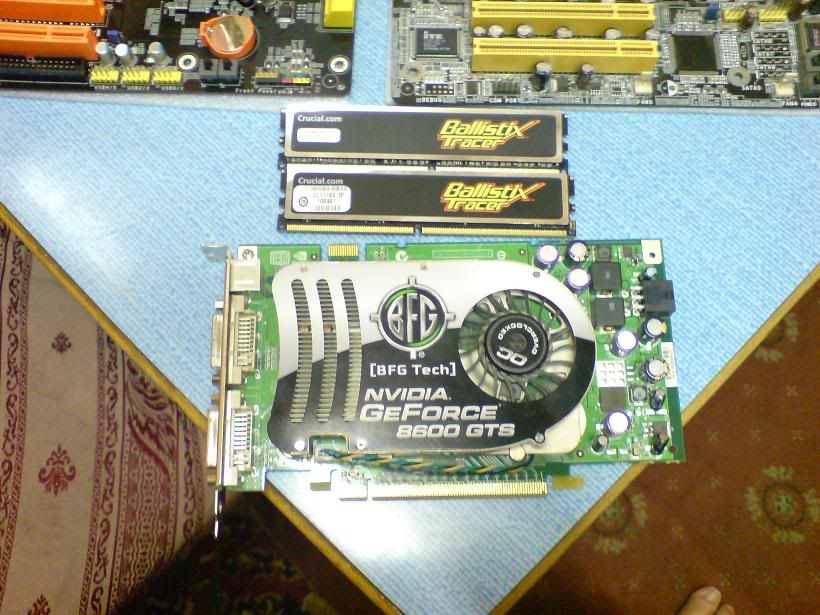 one of the cpus which will be tested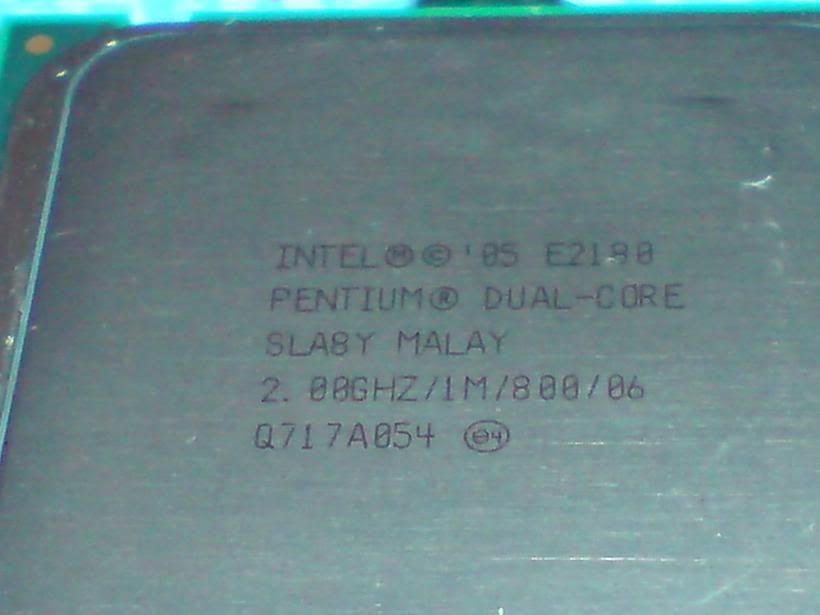 and the other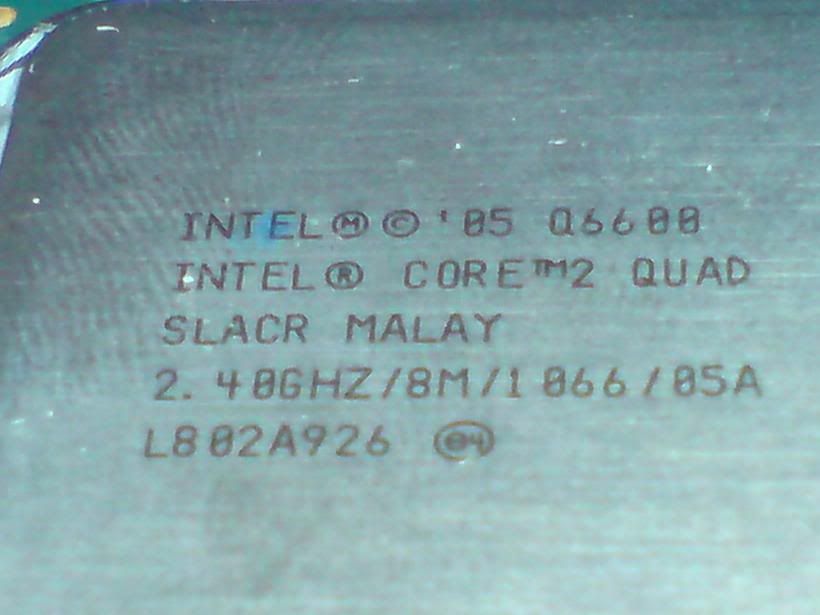 another pic of that darn sticker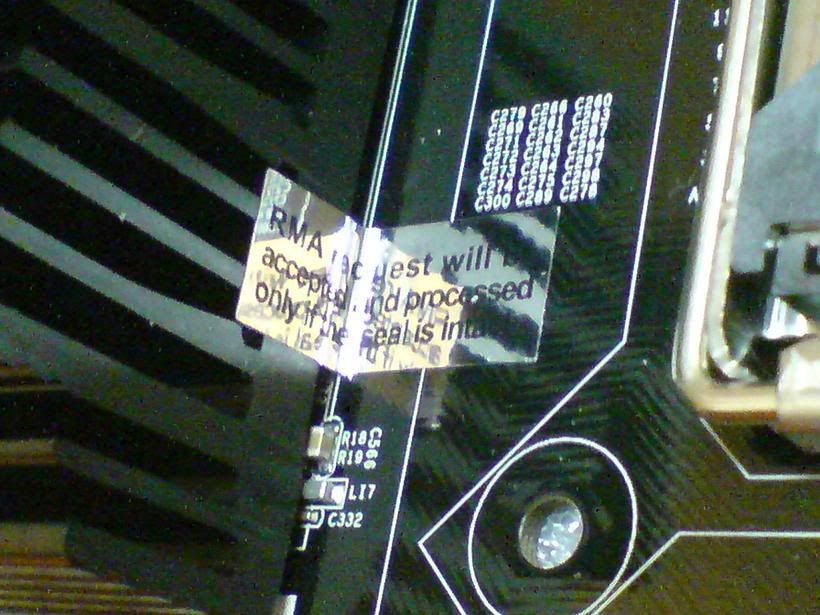 now onto the back, on my Ultra D there are 2 lan ports and the audio module is removable..but on the DK it is better imo, ok so no removable audio module, but there is optical out, ok only 1 lan port but the handy CMOS jumper, and this will be running on my desk so that is very handy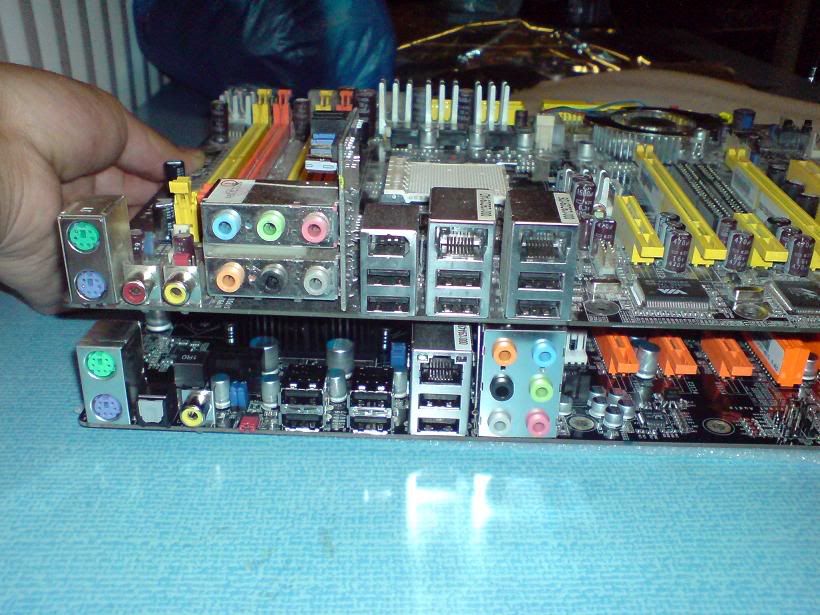 My WCing gear is at a mates house so my BT will be doing the cooling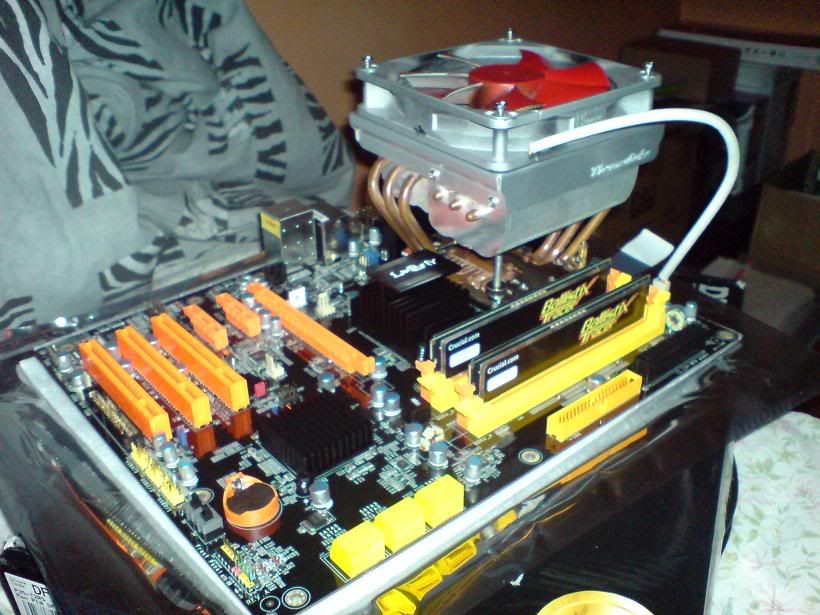 Now, if you have a big HSF like the BT there could be some clearance issues with the NB hsf...look how close it is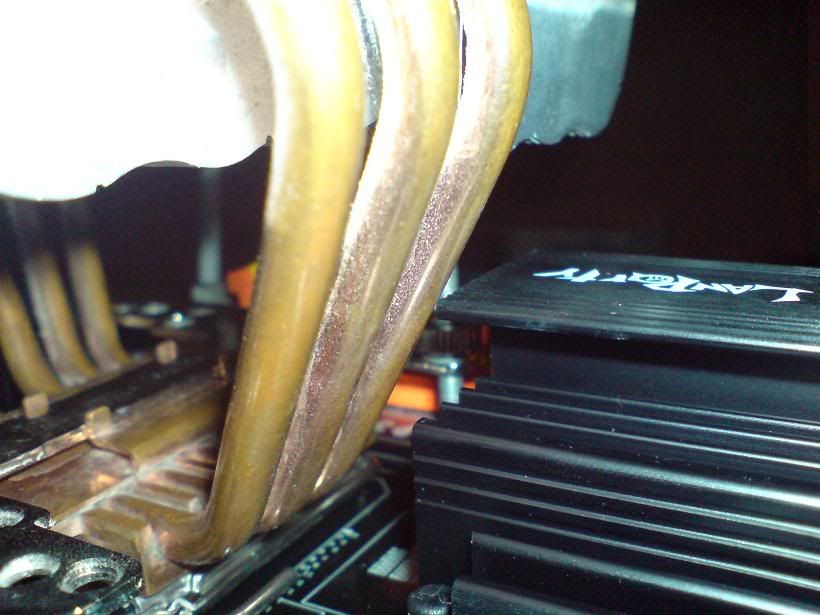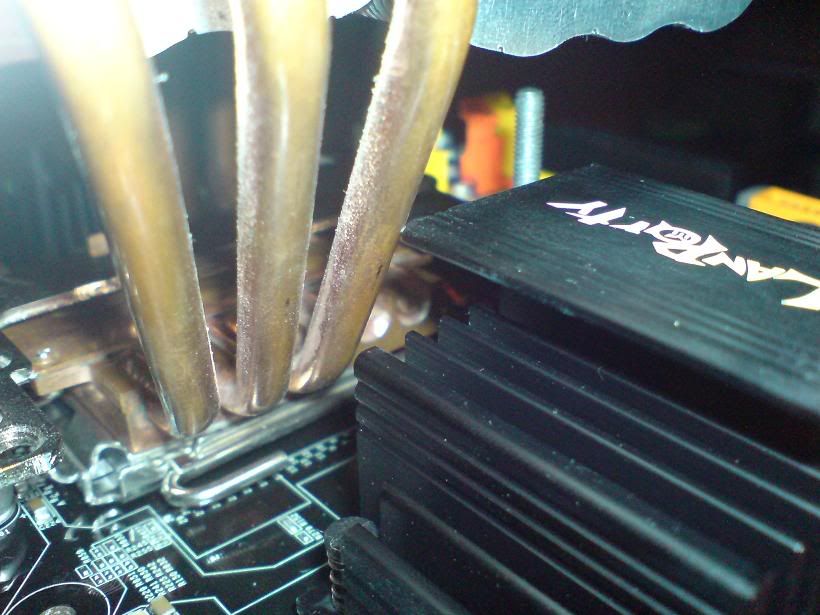 Thats all for now, i need to install windows..get jiggy with the bios and see what this bad boy can do, stay tuned for ocing results!.
Edited by waqasr - 5/14/08 at 3:30pm