Bought a nice 300gb SATA drive here on the forum (I'm a consumer wh0re, it was a great deal though, honest! LOL) so I had to transfer all my data over and then replace my 100gb IDE with the new HDD. While I had the case tore down I figured I might as well clean up some wiring and tidy things up a bit.
Pics!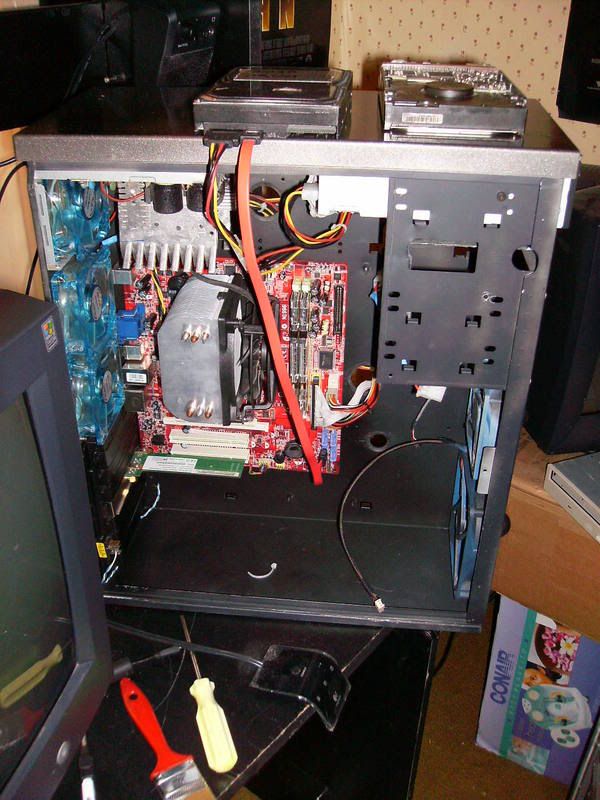 Before. Not really messy, but those fan wires were bugging me, plus since I free'd up my IDE HDD I could hook up my other DVD-rom. In this picture the 100gb had already been removed from the case.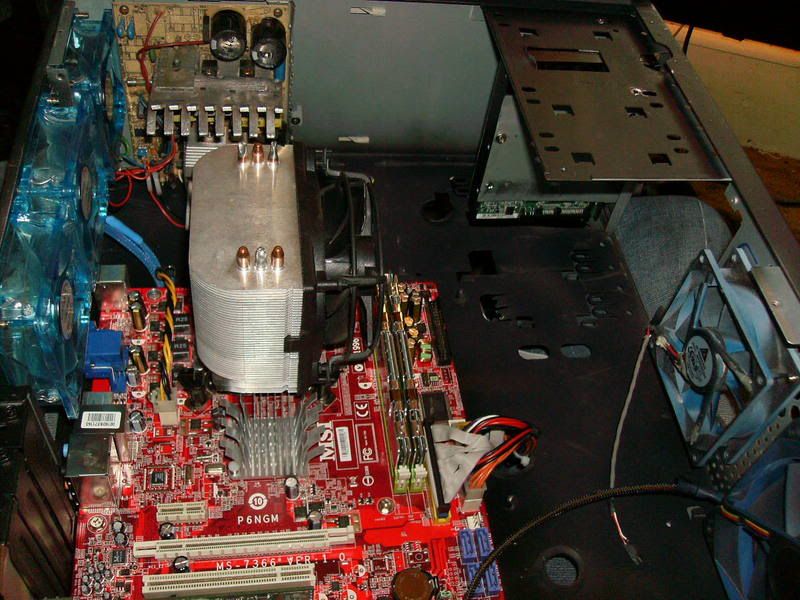 The 300gb in its new home. Its a bad shot but if you watched my build log you'll know that this 'perch' of sorts holds the HDD in the floppy bay b/w the two optical drives.
Blurry shot of me getting the two DVD drives hooked up. I have to hide that IDE!
Tucking it in!
That looks much better,lol. Now on to the Rhoebus and fan wiring.
Red/black = two rear 80mms, gray wire = top 90mm turbine, black wire=120mm turbine. Looking nice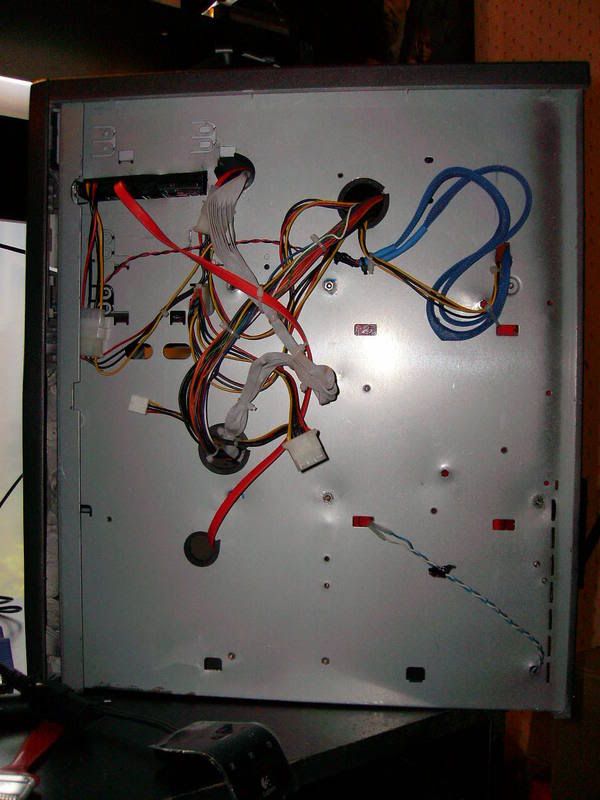 The notorious behind the back panel shot,lol. I need two 90degree SATA plugs before I can make the back panel fit though. >_< The regular ones stick out further than my IDE and molex plug did.
And finished up! Looks pretty good. I think the only noticeable thing is the fan wires being cleaner. Im really happy with it.
Just thought I'd share my morning's work with everyone,lol. You know how we love pics!