Ok, so I'm going to be re-doing my cable job on the Antec 900. I think I could get it a little neater!
I'm looking for suggestions on where and how to place things, like HDD bays, DVD Drive, Fans, Cables, Etc.
Here's how it is at the moment;
and the back... is actually a lot worse than this, this is a while back, but you get the idea...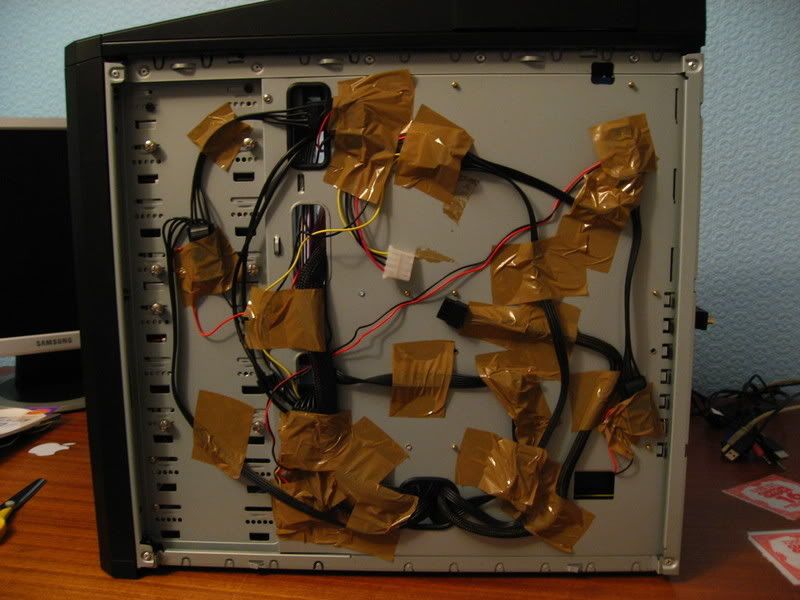 ----------------------------
Here's how it looked with one HDD and without the bottom fan;
So, any suggestions?
I've got a a converter so I can mount a HDD in a spare CD Bay (without the Antec Bay thing)
Thanks!