Well, I didn't know where to post this, so I just stuck it here. I built my computer today. So, I start the thing up, and insert the Vista boot disk. And the thing suddenly shuts off a few seconds after I get the loading vista files done. I've gotten 2 BSOD's out of like 8 tries. If anyone knows why this is happening or what I can do to fix it, let me know.
Blue Screen: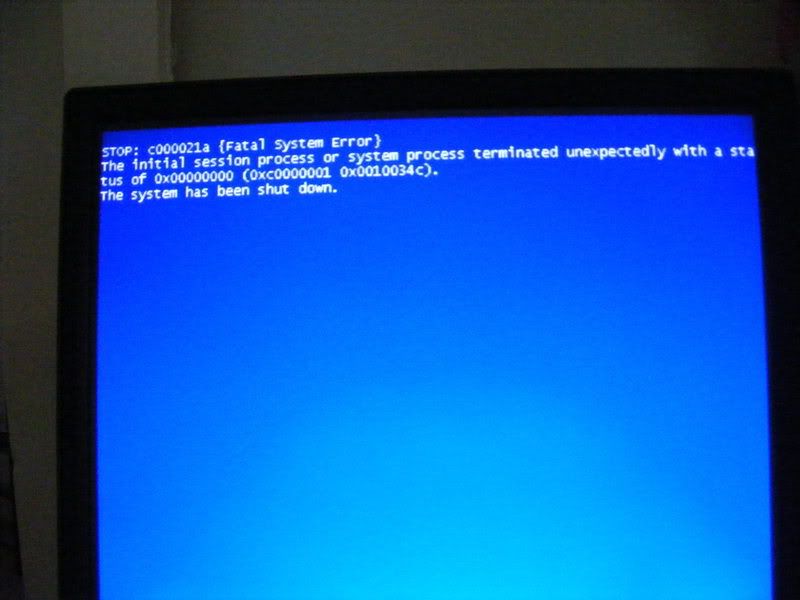 Parts:
Windows Vista Home Premium 32-Bit SP1 edition.
Lite-On OEM DVD Burner.
Corsair HX520W
Acer 17' Monitor
2GB Gskill RAM
DFI Lanparty DK-p35
Intel Core 2 Duo E8200 Wolfdale 2.66GHz LGA 775 65W
WD 320GB HD

XFX 8800GTS 512 (G92)
Edited by tombom - 5/15/08 at 8:48pm