Quote: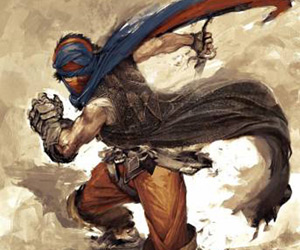 Finally the details have snuck out on the new Prince of Persia game from Ubisoft, and gamers can learn a bit more about the new adventures of the prince from, uh, Persia.

The new Prince of Persia game, which is to be subtitled as Heir Apparent according to Game Informer, is a radical departure for the series. Not only will it eschew the traditional presentation in favour of a more unique, cel-shaded look, but the game will also be completely detached from the previous trilogy.

Instead, Prince of Persia: Heir Apparent will star a more fantastical, steel-gauntleted Prince as he explores a more free-roaming world in an attempt to undo a new evil he has accidentally released. The new game apparently draws much inspiration from the stories of Scherazade, otherwise known as One Thousand and One Nights.

Ubisoft meanwhile has confirmed that Heir Apparent will debut in the third fiscal quarter - or sometime between October and December to you and me. The game is expected to launch on PC, PS3 and Xbox 360. Wii and DS versions of the game are also rumoured.

Ubisoft will be unveiling more details about the game at the UbiDays event later this month and we'll be sure to bring you all the details from the show floor. Until then though, you'll just have to talk about how silly the name is amongst yourselves in the forums.
Source
CPU
Motherboard
Graphics
RAM
Q9650 4.1Ghz for now
Foxconn Mars
4870 X2
Gskill 2 x 2GB
Hard Drive
OS
Monitor
Power
2x750F1's raid0 on PERC 5i
Win 7 64bit
Samsung T240
Antec Quattro 850w
Case
Mouse
Mouse Pad
TT Armor
MX-518
Ma Desk
View all
hide details
CPU
Motherboard
Graphics
RAM
Q9650 4.1Ghz for now
Foxconn Mars
4870 X2
Gskill 2 x 2GB
Hard Drive
OS
Monitor
Power
2x750F1's raid0 on PERC 5i
Win 7 64bit
Samsung T240
Antec Quattro 850w
Case
Mouse
Mouse Pad
TT Armor
MX-518
Ma Desk
View all
hide details