Well i went onto ebay few days ago to check for cheap graphics cards and came accross a Point Of View 8800GTS 512 MB for just 35GBP, thats $70 to you guys over the pond. Catch was the guy said he spent 10 minutes trying to get it to work but couldnt, so now i was expecting the worst, a dead card, which at best i could RMA, at worst it was only 35 quid gamble. Now to my surprise, when i card arrived today and i plugged it in, plugged the 6 pin pcie in, It Fricking WORKED!!
..im so happy right now i cant even explain, i basically got a 130 pounds discount on this card (they run for around 160 quid here in UK)..Ill post a few pics of my new baby in a few minutes but heres some screenies right now of 3Dmark 05/06..btw ati tool gives 2 temps? currently at 65/55..what are these 2 temps off??
Scores with Card at stock, Q6600 at 3.0 ghz.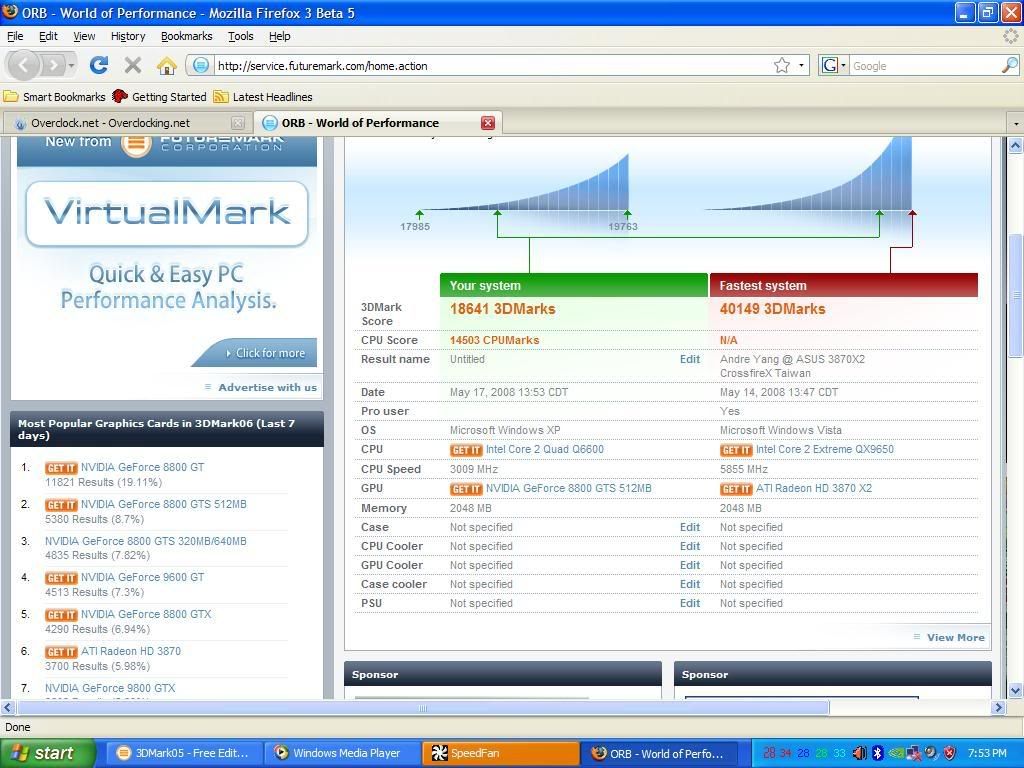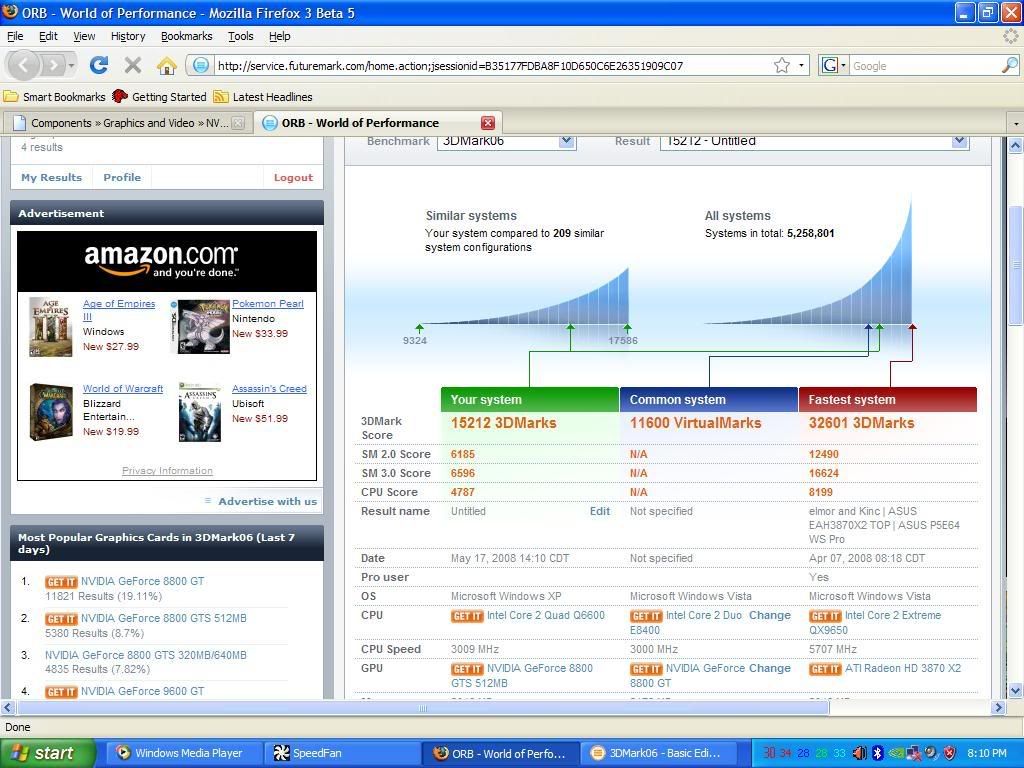 Here some pics..i was really shocked to see how big it is..its 7600GT ontop, 8600GTS and then the mother 8800GTS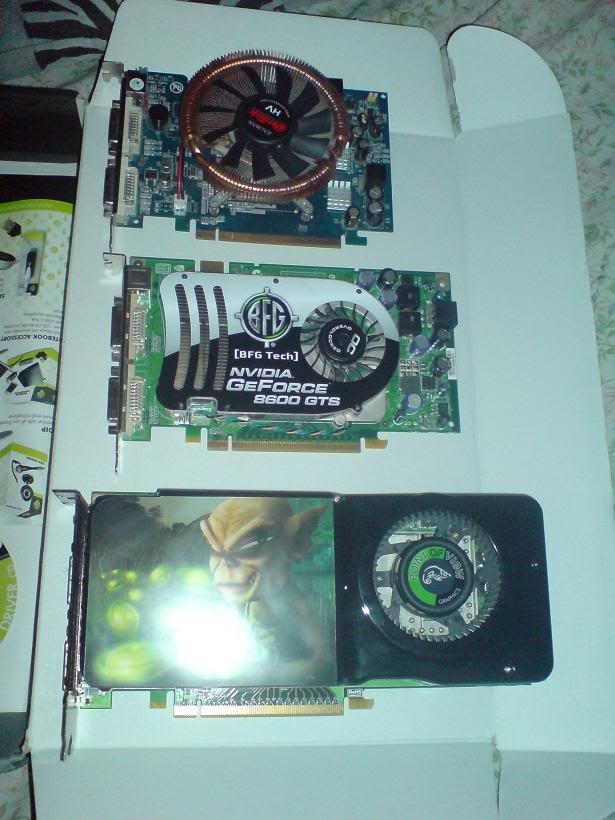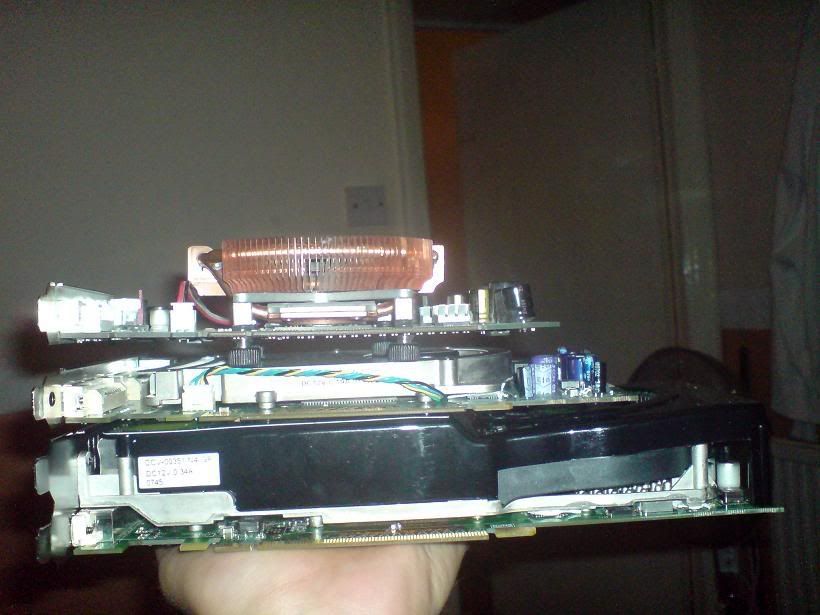 do the scores seem right??
Edited by waqasr - 5/17/08 at 4:16pm