Well, first off, got the mobo out. Painfully.
And yes, that is Angelina's forehead on the top left.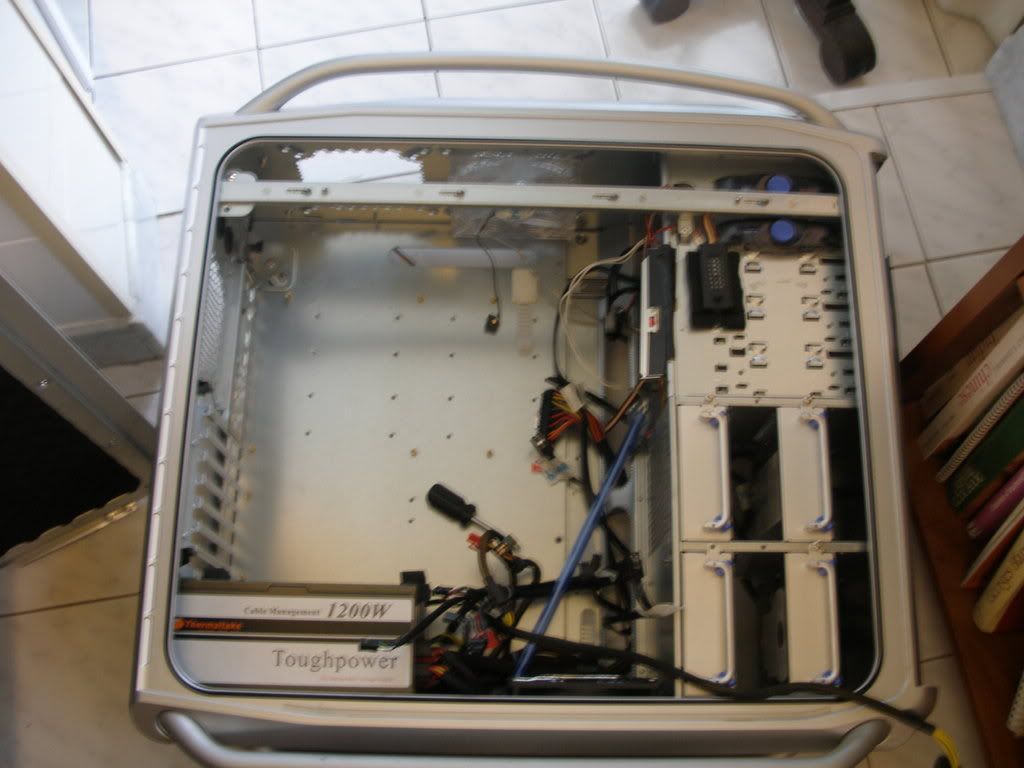 Then I took the stock chipset cooling off to replace with all the new parts, before I found out that they weren't compatible. And I had asked people here.
. And I won't lie, I learnt no lesson from the experience.
Well at least I got to replace the normal thermal poop with some MX-2. Wonder if the RMA people will notice...
Cleaning and lapping the TRUE
I stopped at 600, I just wanted to get it flat, no need for a mirror finish here. (*Cough, Reno Depot only had until 600 *cough*)
Lapping the Q6600
I had to stop at 400 grit since I lost my 600, lol. That's fine with me, I only wanted to get the copper to show. Still wish I had more, I mean even 800 is considered low. Edit: Found the 600 under my bed)
After a few scrubs: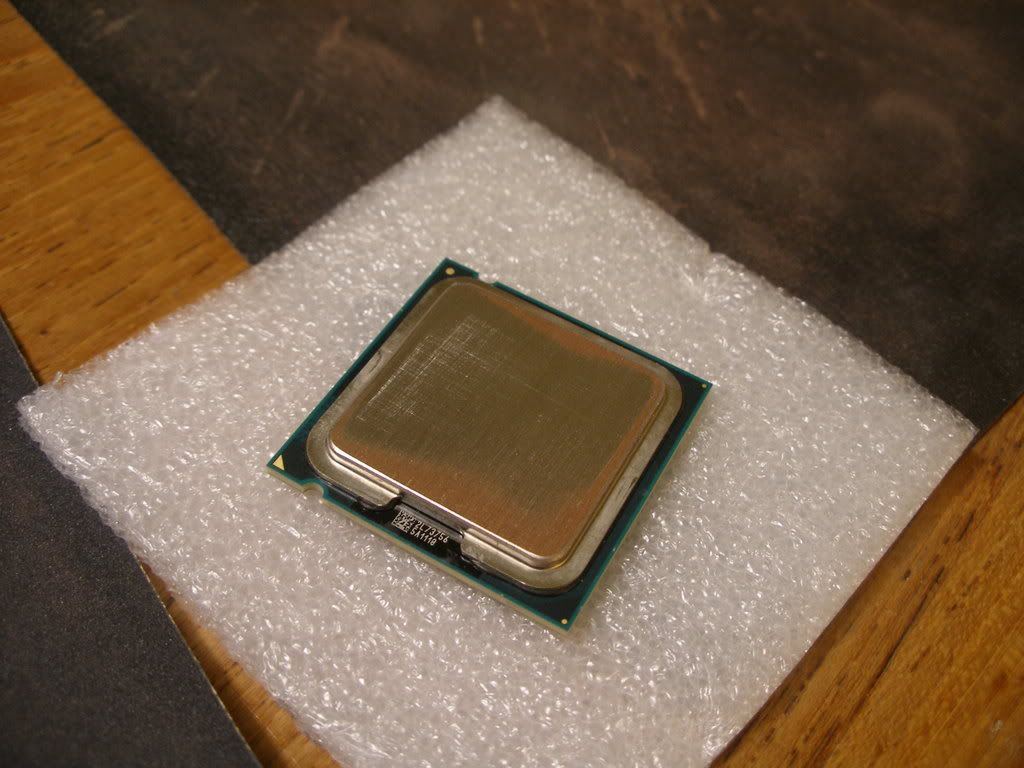 And a few more: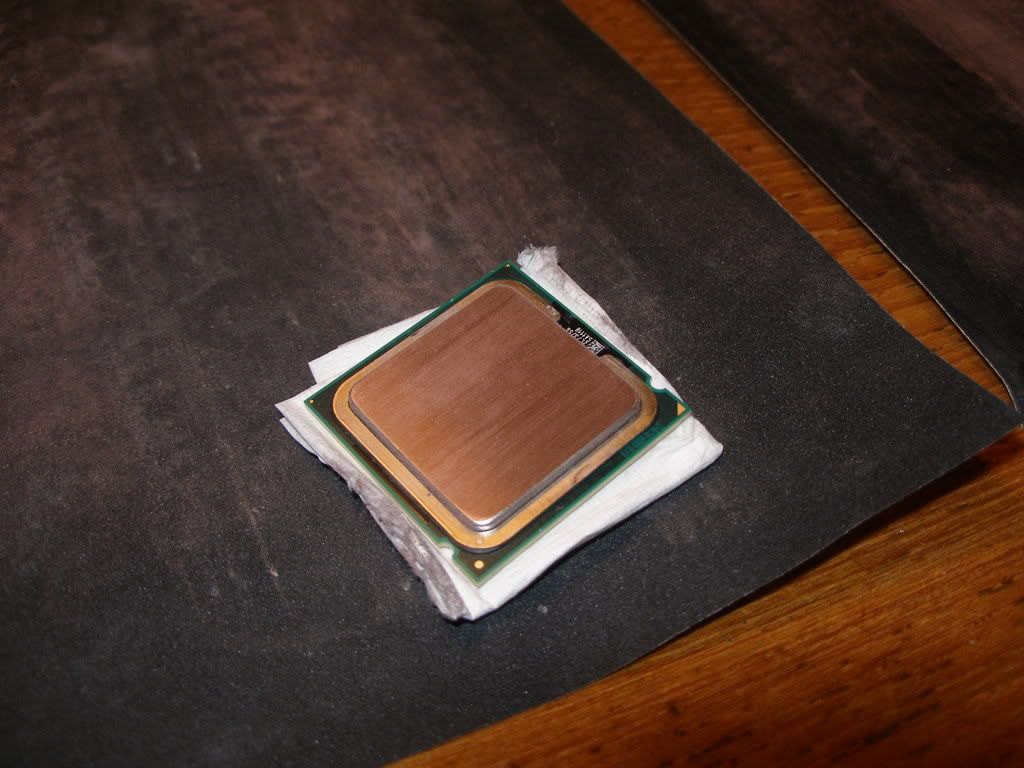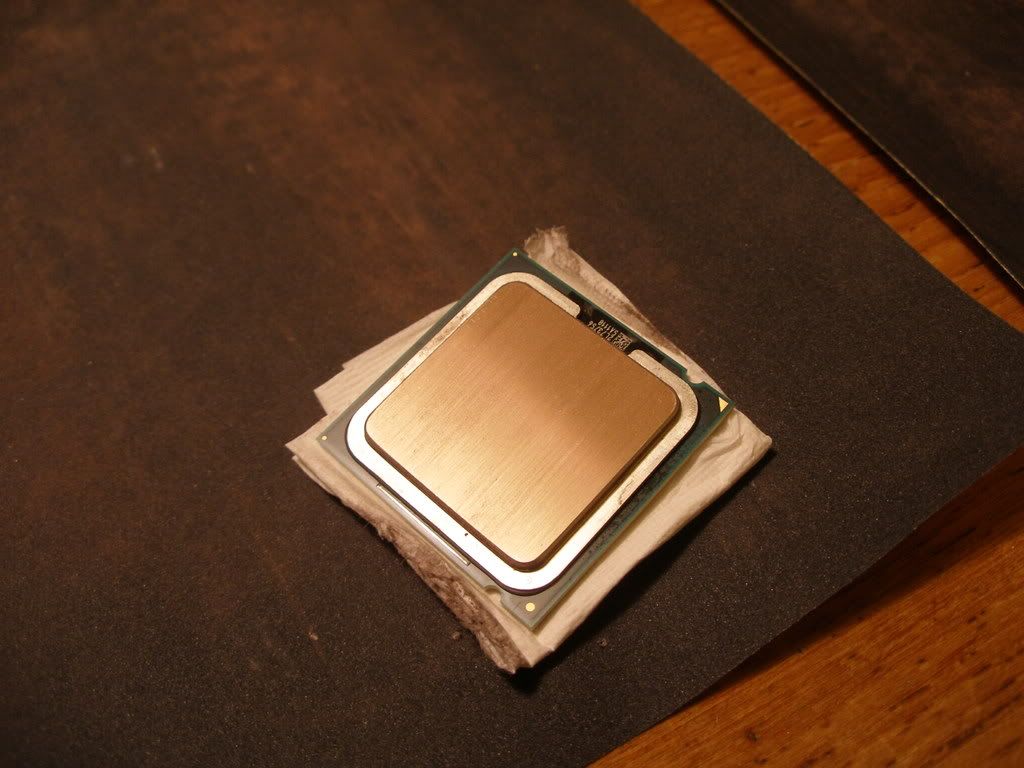 Finally installing the Q6600 and TRUE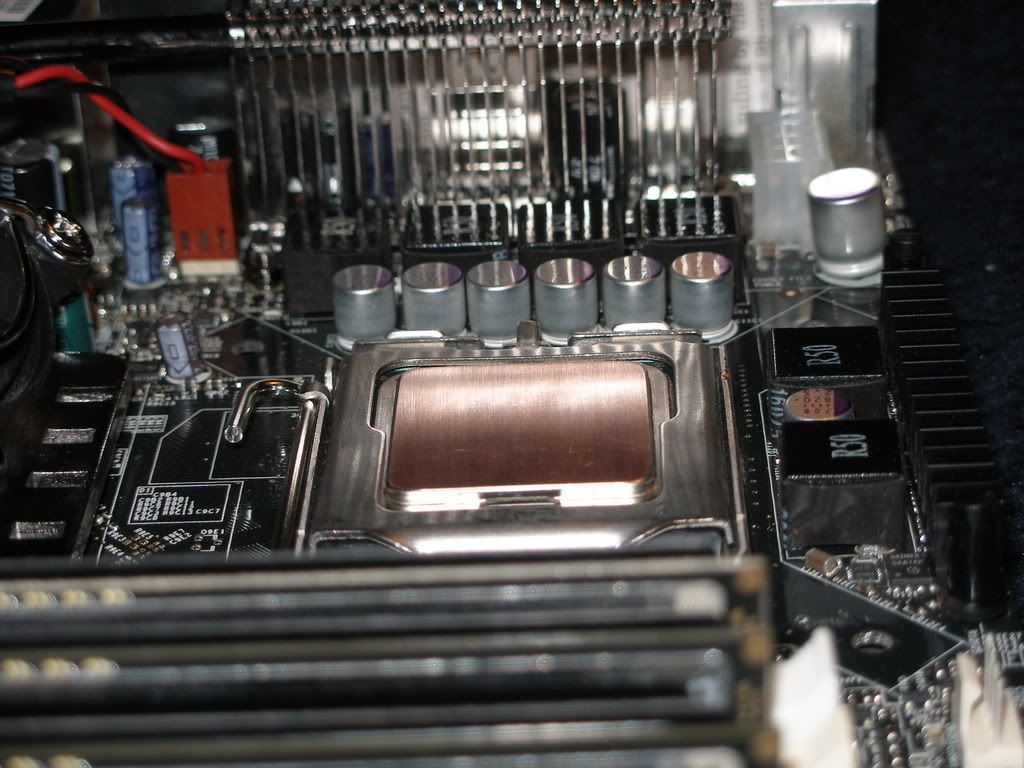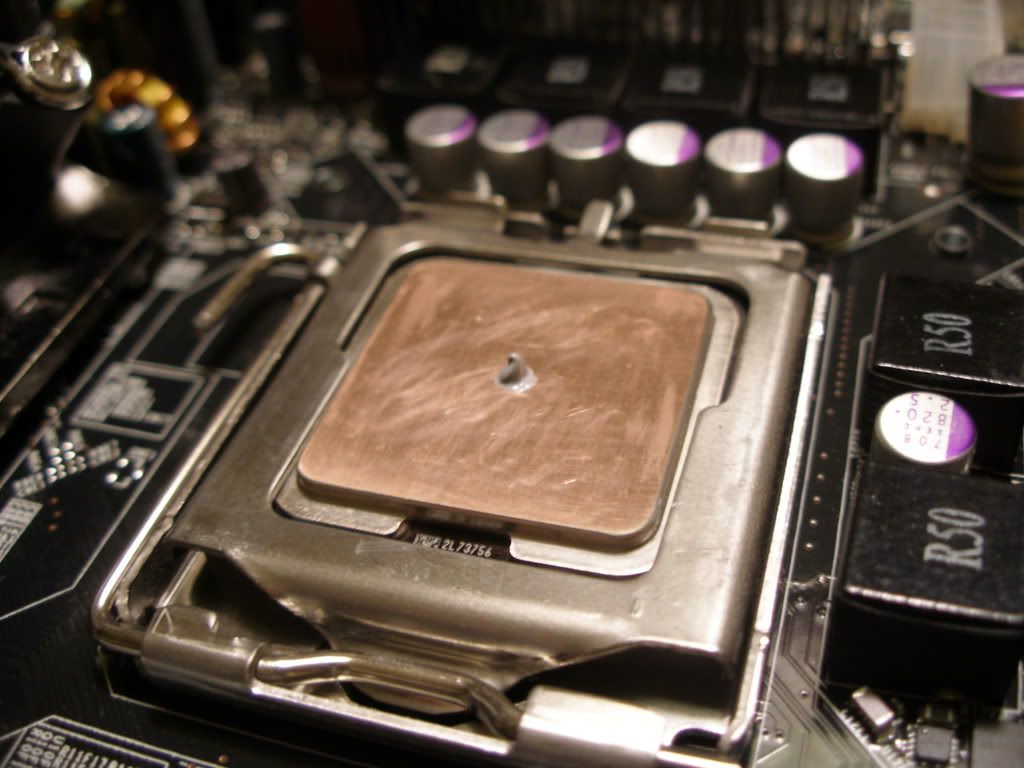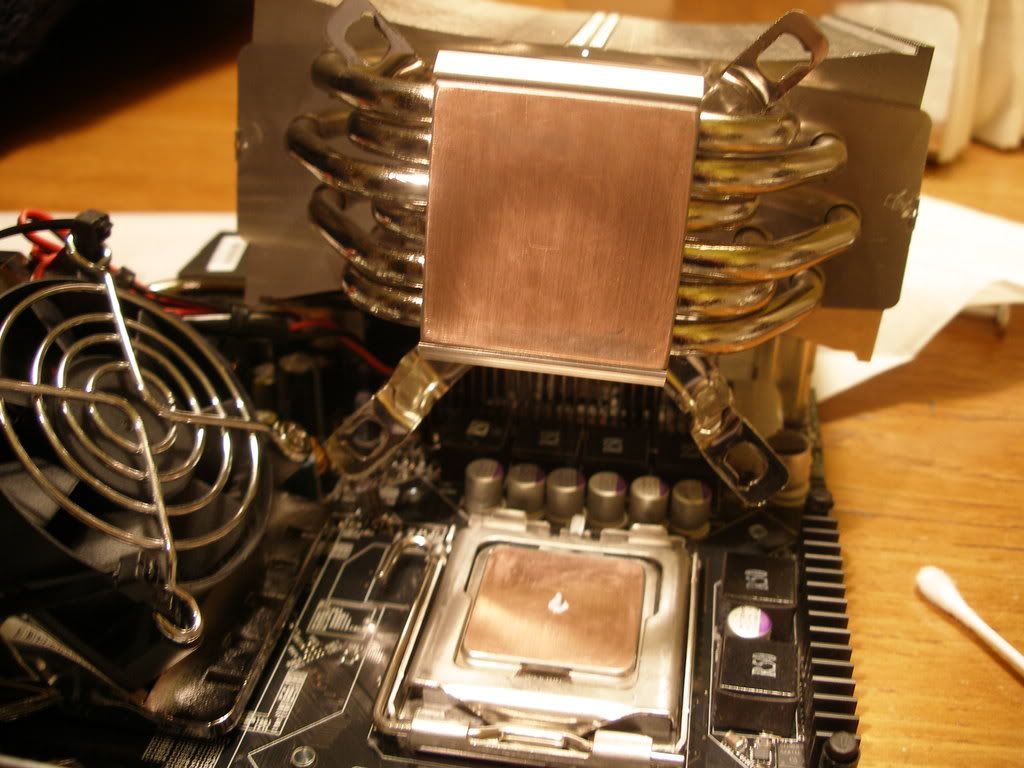 Bearing Mod
- I applied some MX-2 for ultimate heat transfer, even to the bearing. Overkill FTW!
THIS. IS. OVERCLOCKING!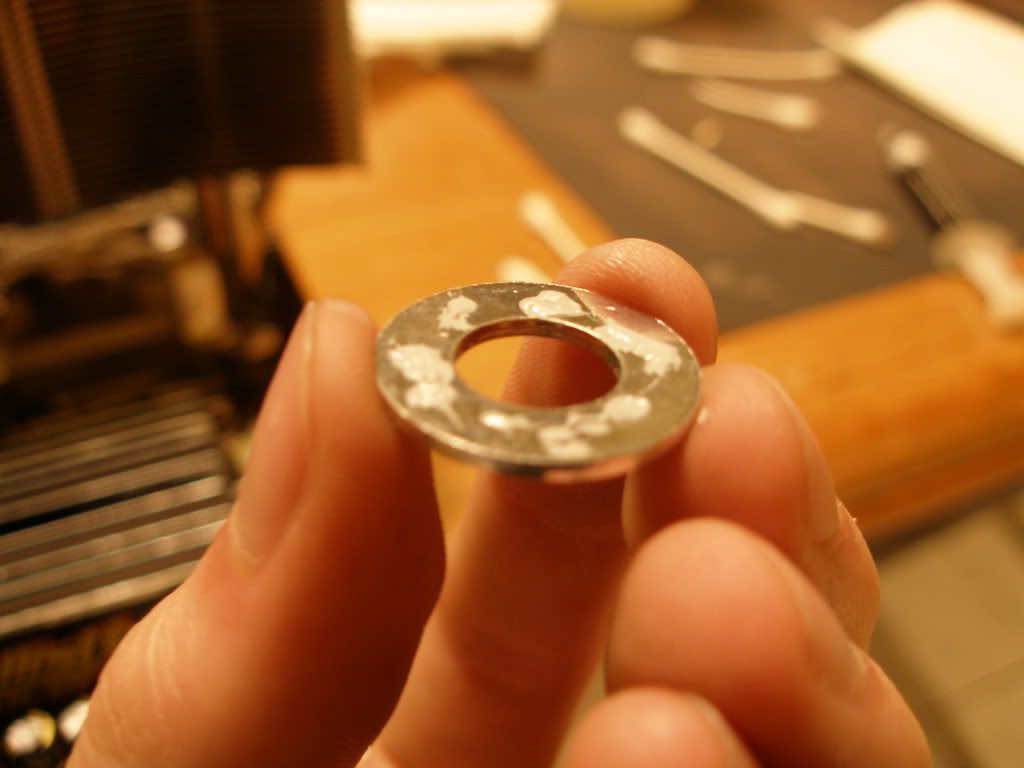 Make sure the TRUE is perfectly positioned
Even though you bolted it down hard, it is not necessarily prefectly placed. Make sure there is an even amount of the TRUE's base popping (edit: before it was pooping) out of each side of the Q6600's IHS (integrated heatsink).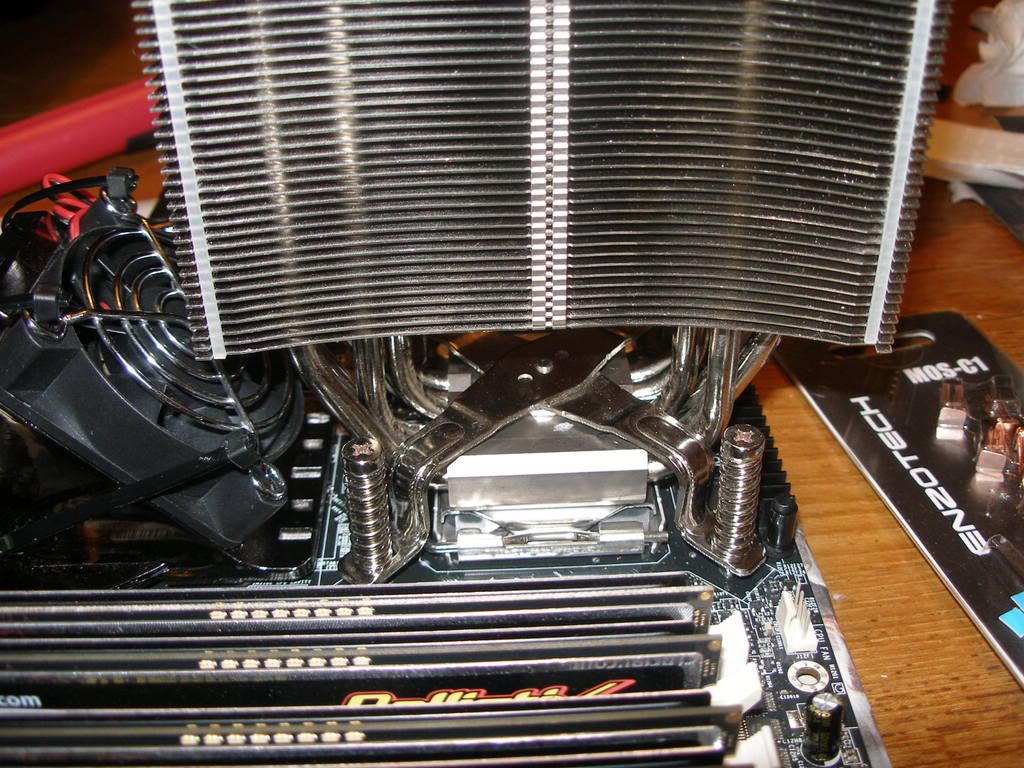 Enzotech MOS-C1's
These are your new best friends. Sell your dog, he will only inhibit airflow.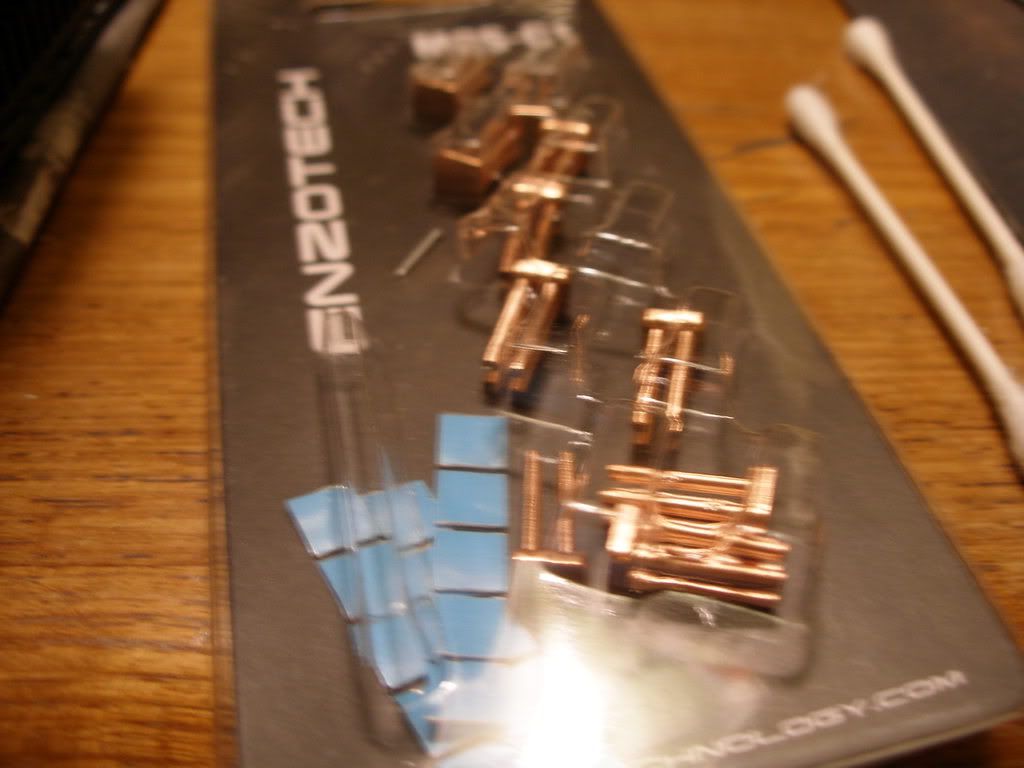 I put 4 of them, evenly spaced out and perfectly symmetrical. I can put more, and probably will later
Only problem is they are like 1$ each. Don't eat for a day and buy yourself a pack or two. Or get off the forums as soon as you finish reading this and mow someone's lawn.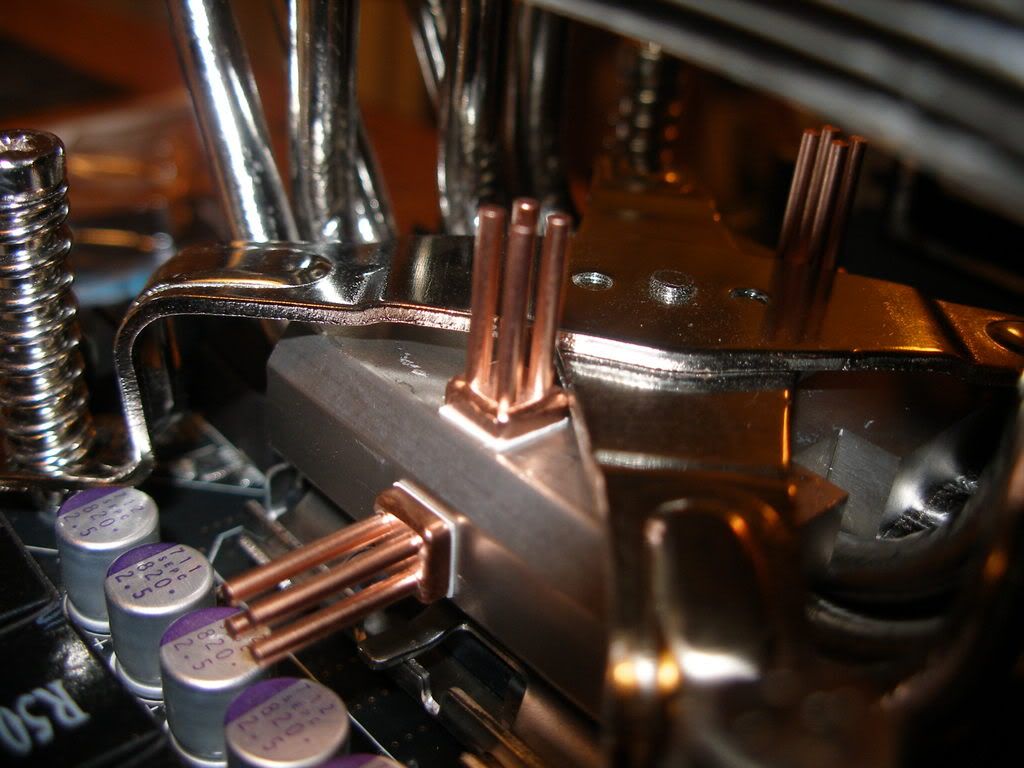 Fan Grills are Pure Evil
They make your fans louder, push less air, and are ugly. This is why they are Pure Evil. Replace them with a custom grill or a filter NOW. (I know filters are even worse, but I don't need a filter AND a grill)
BEGONE FOUL DEMONS!
Feel free to join in on the excorcism. Bring a friend!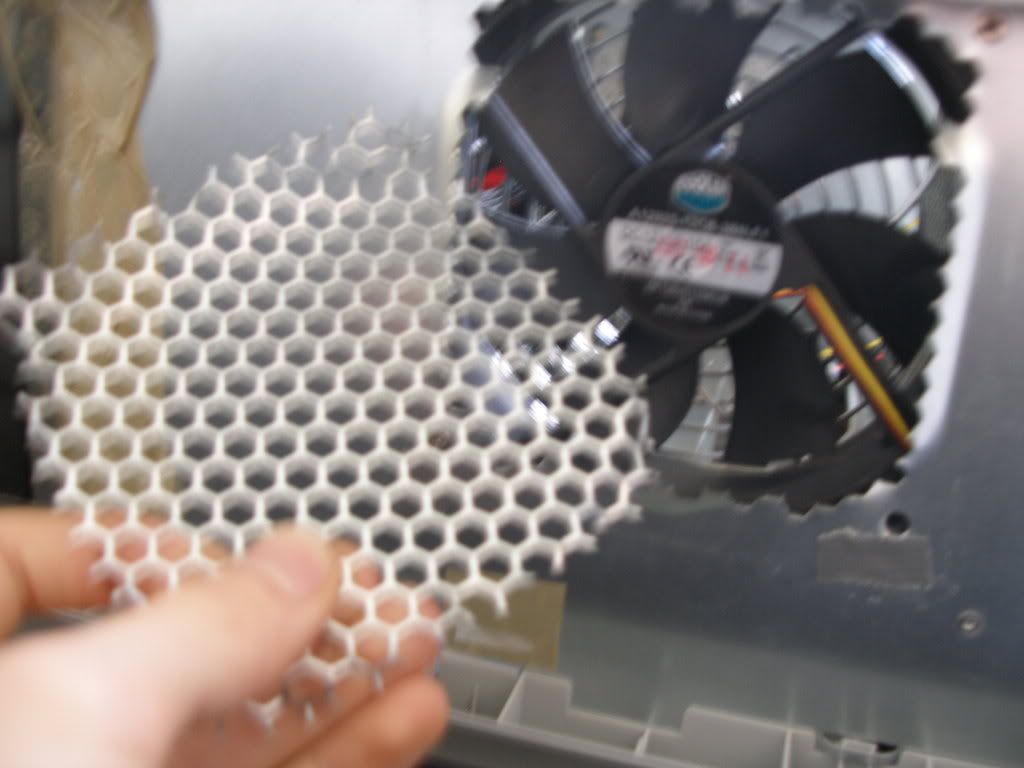 PCI Dominator Mod
So I've got this Corsair Dominator lying around. What to do with it?
I think you are beginning to understand.
Yes, I will superglue it to my forehead for ultimate brain overclocking.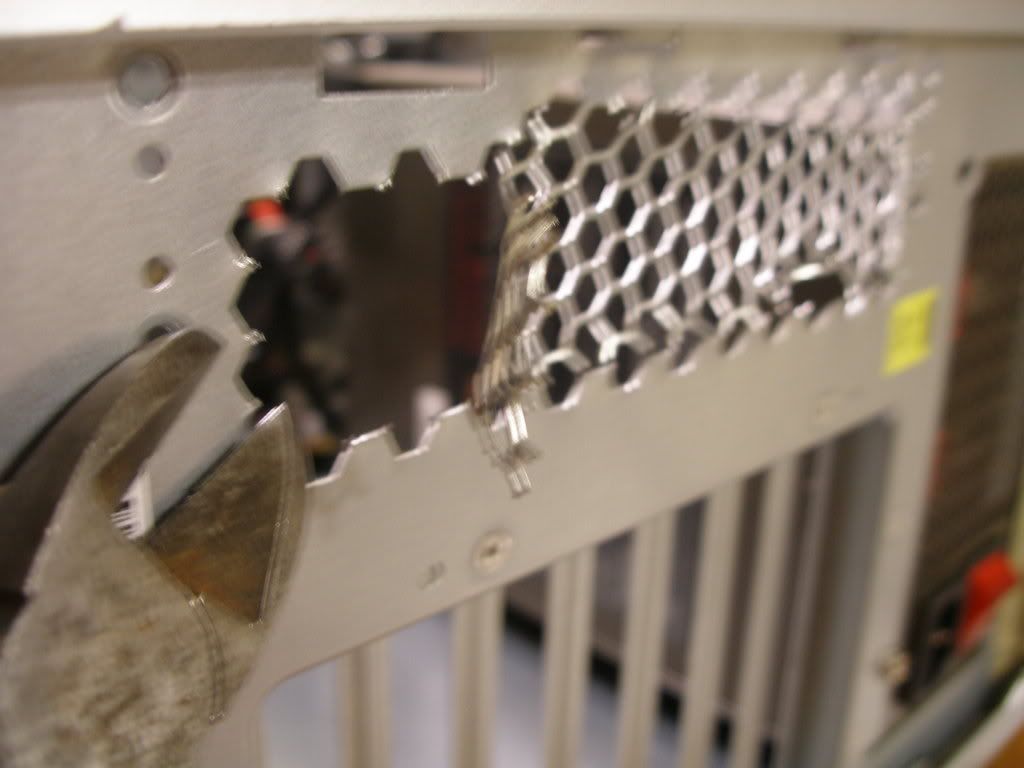 FLAWLESS VICTORY!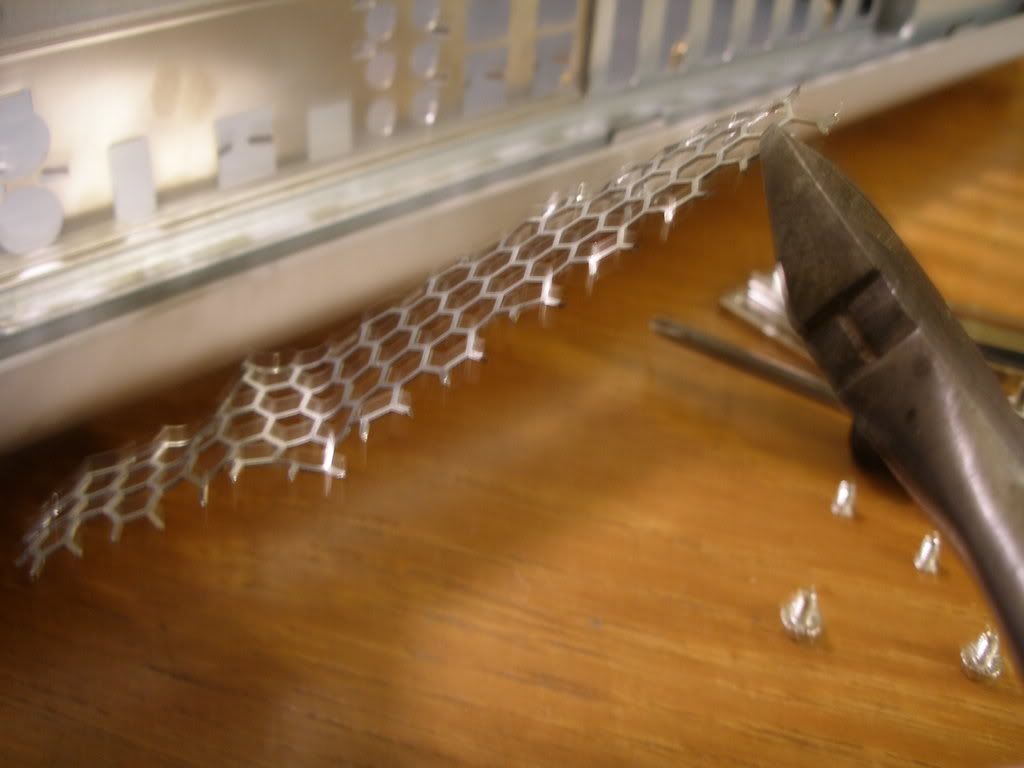 I tricked you. You have been Rick-Rolled, in other terms.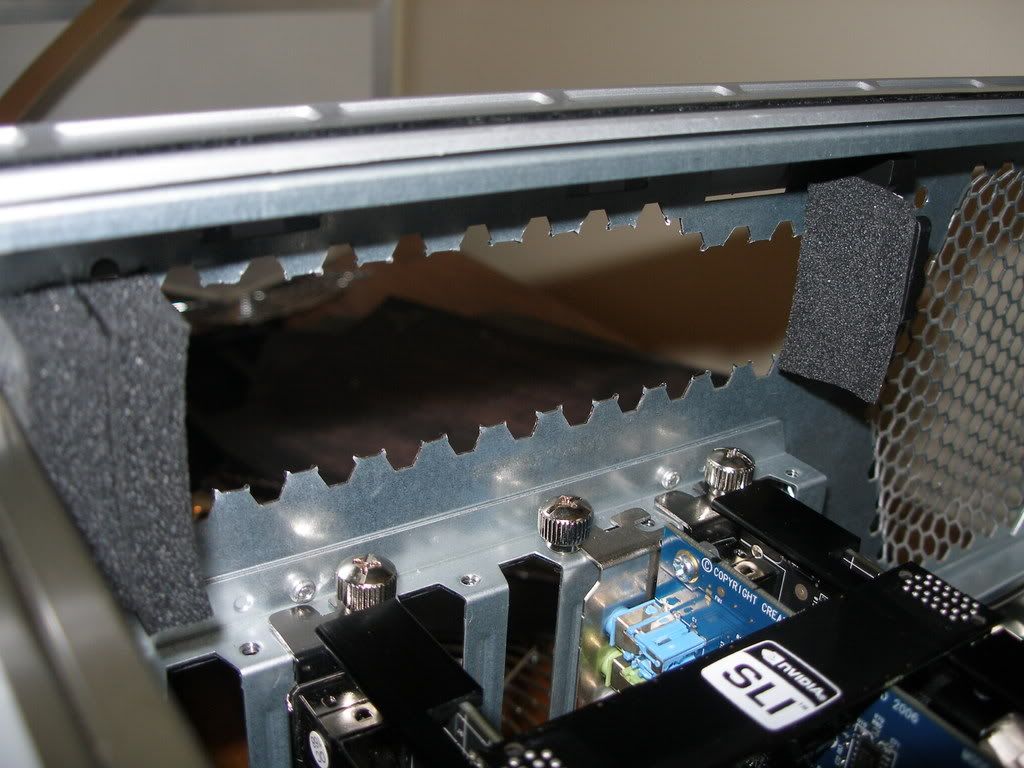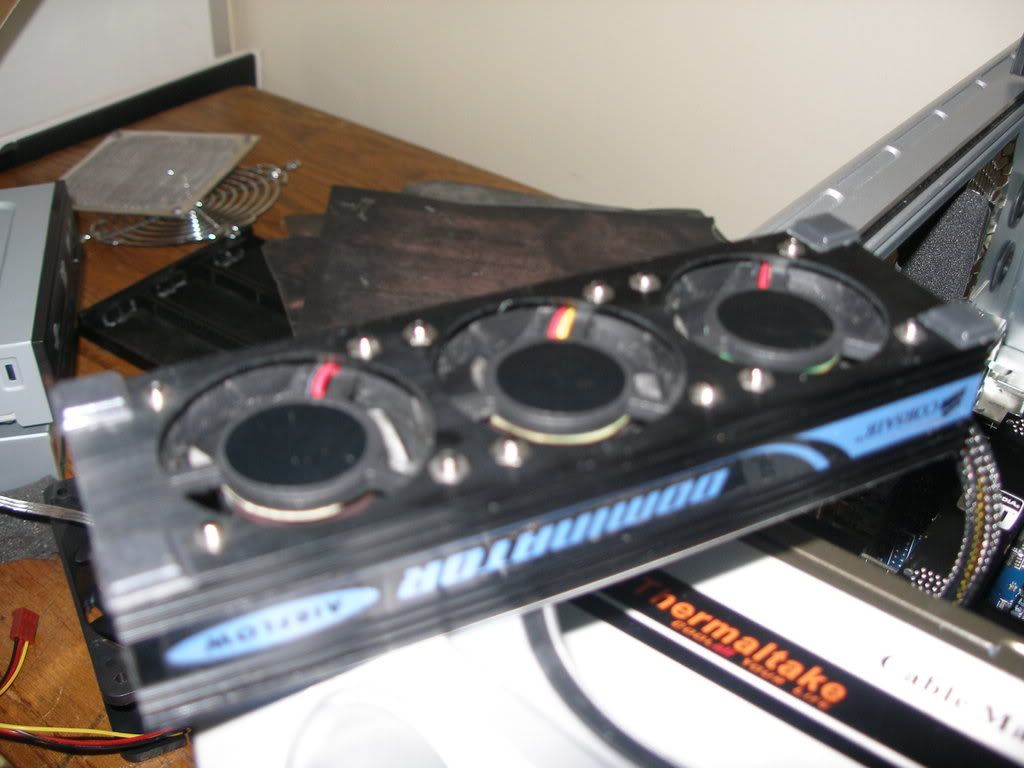 A snug fit. Unlike uncomfortable earphones.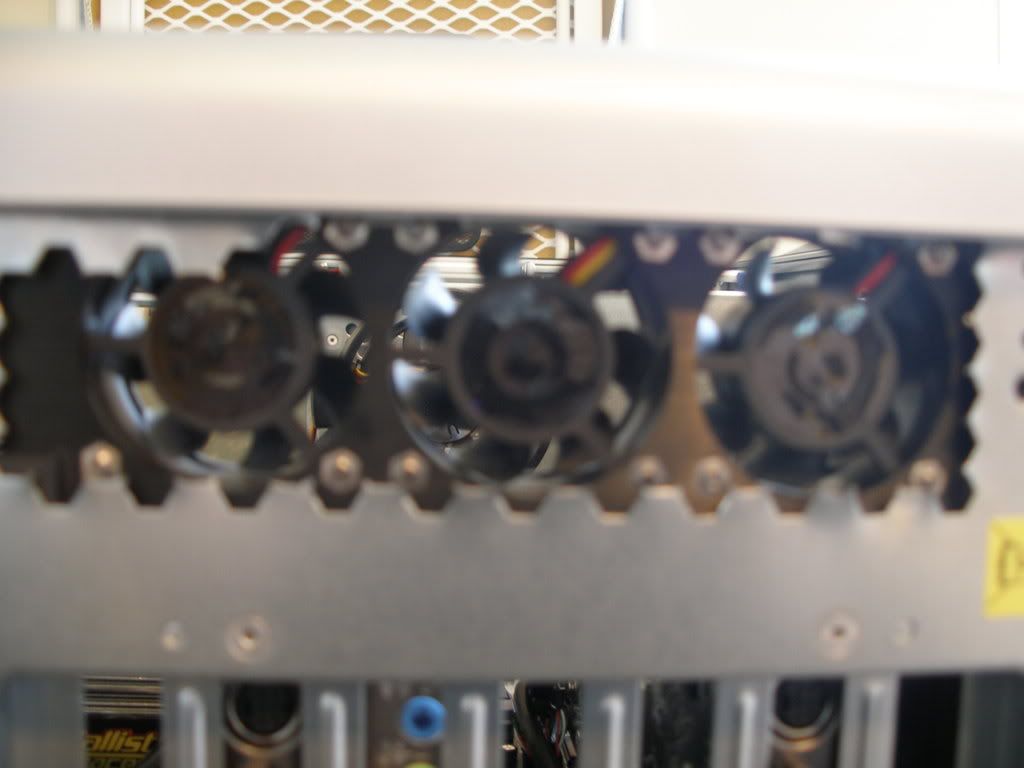 Everybody Shut up!
I don't like noise. (Do you? You're wierd.)
My 120mm Nexus fan noise-isolating things are in the mail, but I can't wait.
Go buy some gromets for 0.39$ and use them with your fan screws for some ''I superglued your arm back on'' temporary relief.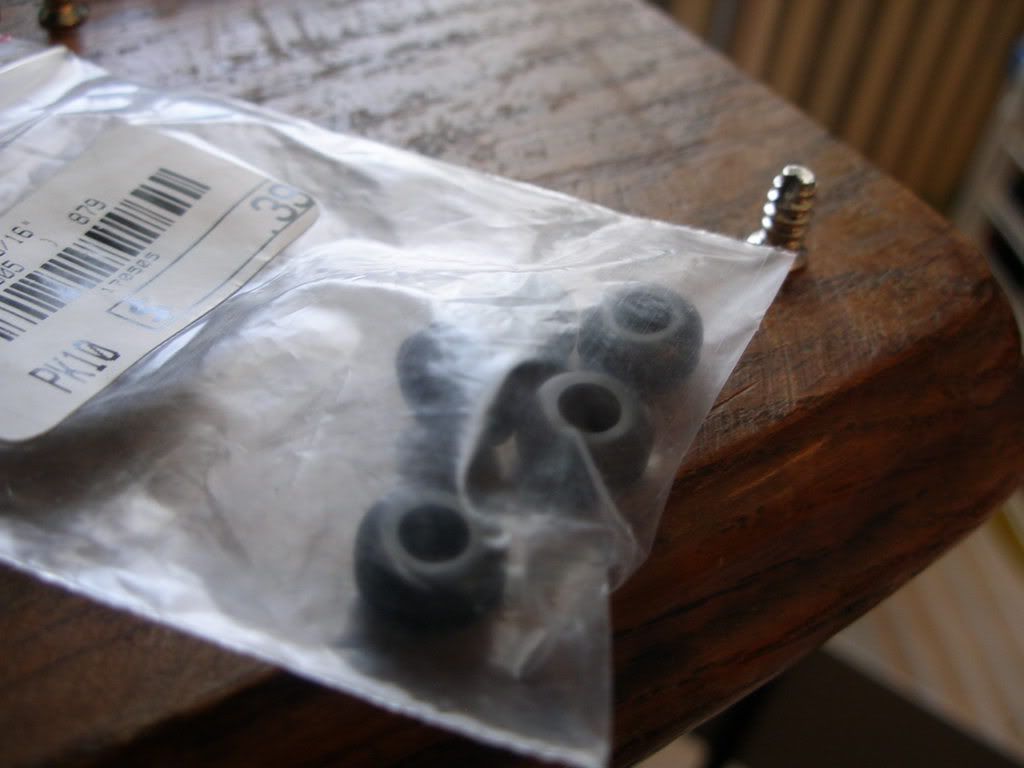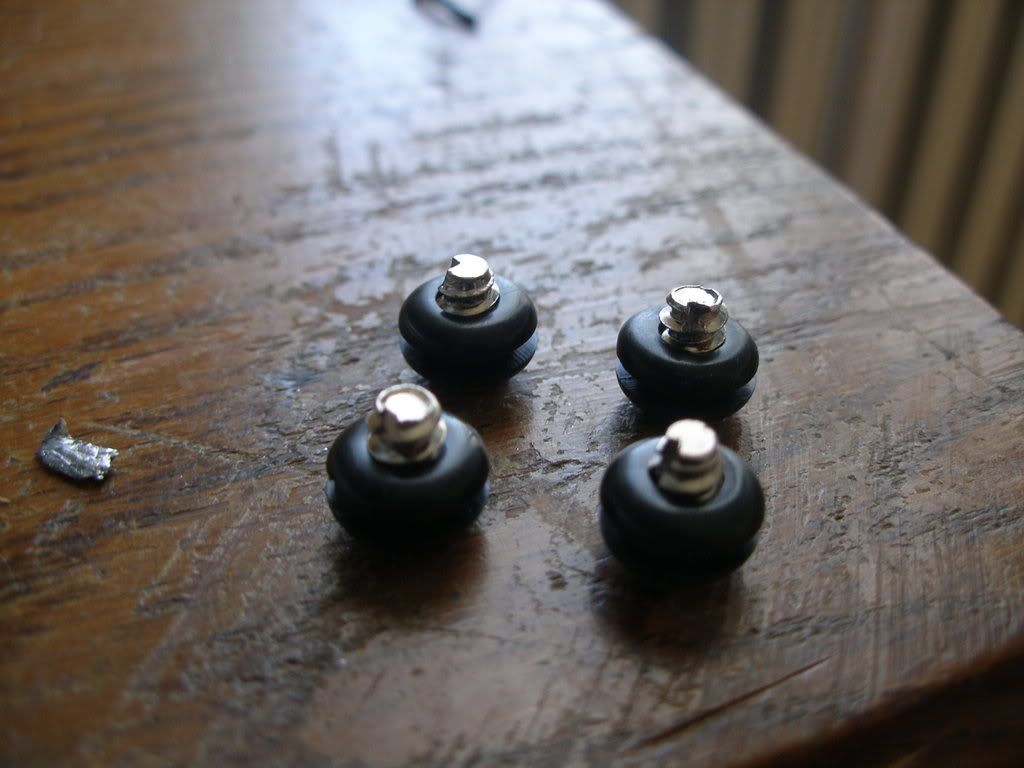 Oh and this is where I get to work now. There's a window, w00t! Beats being on the floor. It was pathetic, now people actually think I am ''working''. How little they know about us!
Results:
(Turns out 3 screenies sticked together makes it look like one big screenie! Who woulda guessed?)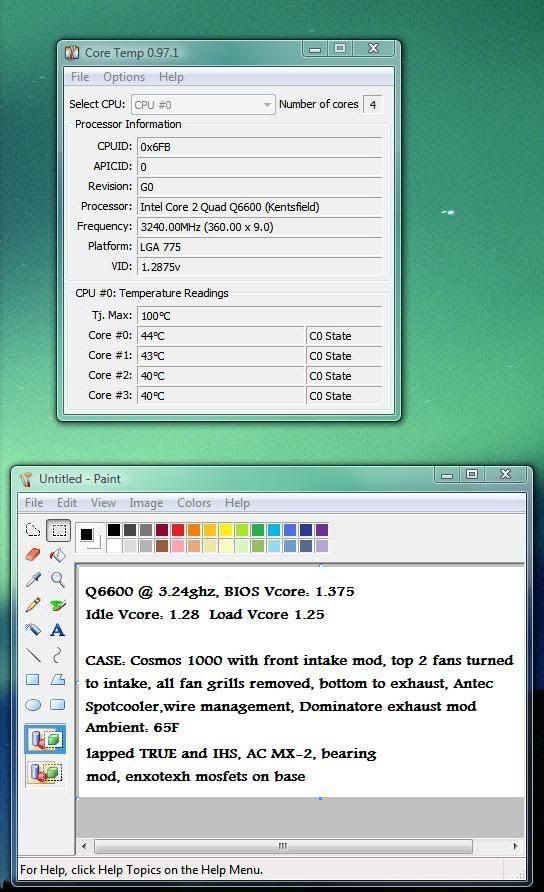 Edited by Adrienspawn - 5/24/08 at 12:22pm
CPU
Motherboard
Graphics
RAM
i7 930 3.6ghz 1.146v
EVGA x58
GTX470 water
6GB 1600mhz 6-8-6-18 1.6V
Hard Drive
OS
Monitor
Keyboard
SSD (80+60GB) HDD (2+2TB)
Windows 7 x64
24" + 22"
G15
Power
Case
Mouse
M12D 850W
800D
G9
View all
hide details
CPU
Motherboard
Graphics
RAM
i7 930 3.6ghz 1.146v
EVGA x58
GTX470 water
6GB 1600mhz 6-8-6-18 1.6V
Hard Drive
OS
Monitor
Keyboard
SSD (80+60GB) HDD (2+2TB)
Windows 7 x64
24" + 22"
G15
Power
Case
Mouse
M12D 850W
800D
G9
View all
hide details