So here is my first "case" mod for my new CM690 i really like this case over the Ultra Aluminus It needs a few more fans im just waiting for some spare cash to get all matching scythe fans or something along those lines.
I just didn't know what to do with the LCD poster that always falls off the top of the case and is a general annoyance when moving the case around.
So i had a spare Cd drive blank sitting around so i said "hmmmm" how can i mate the two so i went out to the garage and got the old dremmel out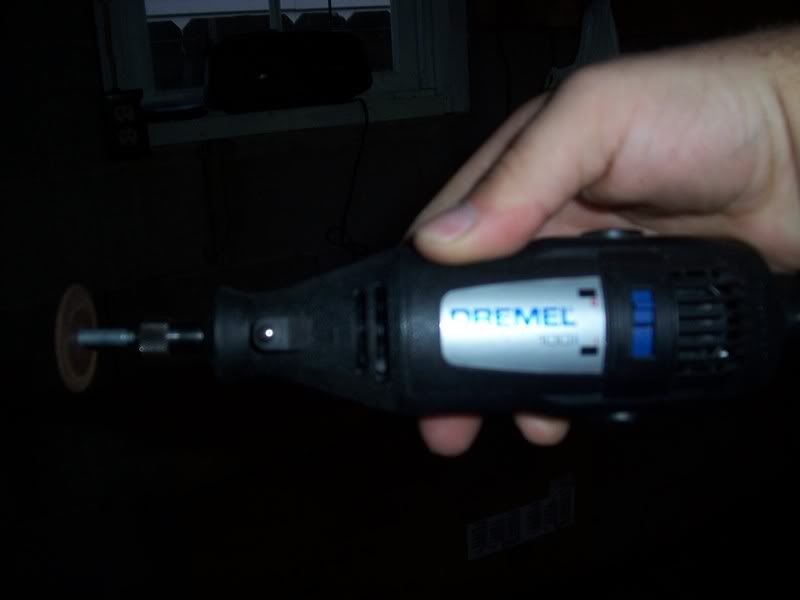 Mad a few tape marks for the Poster
Now how and i gonna mount it?
Good thing it has those tabs to hold the mesh in place
Here it is
I think this might work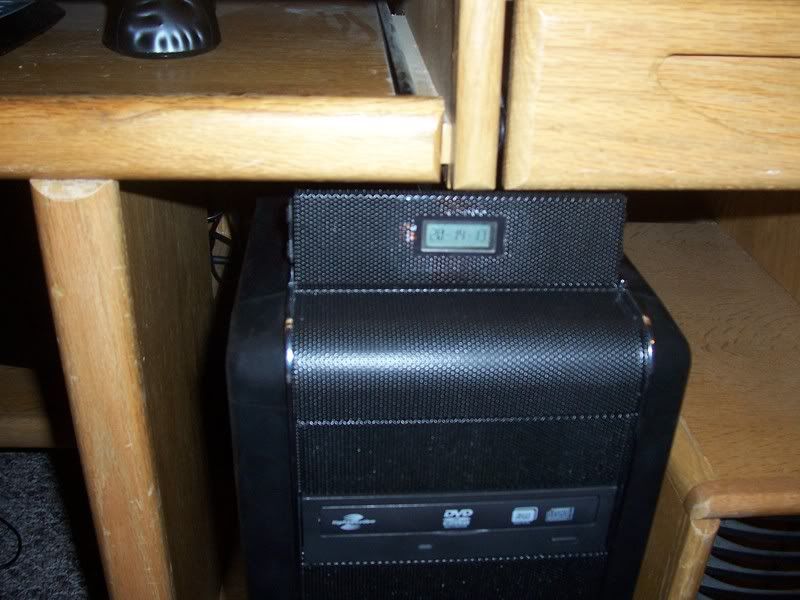 Still doesn't work for me
So I opened up the case
Popped off the front panel
Here were are at the Finished product i know its not much of a case mod but it is modded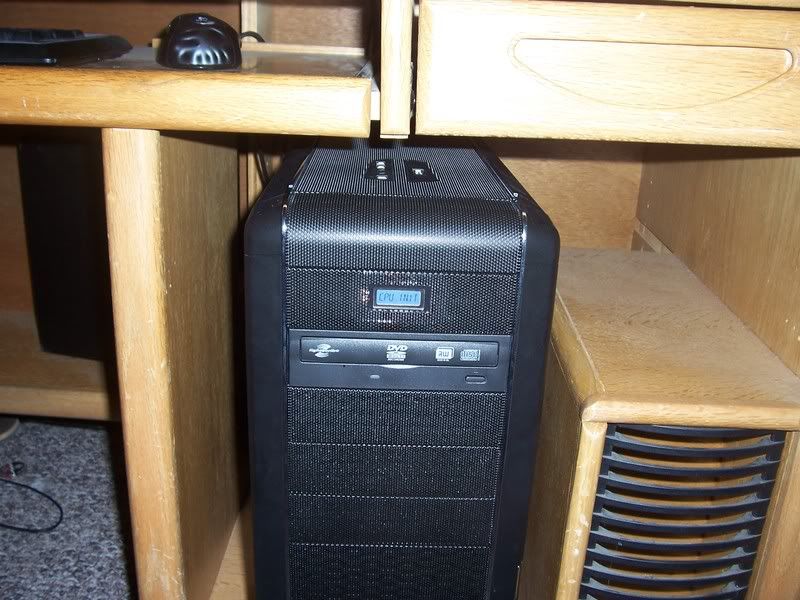 Edited by whtwrnglrx06 - 5/18/08 at 7:16pm
CPU
Motherboard
Graphics
RAM
i7 920 DO
Rampage II formula
Visiontek 4870X2
6GB Dominator GT's 1866
Hard Drive
Optical Drive
OS
Monitor
VeloRapter 300GBs In Raid 0
Lite-on BlueRay
Vista/7 x64
ASUS VK266H 25.5"
Keyboard
Power
Case
Mouse
G19
Silverstone ST1000
Lian-Li A77
mx518
View all
hide details
CPU
Motherboard
Graphics
RAM
i7 920 DO
Rampage II formula
Visiontek 4870X2
6GB Dominator GT's 1866
Hard Drive
Optical Drive
OS
Monitor
VeloRapter 300GBs In Raid 0
Lite-on BlueRay
Vista/7 x64
ASUS VK266H 25.5"
Keyboard
Power
Case
Mouse
G19
Silverstone ST1000
Lian-Li A77
mx518
View all
hide details