Ok, I got the card on Wednesday so it's been almost a week but still, I took some pics of it so I figured I'd share since its not your normal HD 3870
The Box: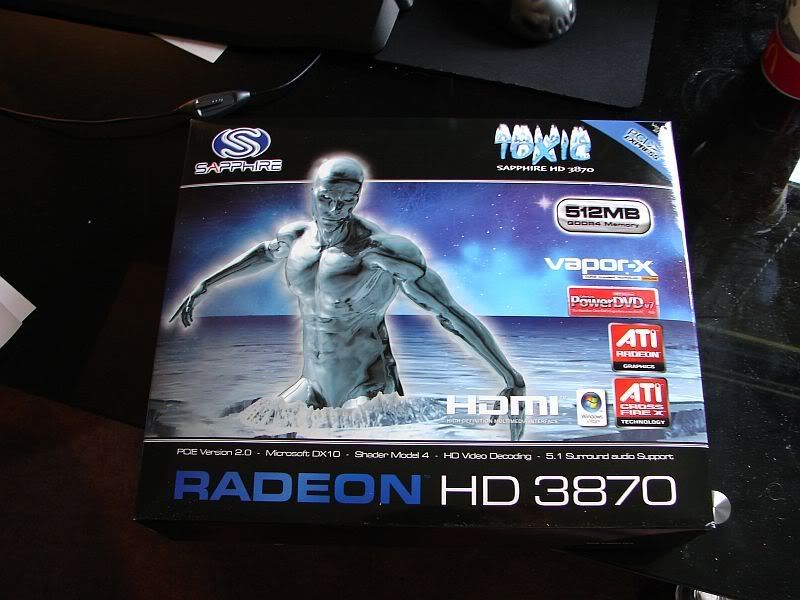 The contents: PowerDVD, DVD Suite, full version of 3D Mark 06, HL2:Ep2, TF2, Portal, and DOD:S!!! + HDMI converter and HDMI Cable INCLUDED!! WOOT!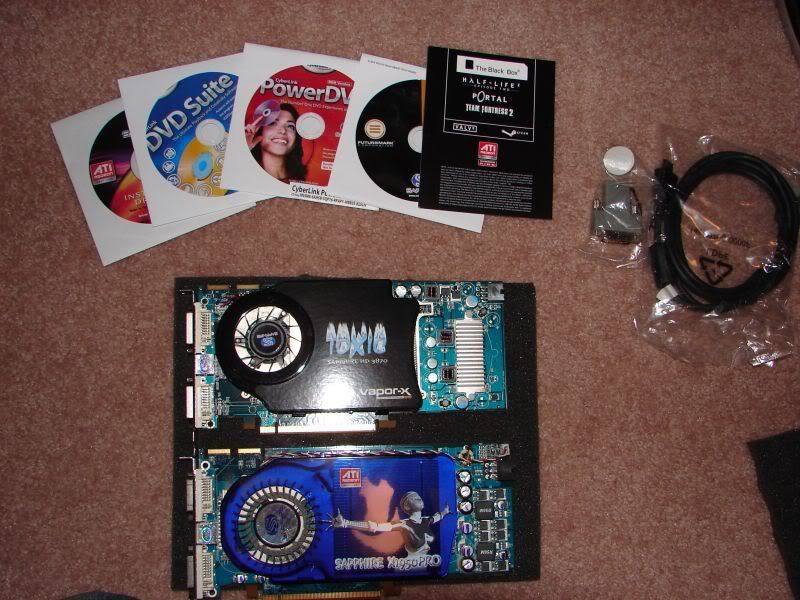 Comparison to old X1950Pro 256MB: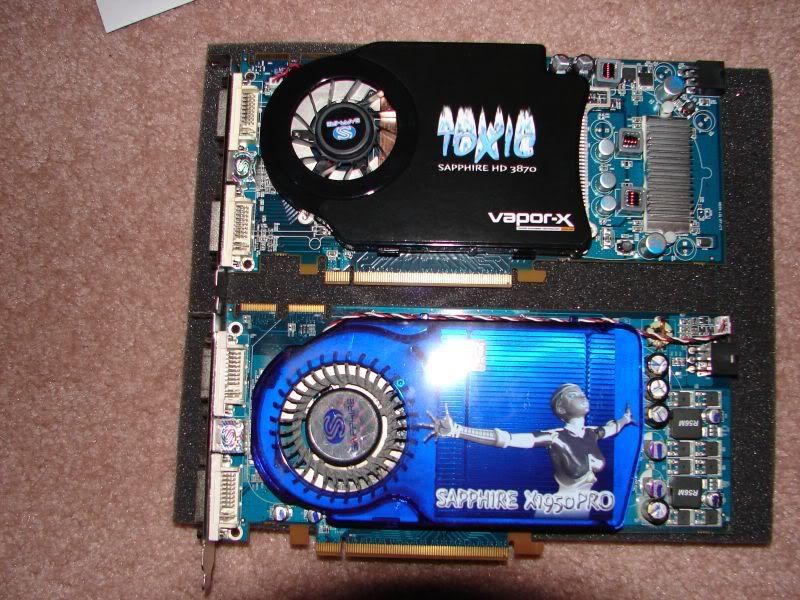 The card: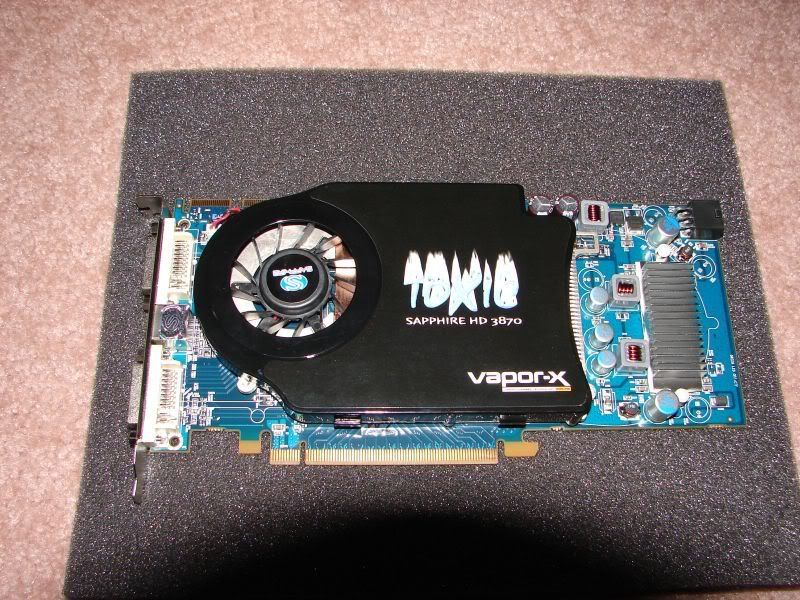 For those who wondered like me, the Toxic is the EXACT same length as the Sapphire X1950Pro.
3D 06 score was 5100 with CPU @ 3.1 and 20MHz OC to the Pro
New score with CPU @ 3GHz: 10,100 GPU OC using OverDrive(875/2744) = 10,600!
Stock for the card is 800/2304. The cooler is amazing too, stays 15C cooler then my old Pro withOUT adjusting the fan which is at 21%. Need to find how to change it thro RivaTuner since ATI Tool doesn't work with the 3800 series