Quote:
At an event in Germany earlier this week, Acer launched a new series of gaming PCs branded the Aspire Predator range. We were there to check out the new machine and see how it measures up against what else is on the market.

Interestingly, the company said that it is banking on the anti-Internet angle and it is instead targeting a different market. It's targeting those that want to get into gaming, but don't want to wait weeks for an online purchase and then find you can't take it straight back to the shop if something goes wrong.

Acer realises that there are many boutique system builders out there that are attractive to many purchasers, but it's also banking on the huge brand and an attractive warranty to leverage customers away from the more personalised experience associated with smaller system builders.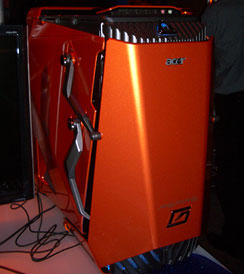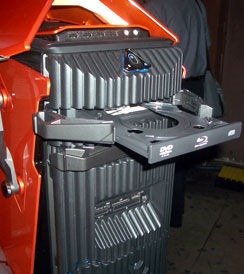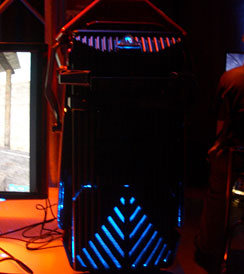 Source
I know stuff has been posted about this, but this shows some better pictures and a bit more in depth.
Edited by SugarySnack - 5/21/08 at 7:03pm
CPU
Motherboard
Graphics
RAM
i5 2500k
Asus P8Z68-V Pro
Zotac GTX 570
Mushkin Blackline DDR3-1600 8GB
Hard Drive
OS
Monitor
Keyboard
SSD: Intel 40gb + Kingston 64gb
Windows 7 64 bit
Samsung SyncMaster 24" 245BW
Saitek Eclipse II
Power
Case
Mouse
Corsair TX750W
Cooler Master HAF
Razer Deathadder
View all
hide details
CPU
Motherboard
Graphics
RAM
i5 2500k
Asus P8Z68-V Pro
Zotac GTX 570
Mushkin Blackline DDR3-1600 8GB
Hard Drive
OS
Monitor
Keyboard
SSD: Intel 40gb + Kingston 64gb
Windows 7 64 bit
Samsung SyncMaster 24" 245BW
Saitek Eclipse II
Power
Case
Mouse
Corsair TX750W
Cooler Master HAF
Razer Deathadder
View all
hide details