The Apogee GT is fine, as well as the pump. I would recommend a re-seat of the Apogee GT. I know the mounting screws can be a PITA. Also, how much tim did you use?
I would follow Audi's method and do the line down the center of the CPU, along the cores. Note that a quad core line is perpendicular to dual core because of how the cores are arranged.
Follow
Audi's method for AS5 application
.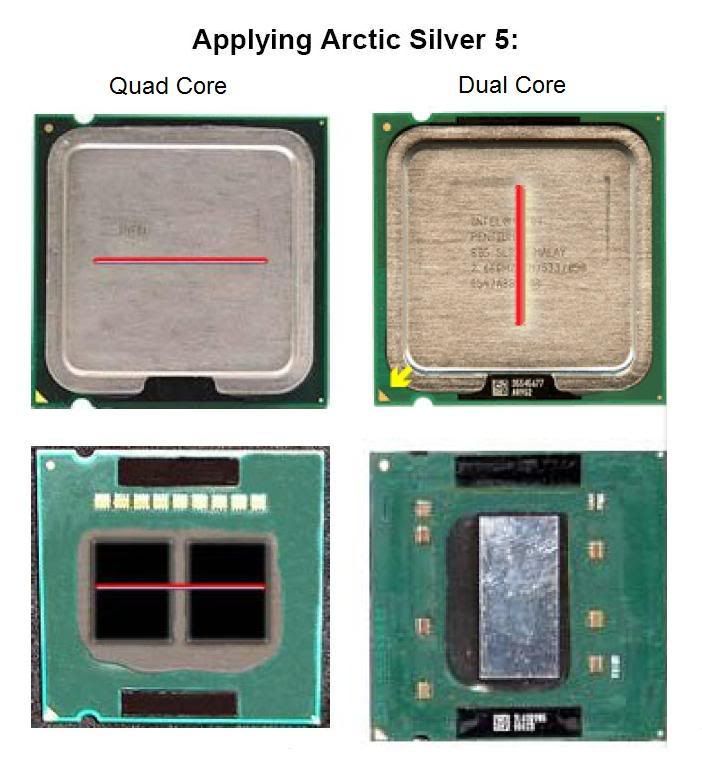 Audi's methos is shown on a dual core, so just make sure your line on the quad is perpendicular to the one shown!
Edited by ericeod - 5/22/08 at 10:55am