This system belongs to teenage girl. The computer passed through my hands about 5-6 months ago and was ladden with infections, and un-needed crud.
After a thorough cleaning (digital and physical), and a small RAM addition that I had lying around I returned it to the user. She was very pleased, and stated the system never ran as well before.
Now it is back, but it won't boot into Windows at all.
Note that this system has 2 operating systems on it; an XP Pro, and an XP Home.
XP Pro is a goner (as far as my knowledge can tell), but it was the Home partition that I fixed up and got running smoothly. Now neither works.
(Please no laffy)
Dimension 4300S
P4 @ 1.4Ghz
192MB SDRAM
When I try to boot the XP Pro, the Windows logo and time-bar do the regular thing... and then this:
That was the way it was the first time (5-6 months ago) that I tried.
As mentioned, the
Home partition
booted. Now it won't
Safe mode: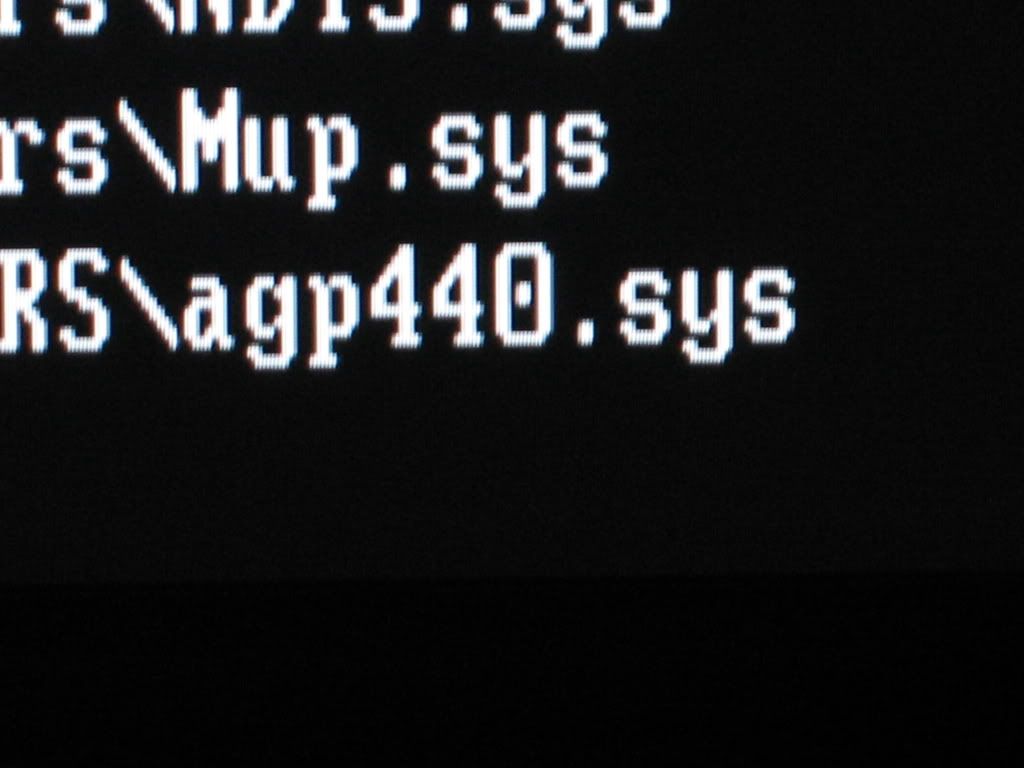 ...and there it hangs.
The owner has some files on here that she would like to retrieve. Her Mother also has some documents on it that she would like to keep.
I have the original Installation Disks, but I can't do a repair install... lack of knowledge on my part. I could re-install, but that would wipe all the current data.
What command line interface commands will help to pin-point or rectify the issue?
Booting XP Home ~ Normally
I get an error:
Computer could not start because of a computer disk hardware
configuration error.
Could not read from the selected bbot disk. Check boot path
and disk hardware...
I have opened the case and ensured that all cables have been re-seated cleanly. The HDD is recognised in the BIOS.
Is this system SOL?
Halp?
CPU
Motherboard
Graphics
RAM
i7 2600K
GA-P67A-UD7
GTX 580
2 x 2GB Corsair
Hard Drive
Optical Drive
OS
Monitor
C300 (OS), Velociraptor (storage)
Lite-On
W7 64-bit Pro
Samsung 275T
Keyboard
Power
Case
Mouse
Black Widow Ult.
Silverstone DA750
Lian Li T60
R.A.T. 7
Mouse Pad
Q-Pad
View all
hide details
CPU
Motherboard
Graphics
RAM
i7 2600K
GA-P67A-UD7
GTX 580
2 x 2GB Corsair
Hard Drive
Optical Drive
OS
Monitor
C300 (OS), Velociraptor (storage)
Lite-On
W7 64-bit Pro
Samsung 275T
Keyboard
Power
Case
Mouse
Black Widow Ult.
Silverstone DA750
Lian Li T60
R.A.T. 7
Mouse Pad
Q-Pad
View all
hide details