My first SLI experience I just had to try because I got a second 7900GS cheap. So anyway here are some 3DMark06 results to look at. All of these tests were preformed with exact same system clocks. Only thing that change was GPU clock and SLI.
1)Single card Stock clock (500/690)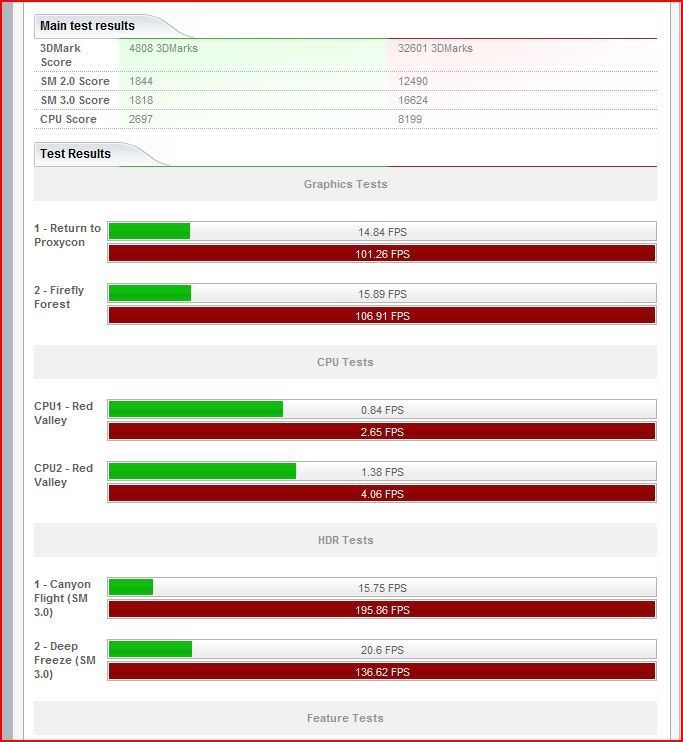 2)Single card OC 595/740
3)SLI Stock clock (500/690)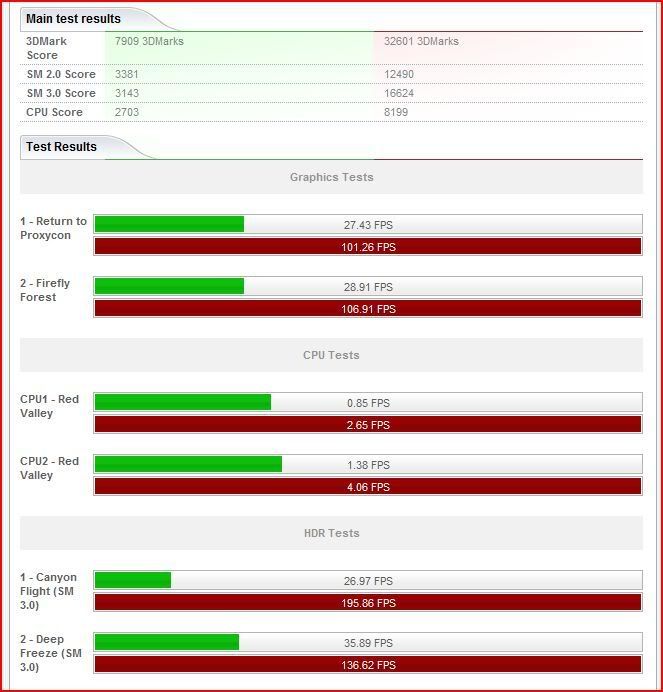 4)SLI OC 595/740
A 3372 jump in score for SLI is a 61% increase in 3Dmark scores. Pretty good i think.
I know that these results don't say much because of the age of the card but a good jump in performance for a cheap price. Also I wanted to play with SLI and am not done playing yet. I am thinking about v-modding these cards next. If I do so I will post the OC results in this thread also.
CPU
Motherboard
Graphics
RAM
C2D E6850 @3.6
evga 680i
SLI'ed EVGA 7900GS KO
2X 2GB Gskill 1000
Hard Drive
OS
Monitor
Power
2X WD caviar SE16 250 GB
XP pro, Vistax64, Win7x64
Dell 1707FP-ultrasharp
hiper 580W
Case
Mouse
Thermaltake Armor
logitech G7
View all
hide details
CPU
Motherboard
Graphics
RAM
C2D E6850 @3.6
evga 680i
SLI'ed EVGA 7900GS KO
2X 2GB Gskill 1000
Hard Drive
OS
Monitor
Power
2X WD caviar SE16 250 GB
XP pro, Vistax64, Win7x64
Dell 1707FP-ultrasharp
hiper 580W
Case
Mouse
Thermaltake Armor
logitech G7
View all
hide details