well its not done by me.. but from modder smart(pro airbrush)... its a copper head with airbrushed flames and it has a protective coat on it, and it feels good. the flames arnt as bright as the pic makes it to be,
also you can still see the middle of the mouse pulsate green with the razer logo on it
just the flash kills that.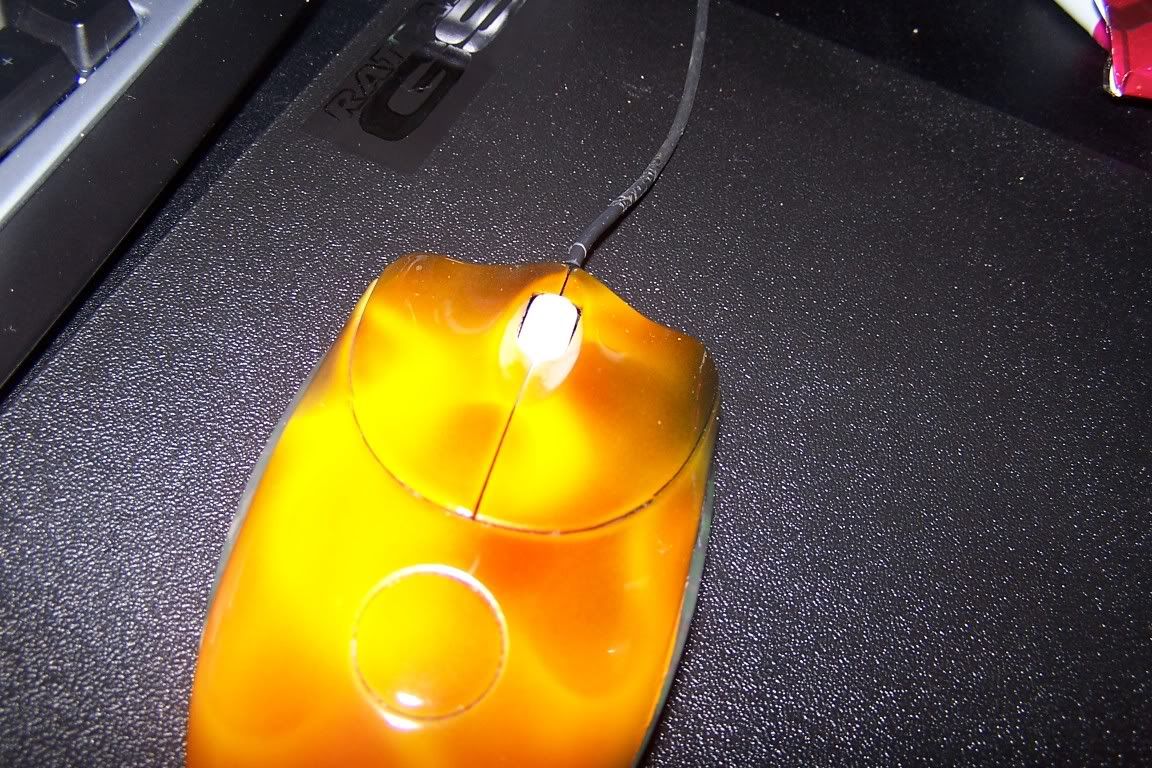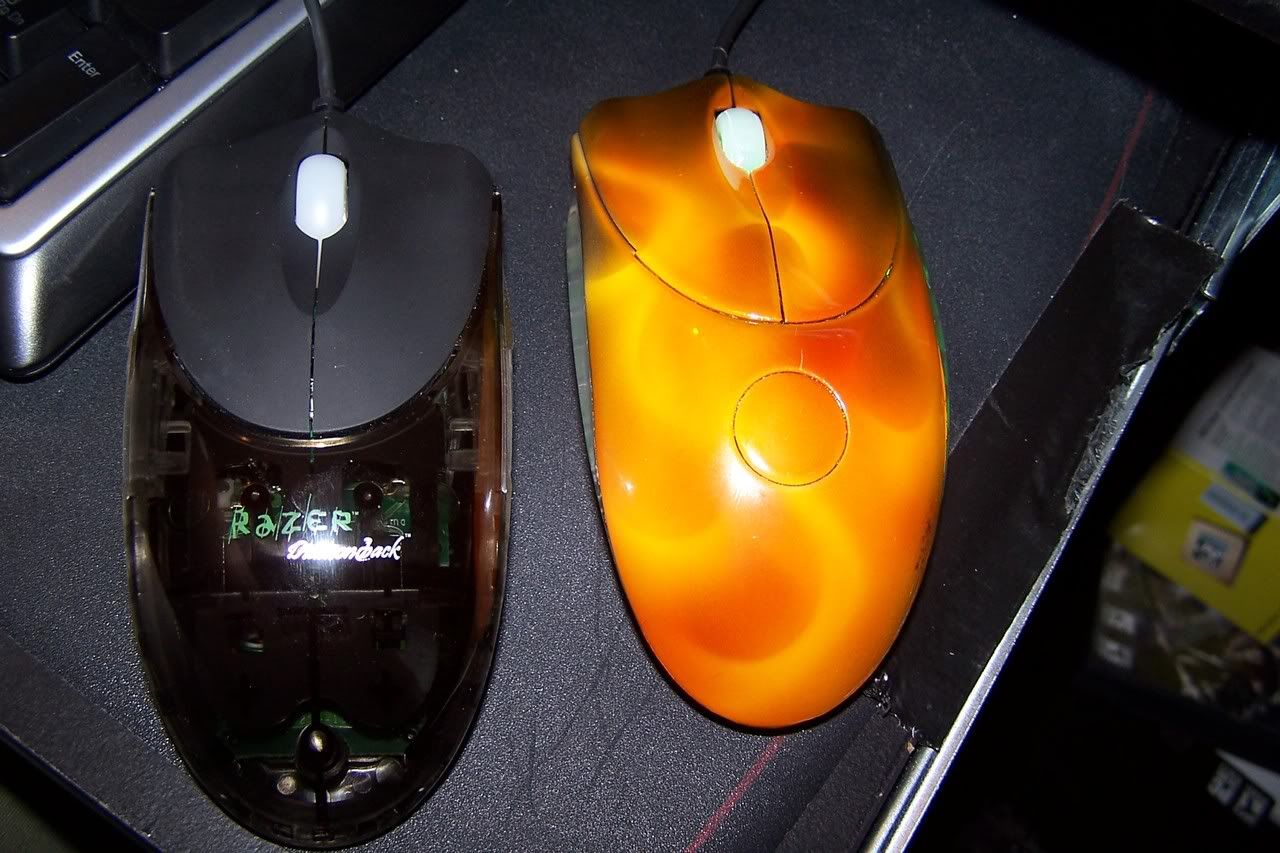 people say putting flames on mouses are gimmicy but these actually make it go faster and add 10 hp.
Edited by zacbrain - 5/24/08 at 9:37am