Uh oh, time for another Repo build!
I give you Sanguineus Cinis Cineris, which is Latin for "Blood Ashes".
This was originally going to be my Mod Comp 2008 entry but I will not have the time I wanted to dedicate to it and have it finished before deadline, so here I am!
Here's the beginning shot of this build.
What I am envisioning for this build and things I want to do -
A futuristic robotic machine factory
"Menacing" red lights glowing from the front 'vents' via 120mm led fans
Blow-hole "Helipad" on the top- In progress

Make new back panel moving the PSU to the bottom and mobo up top

Finished!
Window - In Progress

Move HDD cage

Finished!
Red lights under the base
Paint finish that looks like weathered steel or rusted metal
Just some random shots of the build so far. All of these pics can be found in the update post below.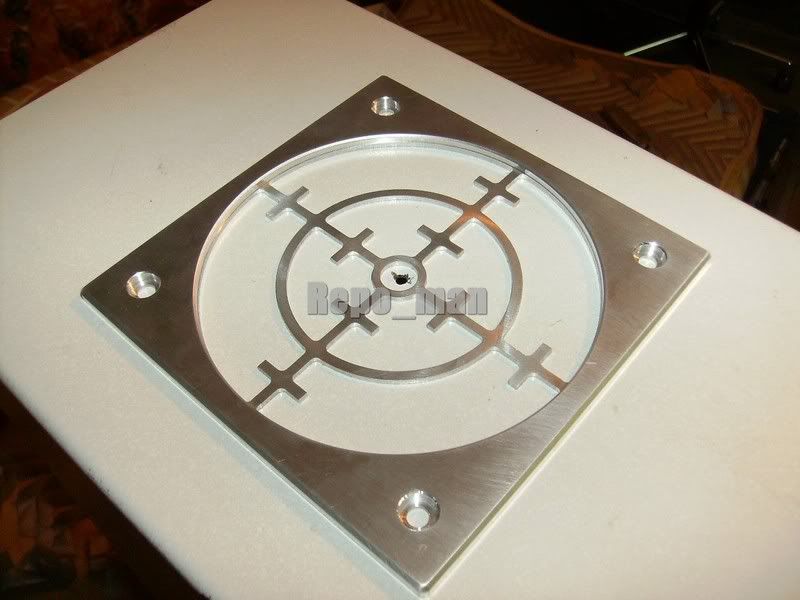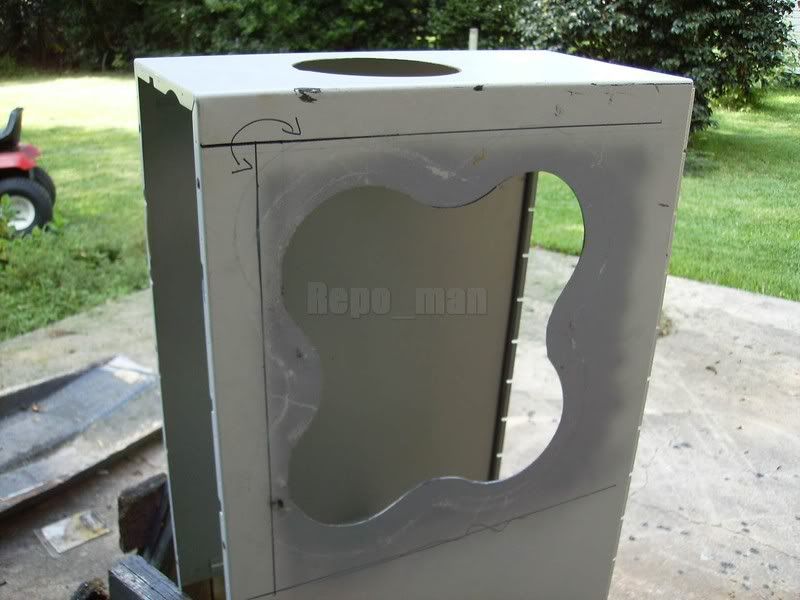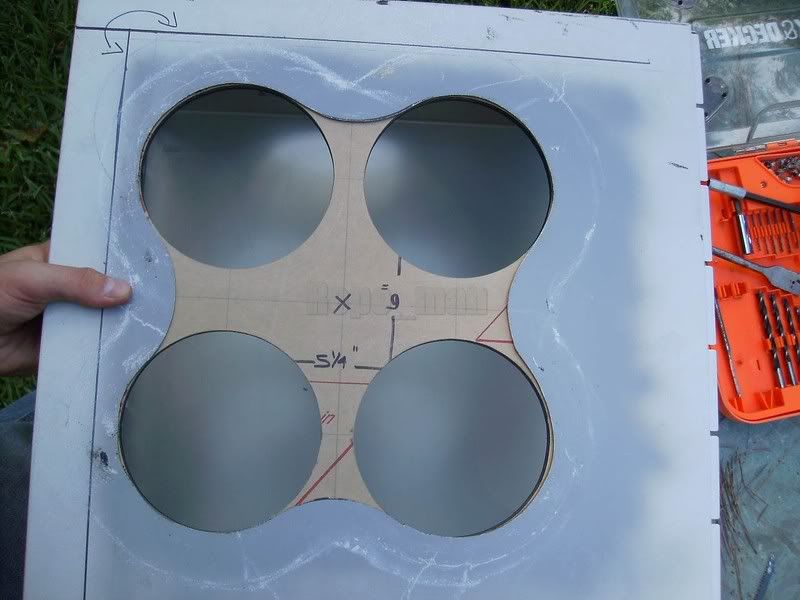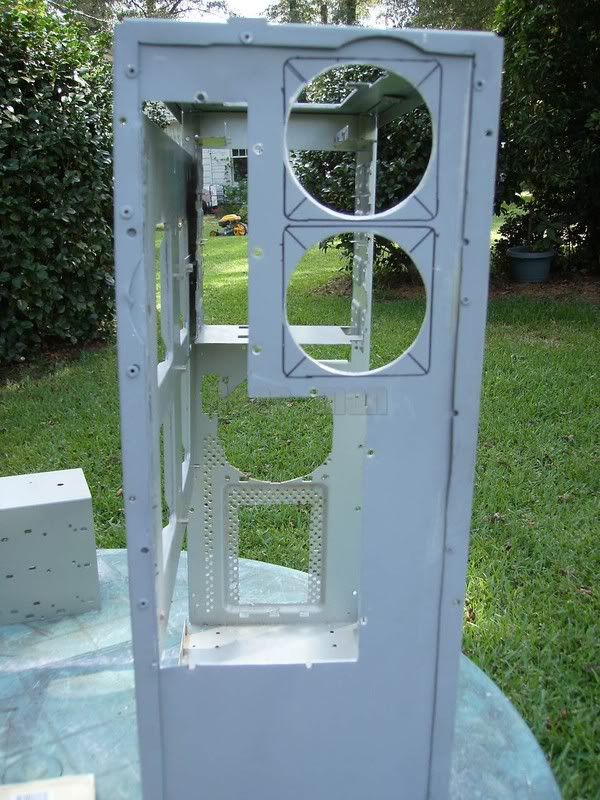 Edited by repo_man - 9/20/08 at 3:16pm