My pump, radiator, and reservoir were the first parts to arrive, so over the weekend I began my build. I liked the all black look that others had done so there first thing I did was mod and paint my case.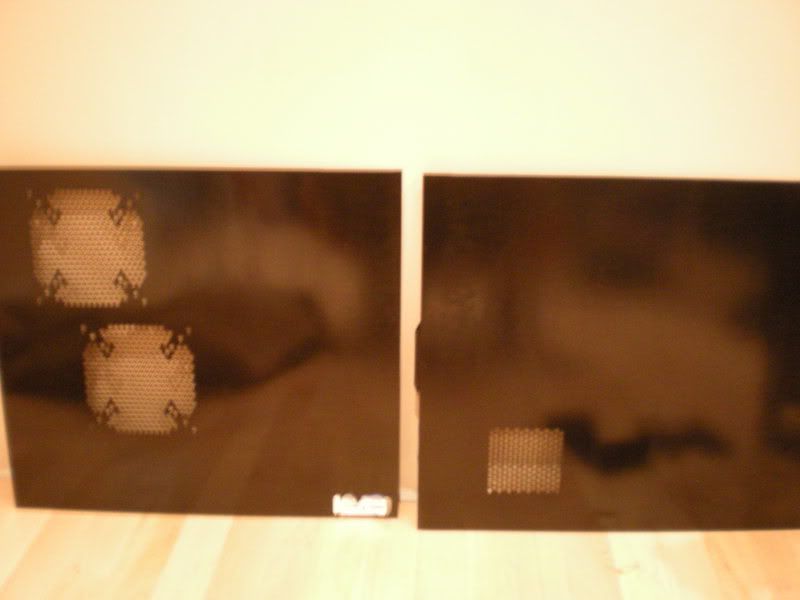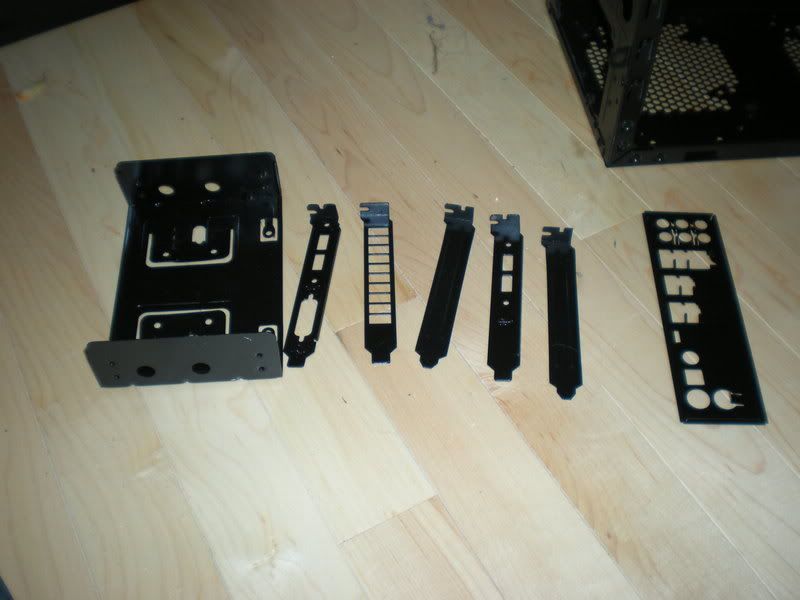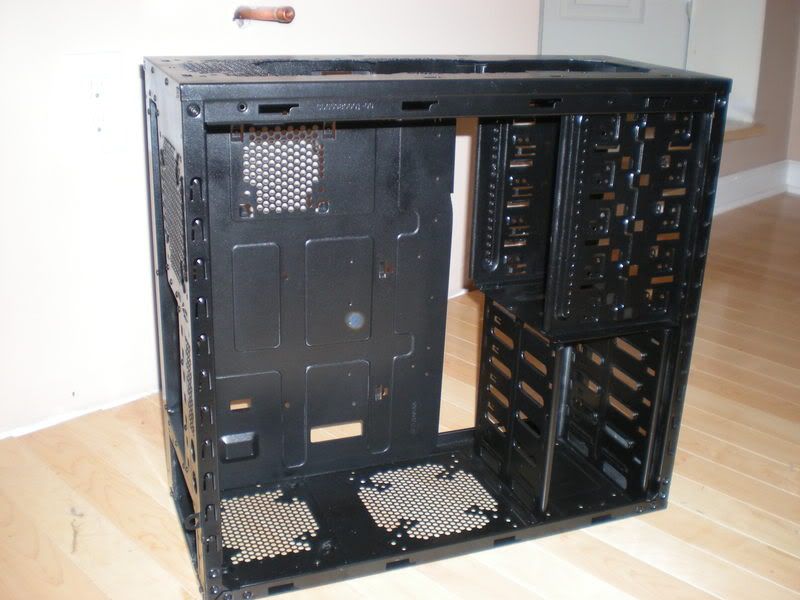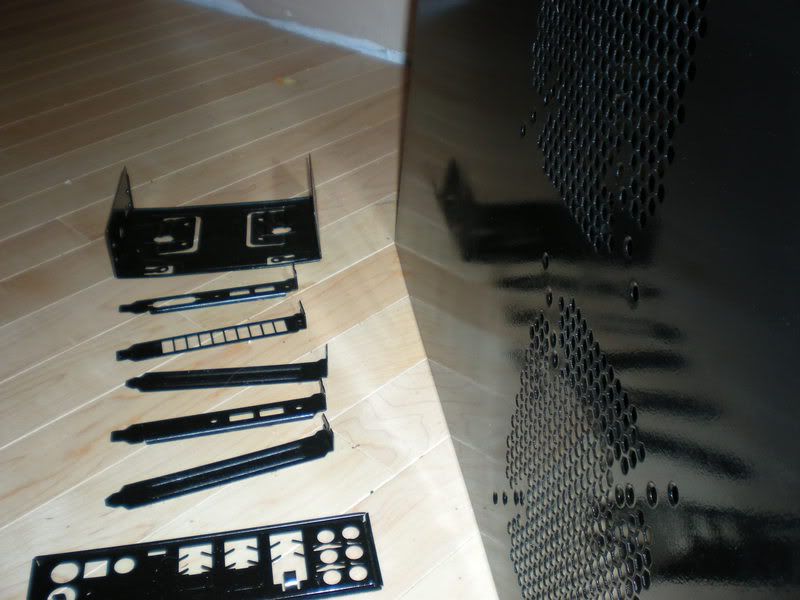 I made a template on a piece of paper and cut away the sheet metal on the top of the case to allow better airflow for the radiator.
Using the long mounting screws I attached the fans and radiator to the case. I know some people had problems with the screws going into the water channels, but with standard 25mm fans there is probably 3-4mm of space between the end of the screw and the radiator.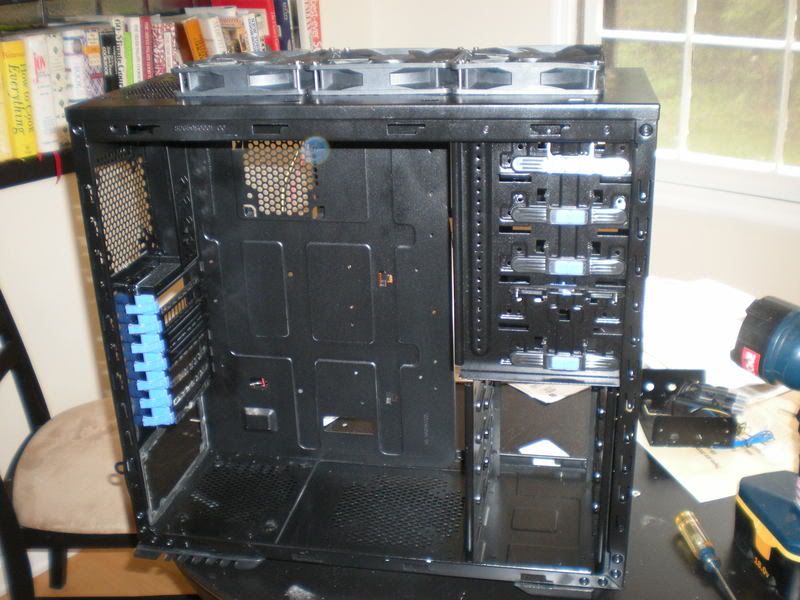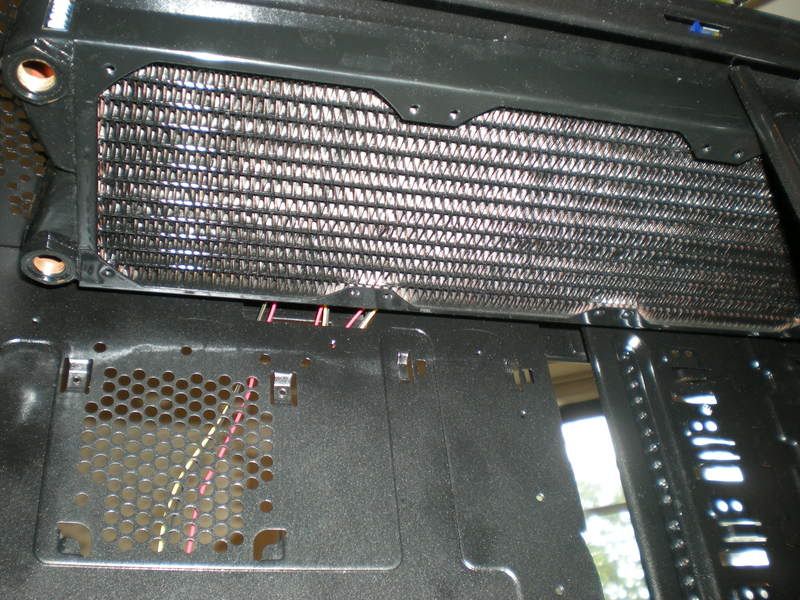 I flattened the floppy adapter that came with the case and used it as a mounting point for my pump.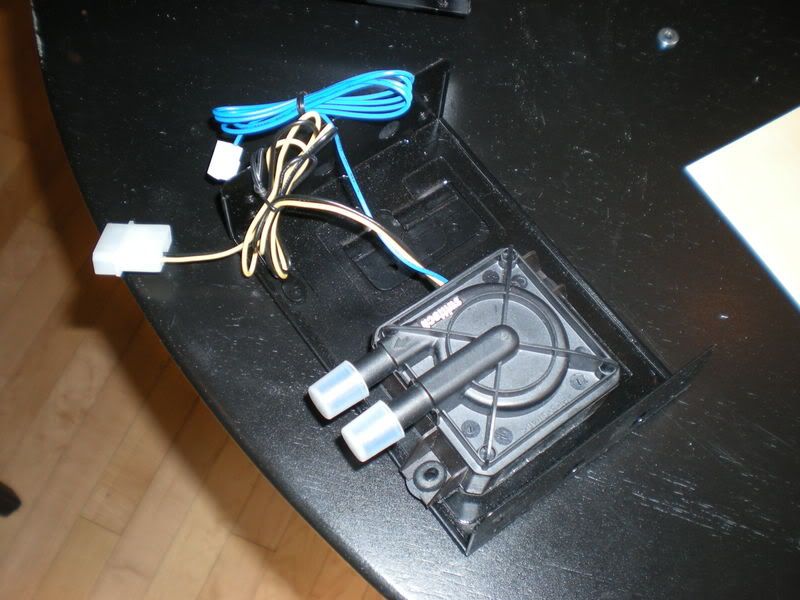 Both the pump and reservoir will occupy all but the lowest bay. I still have room to add a petra top to the mcp350.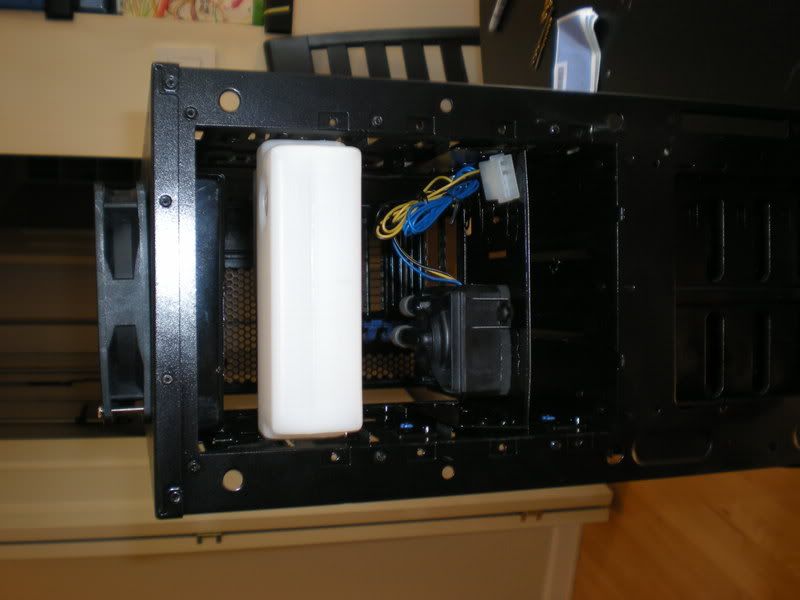 It doesn't look as clean as I would have liked, but I used mesh from a staples trash can to replace the perforated metal that came with the case. In order to fit the radiator internally I had to ditch the usb connections on the top of the case. I didn't want to see the left over holes, so I replaced the whole top section. In the future I may bite the bullet and buy a real sheet of perf. metal, but for now this will do. It hides the fans from view, and give great airflow.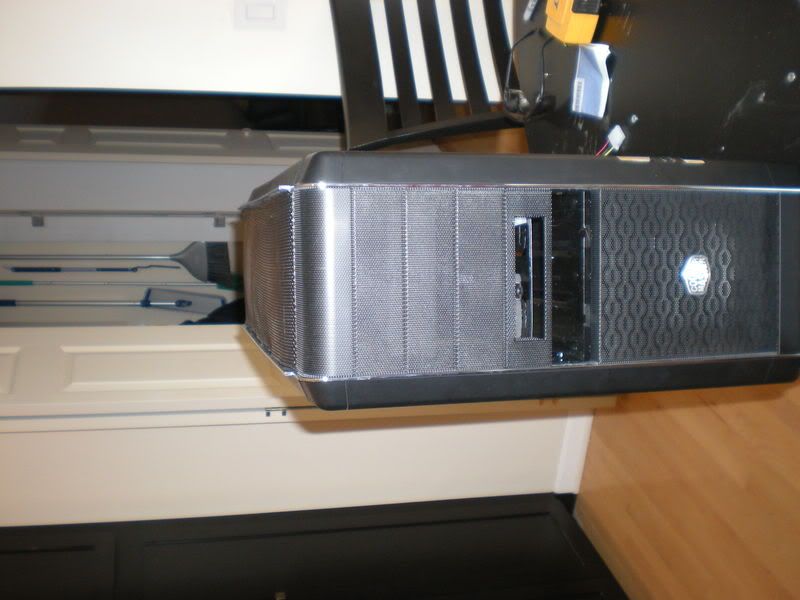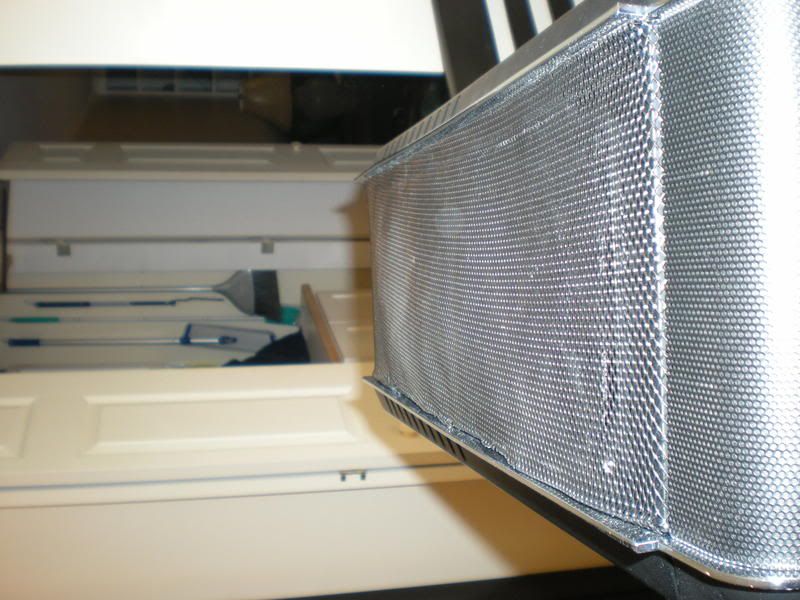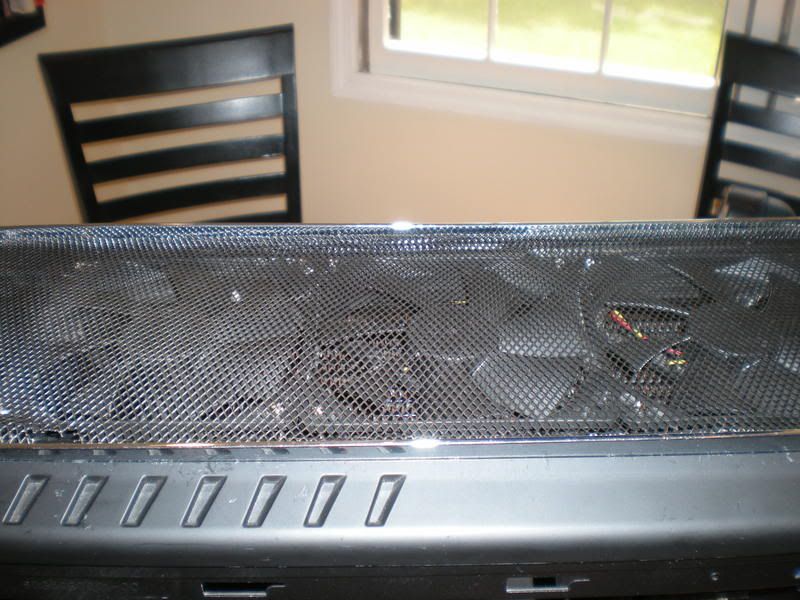 That's all I have for now. The specs will be:
CPU block - D-tek Fuzion v2
Radiator - MCR320
Pump – MCP350
Res – DD Bay res
Fans – Yate Loon Med Speed
In the future I will probably add a petra top, MCR220, and a MCW60, but this will do for now. I'll post updates either tonight or tomorrow.
CPU
Motherboard
Graphics
RAM
i7 930 @ 4ghz
ASUS P6X58D-E
Crossfire XFX 5850s @ 950/1200
G.Skill 3x2GB 1600
Hard Drive
OS
Monitor
Power
Adata Sandforce 64gb
Windows 7 64-bit
Samsung P2450
New TP-750
Case
Mouse
ATCS 840
R.A.T. 7
View all
hide details
CPU
Motherboard
Graphics
RAM
i7 930 @ 4ghz
ASUS P6X58D-E
Crossfire XFX 5850s @ 950/1200
G.Skill 3x2GB 1600
Hard Drive
OS
Monitor
Power
Adata Sandforce 64gb
Windows 7 64-bit
Samsung P2450
New TP-750
Case
Mouse
ATCS 840
R.A.T. 7
View all
hide details