this was a case mod project i did to test painting skills, and..well..i dont like it very much. dont get me wrong, it looks pretty good (there ARE scratches!! it isnt a perfect paint job!!) and cools like an absolute BEAST but for some reason, im just not that attached. here are pics, and ill throw in the 4x thermal take thunderblade 120mm blue fans. here are some pics...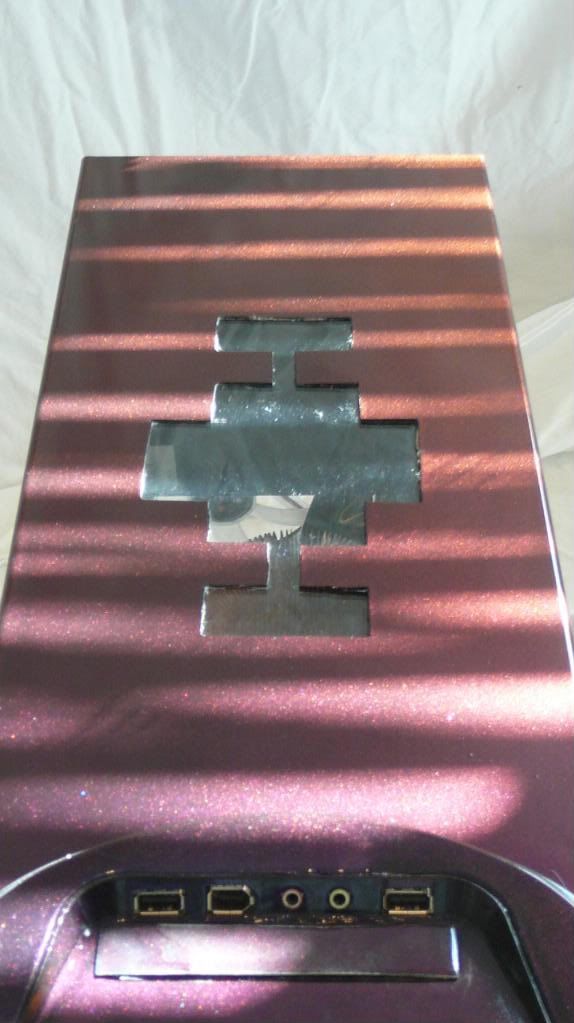 internals pic (black and silver)
thanks
http://www.overclock.net/case-mod-wo...ow-anyway.html
is the entire thread
cooling with a scythe ninja rev b was:
e2200 at 3.2g was about 29c idle, 47c load. i never pushed it any higher, but hopefully thats a decent measurement.
http://www.newegg.com/Product/Produc...82E16811163102
is the plain jane case
CPU
Motherboard
Graphics
RAM
i7 720M
Asus
5870M
8gb 1066 DDR3
Hard Drive
Optical Drive
OS
Monitor
500gb 7200 rpm storage, OCZ Vertex 2 60gb SSD OS
BD/DVD drive
Windows 7 64 bit
17" 1920x1080
Keyboard
Power
Case
Mouse
Asus chiclet
its a laptop
Asus
steel series Ikari optical
Mouse Pad
trac pads ripper XL
View all
hide details
CPU
Motherboard
Graphics
RAM
i7 720M
Asus
5870M
8gb 1066 DDR3
Hard Drive
Optical Drive
OS
Monitor
500gb 7200 rpm storage, OCZ Vertex 2 60gb SSD OS
BD/DVD drive
Windows 7 64 bit
17" 1920x1080
Keyboard
Power
Case
Mouse
Asus chiclet
its a laptop
Asus
steel series Ikari optical
Mouse Pad
trac pads ripper XL
View all
hide details