Source
Quote:
Visiting one of the many manufacturers here in stormy Taipei, we just happened to stumble across this little number sitting on the side. A few shots later (why is it the most important ones always have the most blur?) and we decided to ask around as to its story.

Apparently, it's a dummy sample direct from the double-A team, which the companies use to get the basic gist of what they need for artwork and branding, and so that they can start working on their own cooling solutions.

Said company remained exceptionally tight lipped (like a well trained terrier) about the details of the card, and we didn't have time to whip out the screwdriver to see underneath. Check the (overly zoomed) picture right to see that it's the RV770 all right!

So here it is - it could be mistaken for the Radeon HD 3850, except for the larger fan, although nothing much else has changed on the surface. It's still red and single slot with a six-pin PCI-Express power connector. We scrounged for some light to get a side on die shot but it just wasn't happening.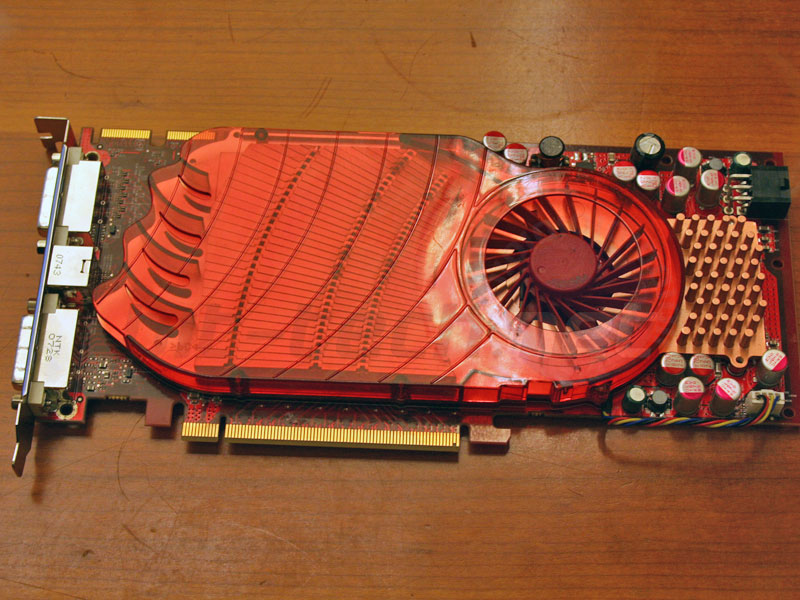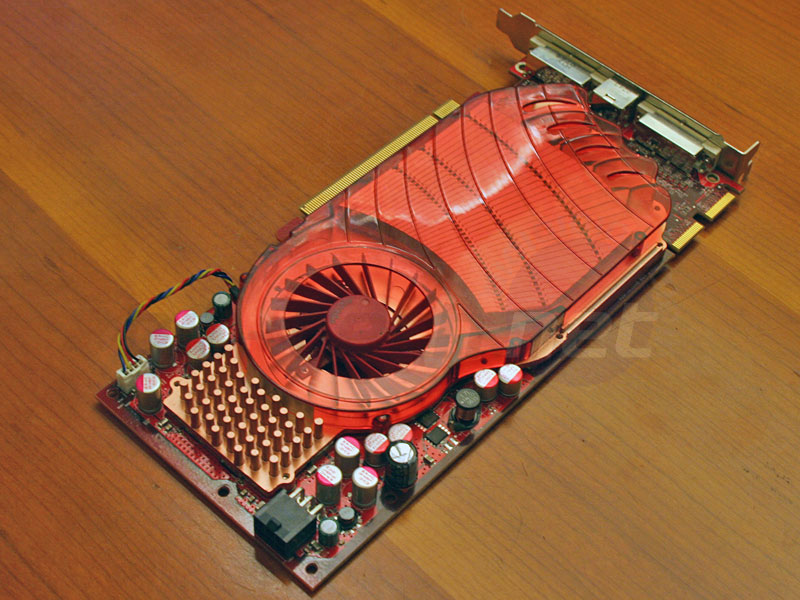 AMD ATI Radeon HD 4850 pictured Exclusive Pictures: AMD 4850 Graphics Card AMD ATI Radeon HD 4850 pictured Exclusive Pictures: AMD 4850 Graphics Card

From the looks of it though, it's not all that huge and to keep it under the ~130W envelope the heatsink can stand, we still expect the same TSMC 55nm process. According to the rumours we've been hearing, both the Radeon HD 4850 and the higher-end Radeon HD 4870 will feature 480 stream processors in a similar arrangement to the R600 generation (i.e. 96 five-way shader processors).

The Radeon HD 4850 is rumoured to use GDDR3 memory, while AMD has already announced that the high-end Radeon HD 4870 will utilise the all-new GDDR5 memory.