Hey guys I wanted to take my Silent OTES off of the Abit IP35 Pro and put my HR-09 SLI on the NB. Do you guys think I should get something for the SB also?, maybe another HR-O9 SLI. My main concern is the mosfets, what should I do to them??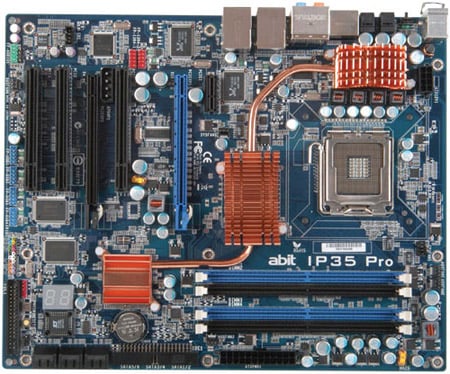 =======================================
I have some of these heatsinks, do you think I could use them on the Mosfets?:
My next alternative is doing the Bolt mod to the Silent OTES, but that leaves my HR-09 SLI laying around. Also I read somewhere that someone use some kind of metal cutter to cut the mostfet and SB heatsinks so they can stay on there would that be a bad idea?
CPU
Motherboard
Graphics
RAM
Intel Core i7 - 920
eVGA X58 3x SLI
XFX Radeon HD 5770 XXX Edition
6GB DDR3 Corsair Dominator
Hard Drive
Optical Drive
OS
Monitor
Hitatchi 2TB 7200RPM
LG 24x DVD Burner
Windows 7 Professional
28" LG Monitor
Power
Case
Mouse
Corsair 650TX
Cooler Master HAF-932
Logitech X1100
View all
hide details
CPU
Motherboard
Graphics
RAM
Intel Core i7 - 920
eVGA X58 3x SLI
XFX Radeon HD 5770 XXX Edition
6GB DDR3 Corsair Dominator
Hard Drive
Optical Drive
OS
Monitor
Hitatchi 2TB 7200RPM
LG 24x DVD Burner
Windows 7 Professional
28" LG Monitor
Power
Case
Mouse
Corsair 650TX
Cooler Master HAF-932
Logitech X1100
View all
hide details