been waiting for my local wholesaler to get a black armor+ case in stock.
there finaly in today. just ordered and going off to pick it up in a bit.
i have plans in my head as to what im going to do to this thing. as i have had a armor before.
reason for this is,i like the newer style case and it also gives me a chance to fit a bigger rad (probably in the front like before)
case will be cut down to a minimum/sprayed inside and all my junk from this pc will go into it.
will update this post with pics as the work gets done
here is the case sliding out of the box. very well packaged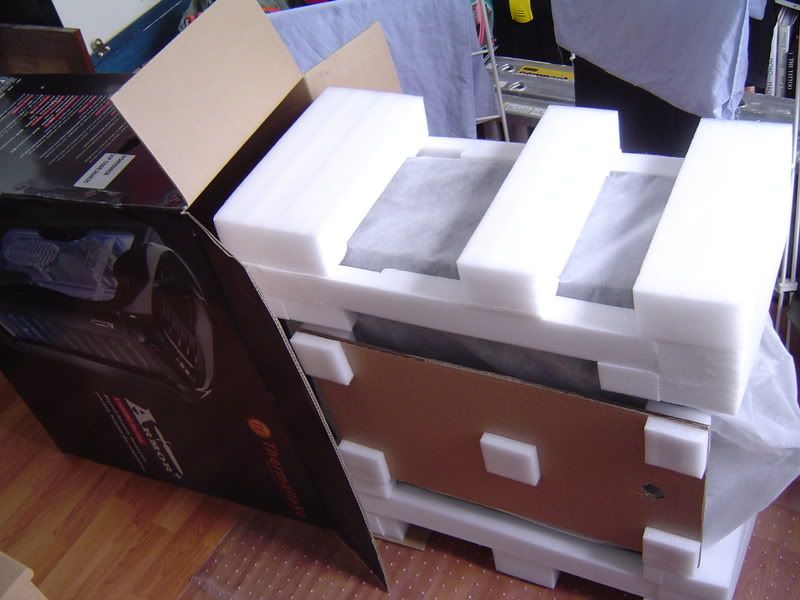 and i forgot to get more picks before i started taking it apart. so here goes
side off.also showing other bits n bobs that came with it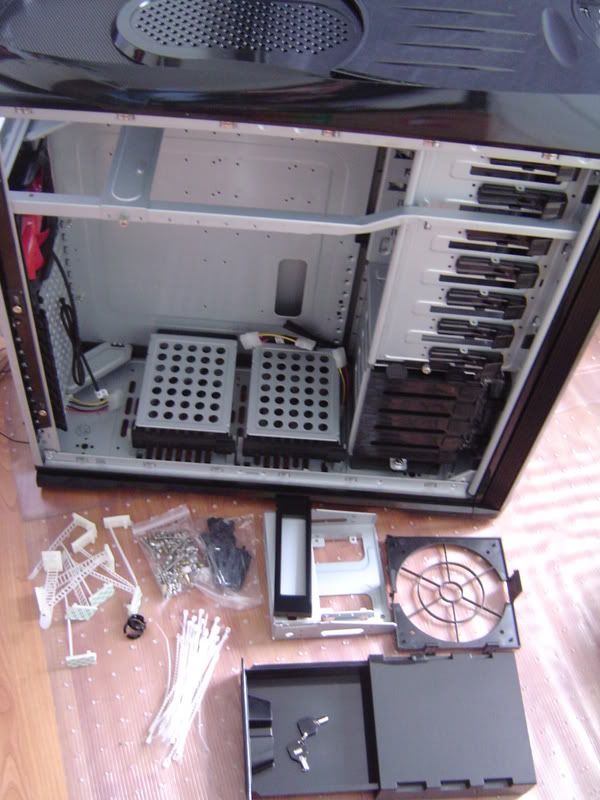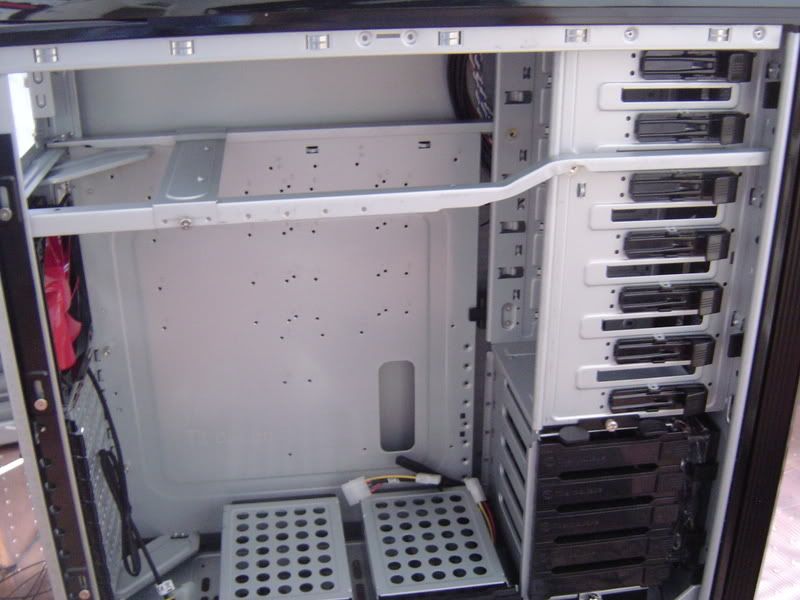 nice little touch on this version.. clips to take the wings off.. i like them on. but handy for stripping it down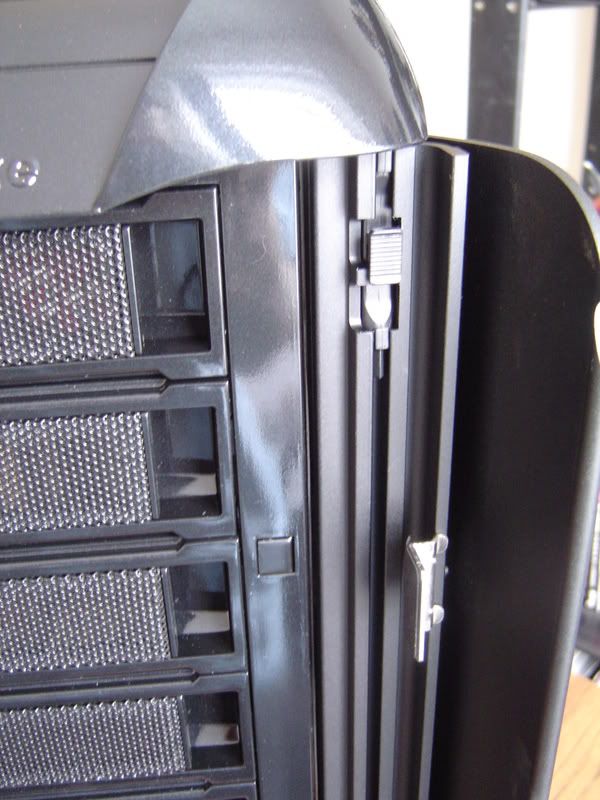 wings removed!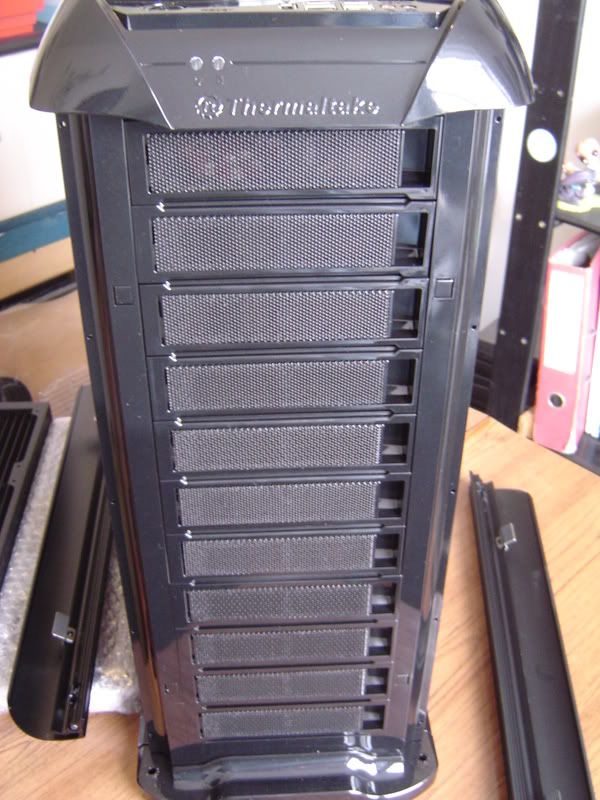 this is good too. handy little clips for removing front slots. the whole bit comes out as one thing not just the grill it has a hinge on it.shame im gonna be gutting the front for a rad. i can use these on my old pc
first future problem.. the last few bays are built in. grrr gonna have to cut these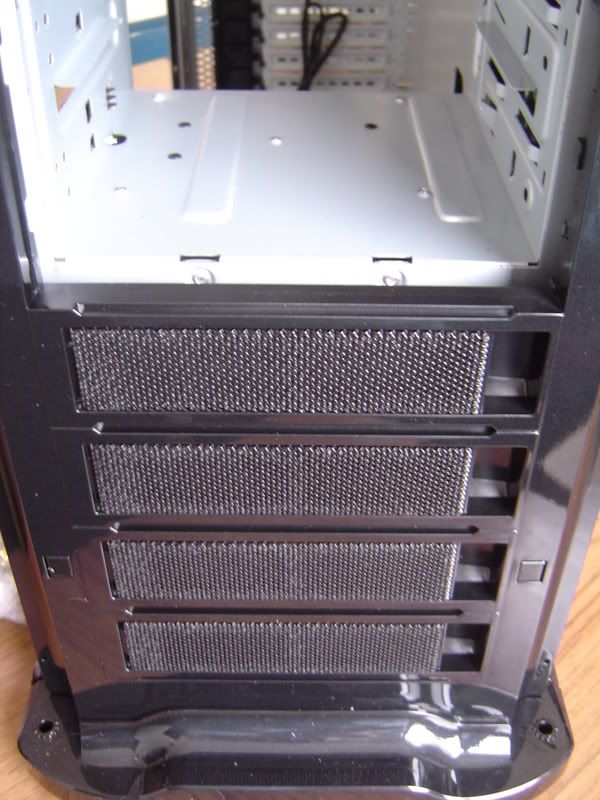 start stripping it down now. that the rad thats going in the front. i know it would be nice in the bottem. but i either want to have my hard drives there or i have another possable plan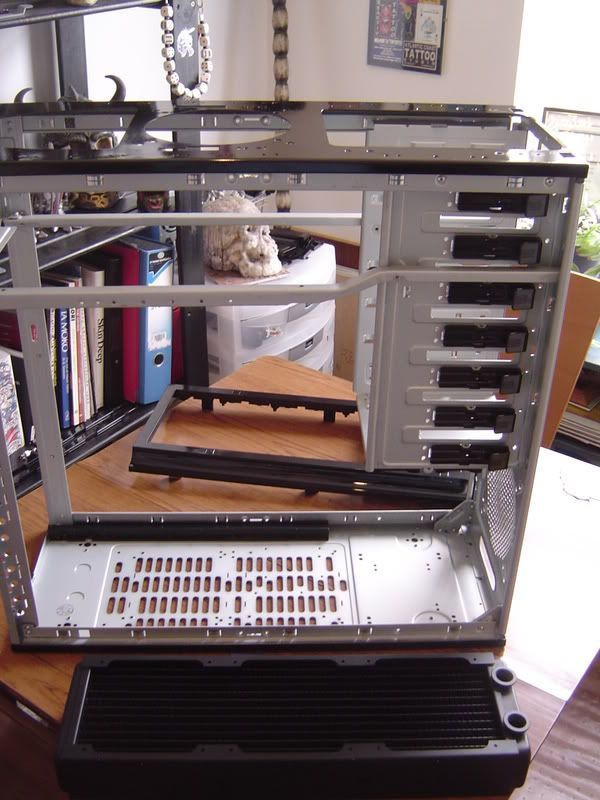 front plastic bits removed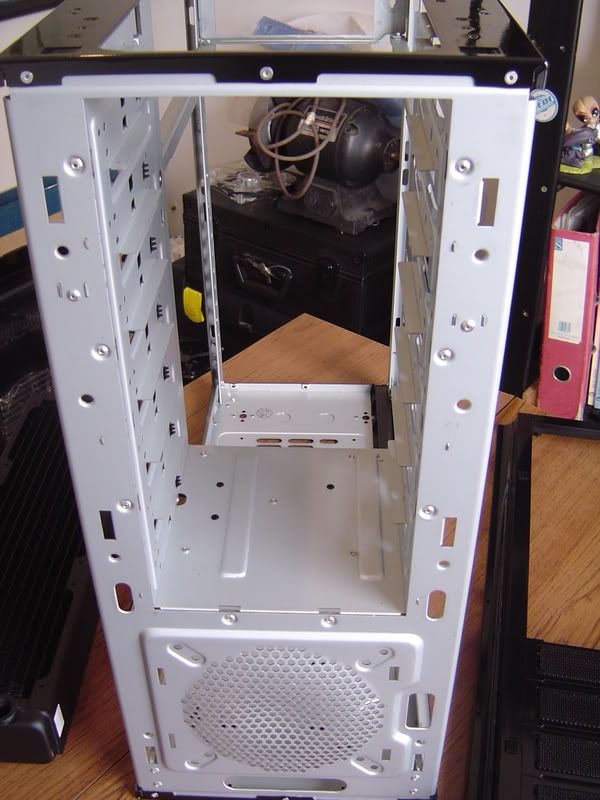 top striped down
sliding moutherboard tray removed and front drive bay panels removed by drilling out the rivits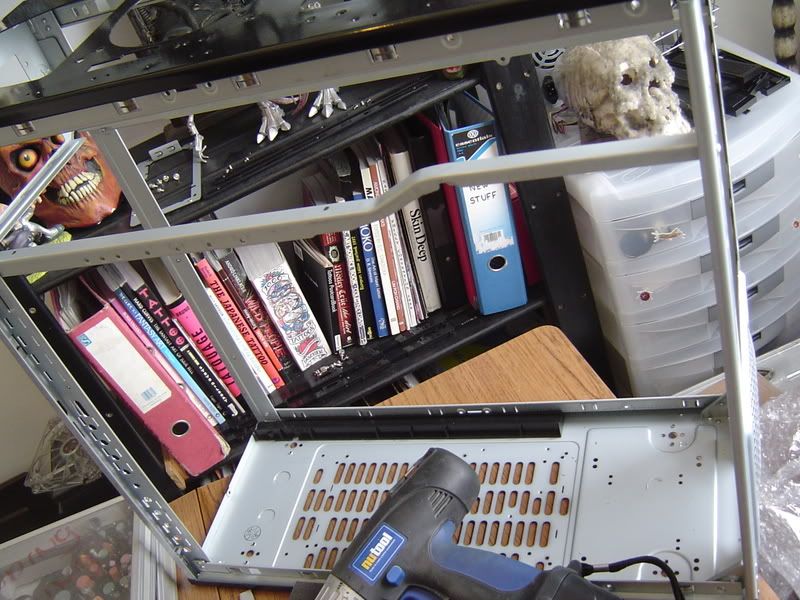 top removed. sorry i forgot to get piks of iy before it was taken apart. but will rebuild and snap piks before any modding is done to this area. top and bottem shown so you can see all the wires.the circle was scratched on by me as a reference to were i may cut and add a fan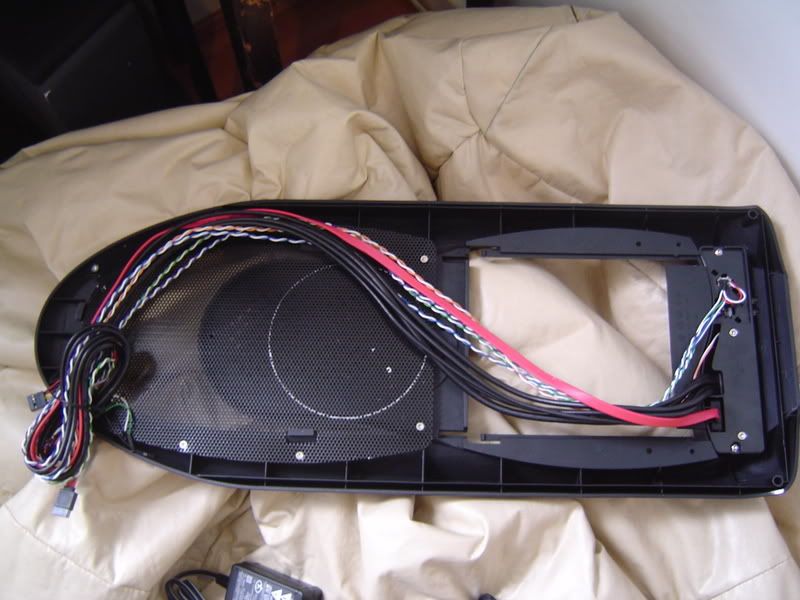 heres the are bits that was taken off before i start cutting and painting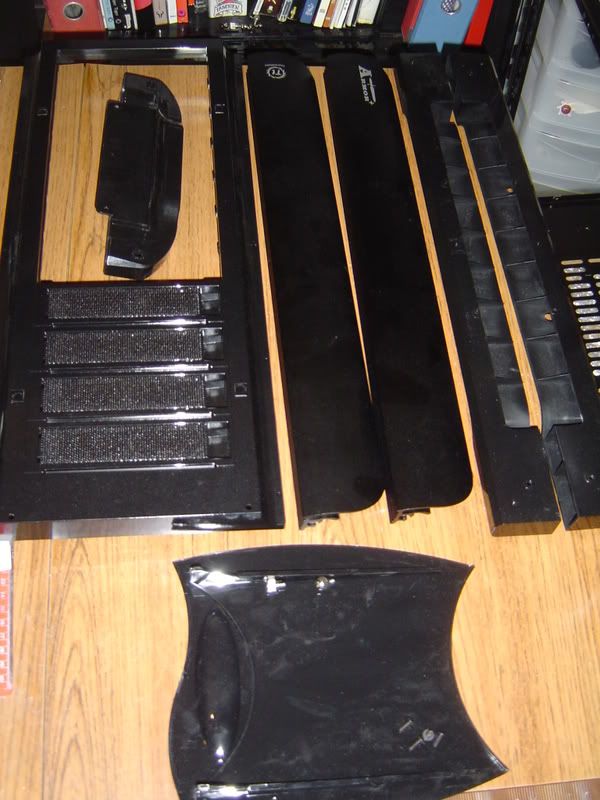 back panel waiting to have fan grill removed
this is the other part of the back panel. it was riveted to the other piece to form the removable motherboard tray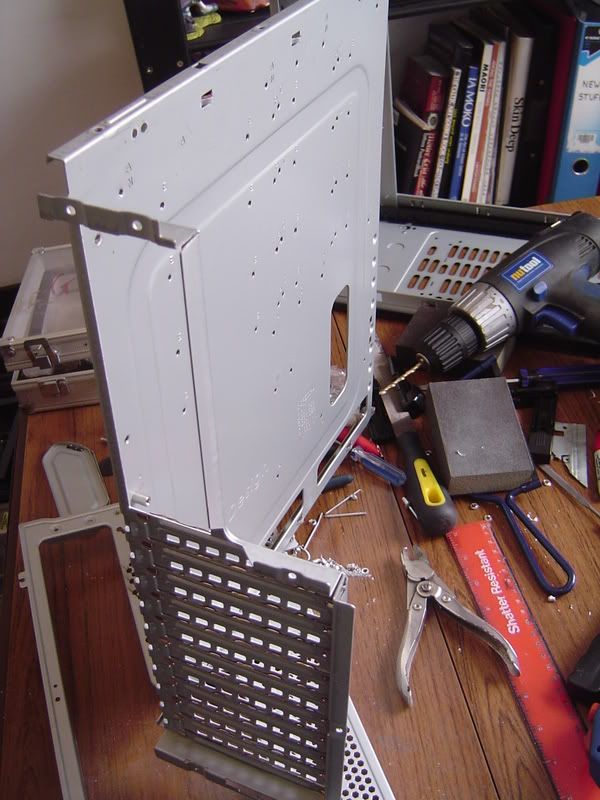 right thats it for today. i cleaned up the surfaces on the case tonight and slapped some paint on a couple bits and started modding bit. i will update tomorro in the post below (its late here) with mods and paint
Edited by tat2monsta - 6/2/08 at 3:48pm