Was gonna post this in the WC Shop section but thought it be might more worthwhile here for people looking for ideas on how to water cooling in a Cosmos S.
This is my 4th Cosmos S customer build now, i'm pretty happy with the layout we've used on all of them, it keeps the mobo area as free as possible, doesn't interfere with GFX and still keeps the HD cage in place.
Quick kit list:
DDC Pro with XSPC Top
XSPC RS360 with 3x Xilence Red Wing Fans
EK Supreme CPU Block
XSPC Drive Bay Reservoir (Black)
Masterkleer 7/16" Hose with 5/8" OD Primochill Coils
1/2" Primochill Ghost Barbs
Pics? Of course!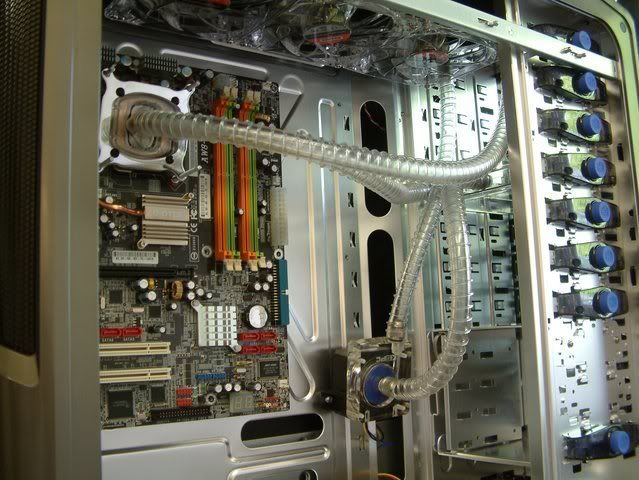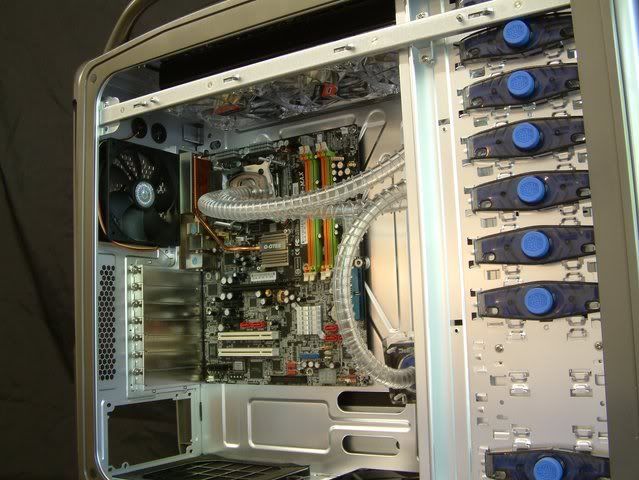 Leak Testing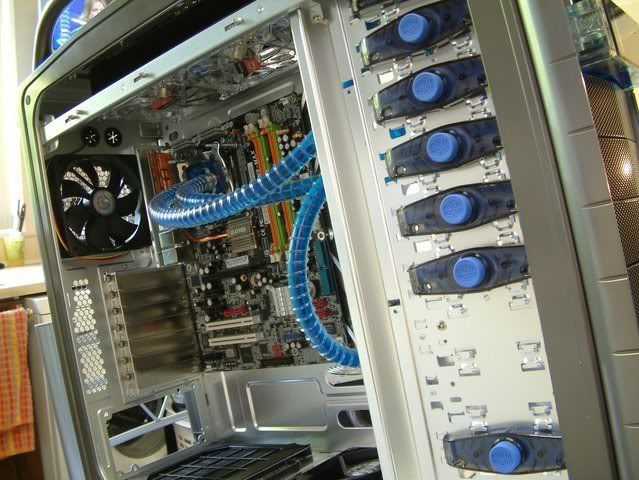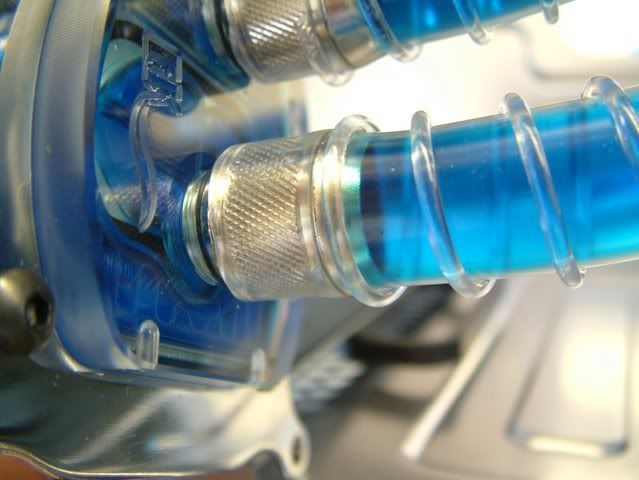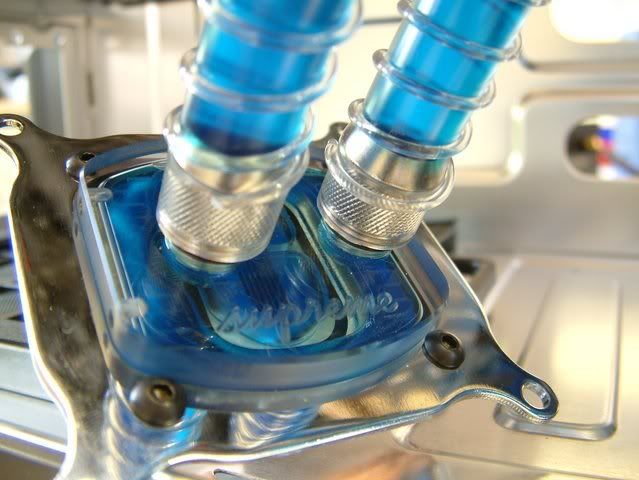 CPU
Motherboard
Graphics
RAM
Q6600
Asus P5K3
Leaktek 8800GTS 640Mb
2GB DDR3
Hard Drive
Optical Drive
OS
Monitor
500GB SATA
DVD-RW
XP
2x 19" Widescreens
Keyboard
Power
Case
Mouse
Logitech
Coolermaster 850W
Lasered & Painted Akasa Omega
Microsoft Habu
Mouse Pad
Bugs Bunny!
View all
hide details
CPU
Motherboard
Graphics
RAM
Q6600
Asus P5K3
Leaktek 8800GTS 640Mb
2GB DDR3
Hard Drive
Optical Drive
OS
Monitor
500GB SATA
DVD-RW
XP
2x 19" Widescreens
Keyboard
Power
Case
Mouse
Logitech
Coolermaster 850W
Lasered & Painted Akasa Omega
Microsoft Habu
Mouse Pad
Bugs Bunny!
View all
hide details