Quote:
Originally Posted by
PhillyOverclocker
The way the TV scans (interlaced or progressive) has nothing whatsoever to do with the resolution, nor does the response time. Your homework for tonight is to learn what it is you are talking about before you post, ok?
To the OP, do not use the Nvidia control panel for anything at all. In fact, uninstall it immediately upon reading this. I'll wait.
Uninstalled? Good.
Now install a program called
PowerStrip
to handle the slight tweaks that may be necessary to get the resolution and refresh rate exactly right. This is due to most televisions (especially low-end ones) not being optimized to handle the graphics output of a PC correctly. All TVs are different so you will have to play around with it for awhile to get it perfect.
Good luck, and here's a shot of my 42" 1080p LG running Windows. I eventually used PowerStrip to get the visible area corrected inside the parameters of the TV.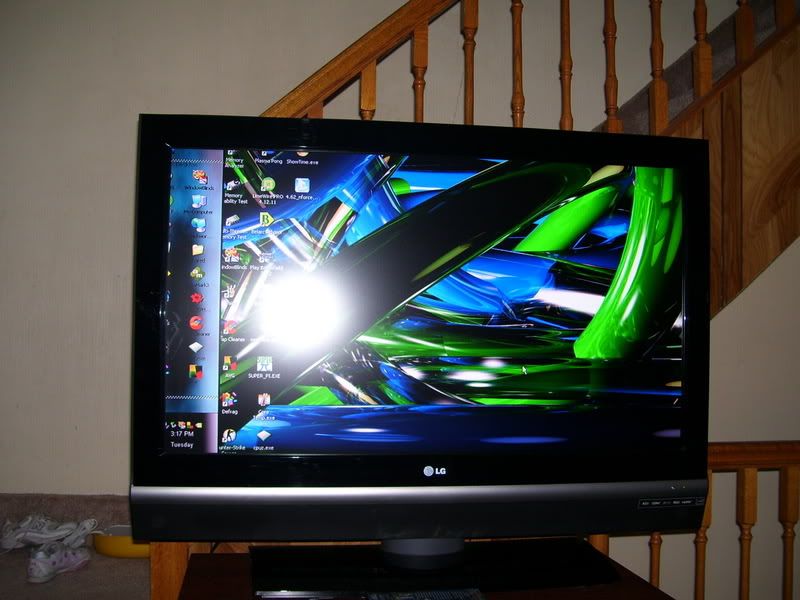 How do I uninstall NVcontrol panel? I'm looking around but I can't find out.
CPU
Motherboard
Graphics
RAM
E5-1660
Fatal1ty X79 Champion
GTX 970 G1
Corsair 4x4GB
Cooling
Keyboard
Power
NH-D15S
Model M
Corsair TX650
View all
hide details
CPU
Motherboard
Graphics
RAM
E5-1660
Fatal1ty X79 Champion
GTX 970 G1
Corsair 4x4GB
Cooling
Keyboard
Power
NH-D15S
Model M
Corsair TX650
View all
hide details