Source
Quote:
Despite the fact that we had the corporate "we can neither confirm nor deny Tylersberg will be called X58" speech from Intel itself, it seems pretty obvious from the plenty of manufacturers on show at its own stand that it will be the intended name.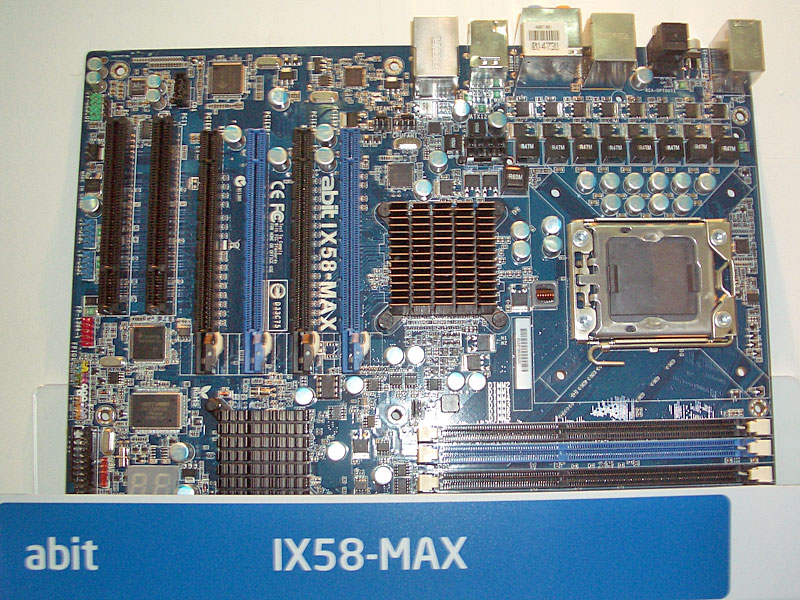 First off, the Abit IX58-MAX - don't take the cooling (on any board) too seriously yet, we're sure it'll get heatpiped eventually. Abit looks to have gone for a standard eight phase power regulation rather than digital PWMs this time although the rest of the board looks typically Abit in style - blue PCB and black slots.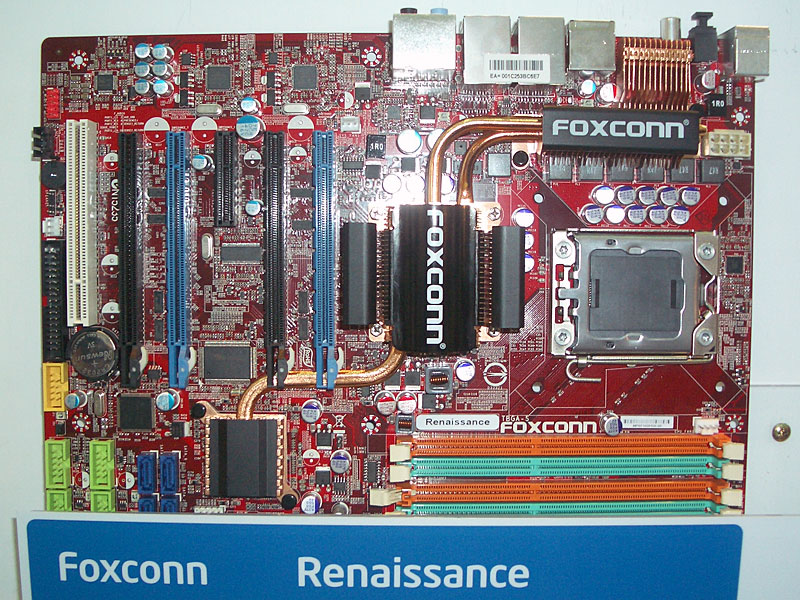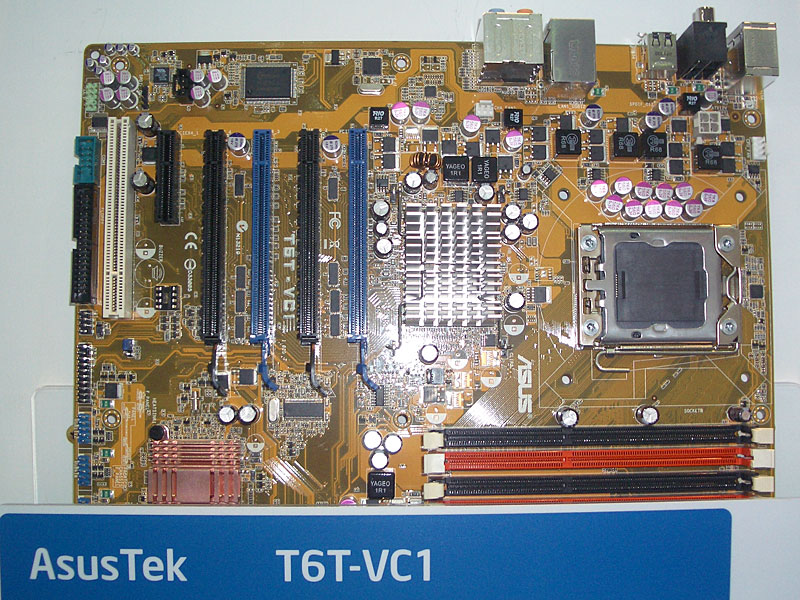 Both Foxconn and Asus had their mainstream boards on show - no doubt wanting to keep their respective gaming series under wraps until nearer the time of launch. Many boards are now featuring four x16 lanes because the X58 chipset has 36 PCI-Express 2.0 to play with, so four x8 slots and an x4 is certainly viable now.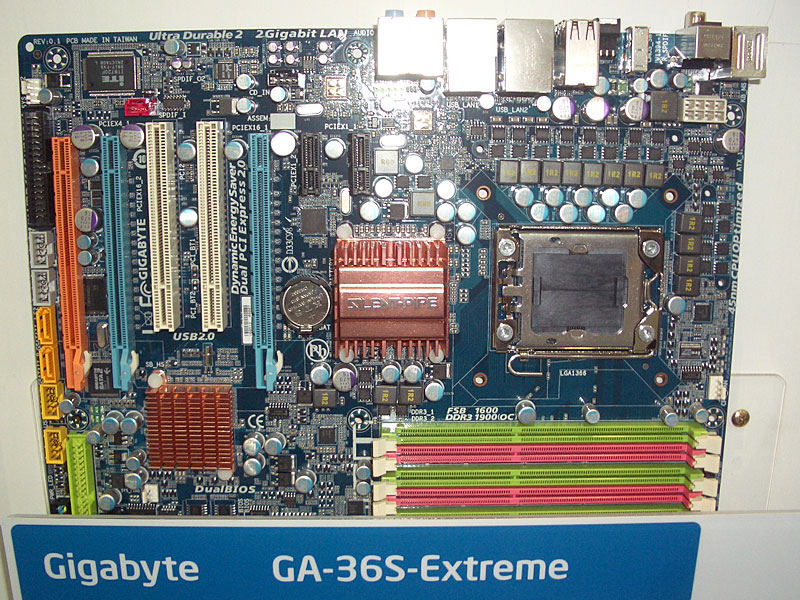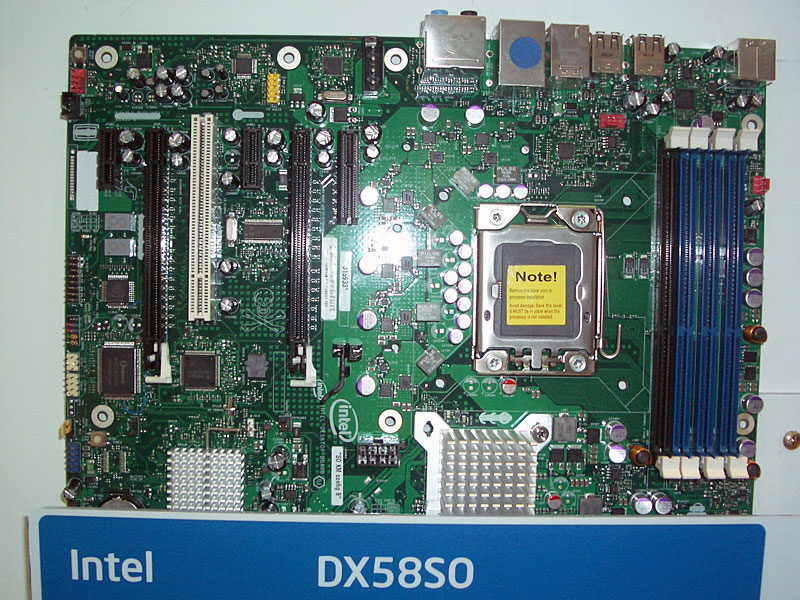 Gigabyte again makes a familiar looking board, however there are a couple of odd SATA placements at the bottom. The Intel reference design has a quite strange northbridge placement but otherwise looks as unremarkable as usual. We're seeing less and less PCI slots on these motherboards in favour of PCI-Express x1 instead - how soon until they are phased out entirely like EISA was back in 2001 with Socket A Athlons and later Socket 370 Intel Coppermines?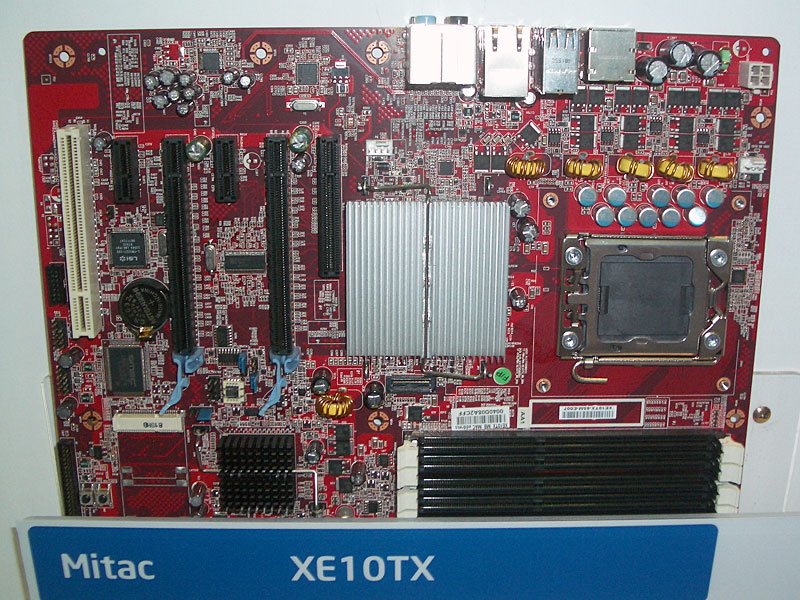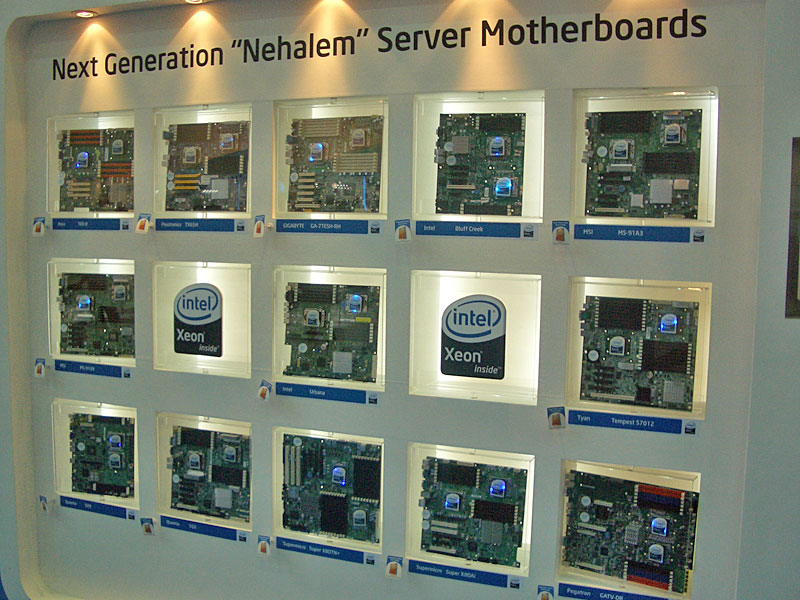 There are also many server boards on display - X58 will feature on the very high end so the performance also overlaps here. Because of the direct connect nature of the CPU to memory there is more PCB space and these boards look similar to AMD Opteron now.

Do you really want one? Do they look how you'd expected? Let us know your thoughts in the forums.