I think there's something wrong with my graphics card. Whenever I get any object with soft edges (e.g. clouds, smoke), and when it's moved across the screen it appears to tear and bits of green and pink show. It's hard to demonstrate this as it doesn't show up in screenshots so I need to take a picture.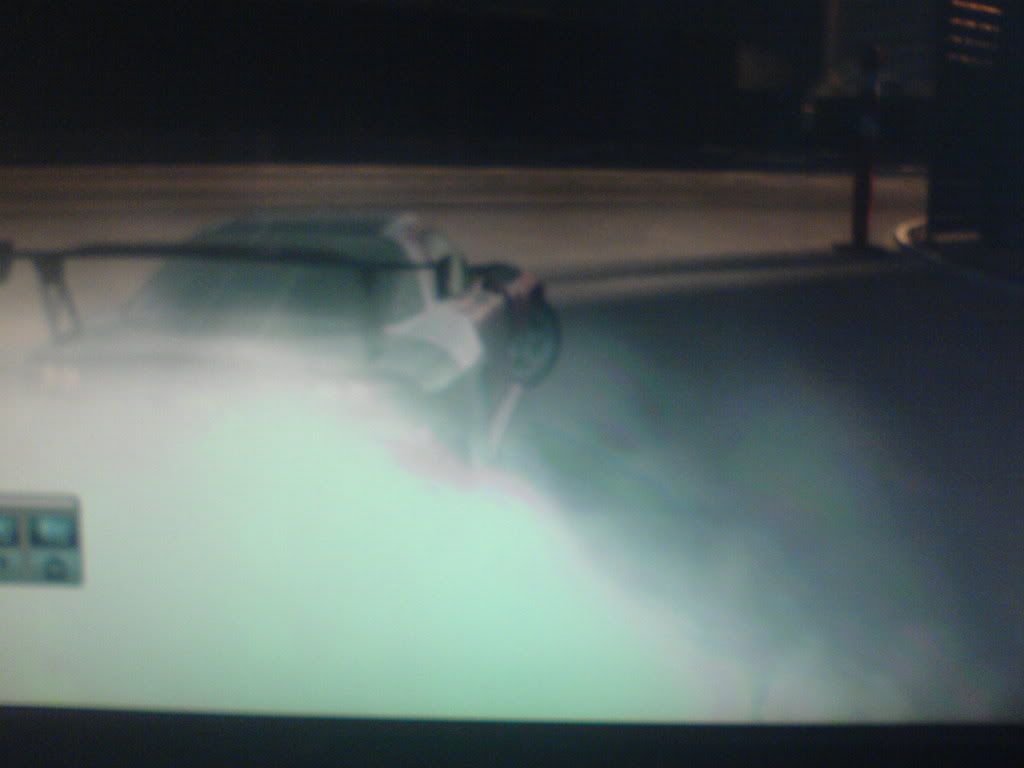 The image is from my phone so the quality isn't great, but can you see the pink bits on the top edge of the smoke cloud? It looks negligible in the pic but it's far more pronounced and easily visible when you're actually playing. And this happens in all sorts of things; watching videos, clouds in games such as crysis and phun, if I take a screenshot and move it around the screen then it does it as well.
Anybody have any idea what's going on? is it my gpu and should I RMA? Or could it be my monitor?
CPU
Motherboard
Graphics
RAM
Ph II X4 955 BE (C3)
Asus M2N-SLI DELUXE
EVGA 8800GTS 320MB
4GB G.Skill's DDR2 800
Hard Drive
Optical Drive
OS
Monitor
Seagate 7200.10 320GB
LG DVDRW
Windows 7 x64
Dell ST2410 & Samsung 2032BW
Power
Case
Mouse
Hiper 530W
Antec NSK6000
Logitech MX Revolution
View all
hide details
CPU
Motherboard
Graphics
RAM
Ph II X4 955 BE (C3)
Asus M2N-SLI DELUXE
EVGA 8800GTS 320MB
4GB G.Skill's DDR2 800
Hard Drive
Optical Drive
OS
Monitor
Seagate 7200.10 320GB
LG DVDRW
Windows 7 x64
Dell ST2410 & Samsung 2032BW
Power
Case
Mouse
Hiper 530W
Antec NSK6000
Logitech MX Revolution
View all
hide details