UPDATE ON PAGE 3 (22/JULY/08)..
HERE
well i couldnt think of a name for this case mod so i just named it illuminai because the name of one of the colours i will be using is illumiate orange. By the way this is my first case mod so it is a an amatuers attemps at case modding. So here we have the case im modding, It is a very cheap case i got given to so i thought why not.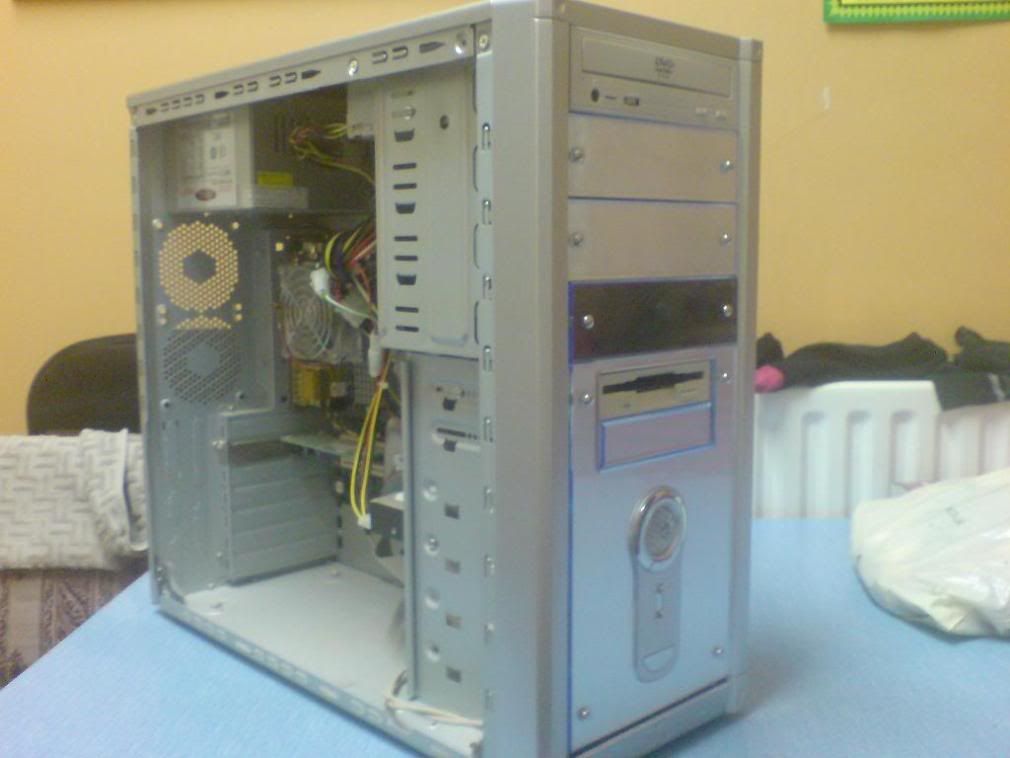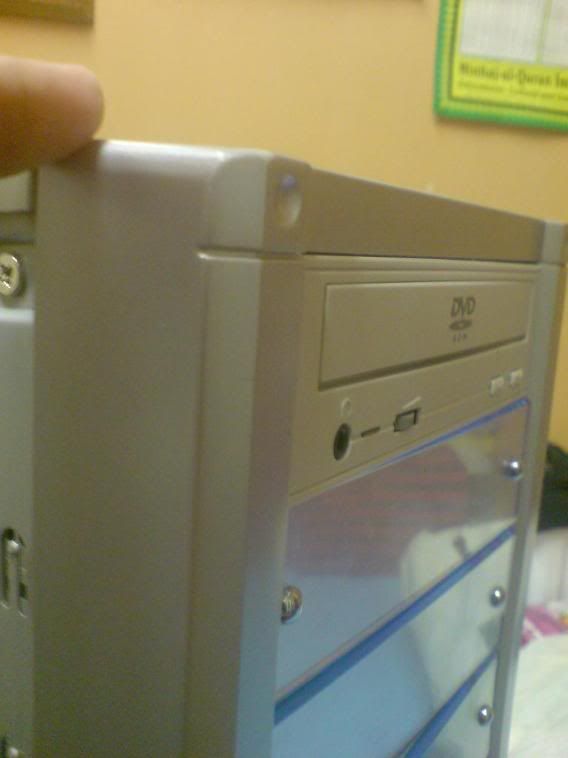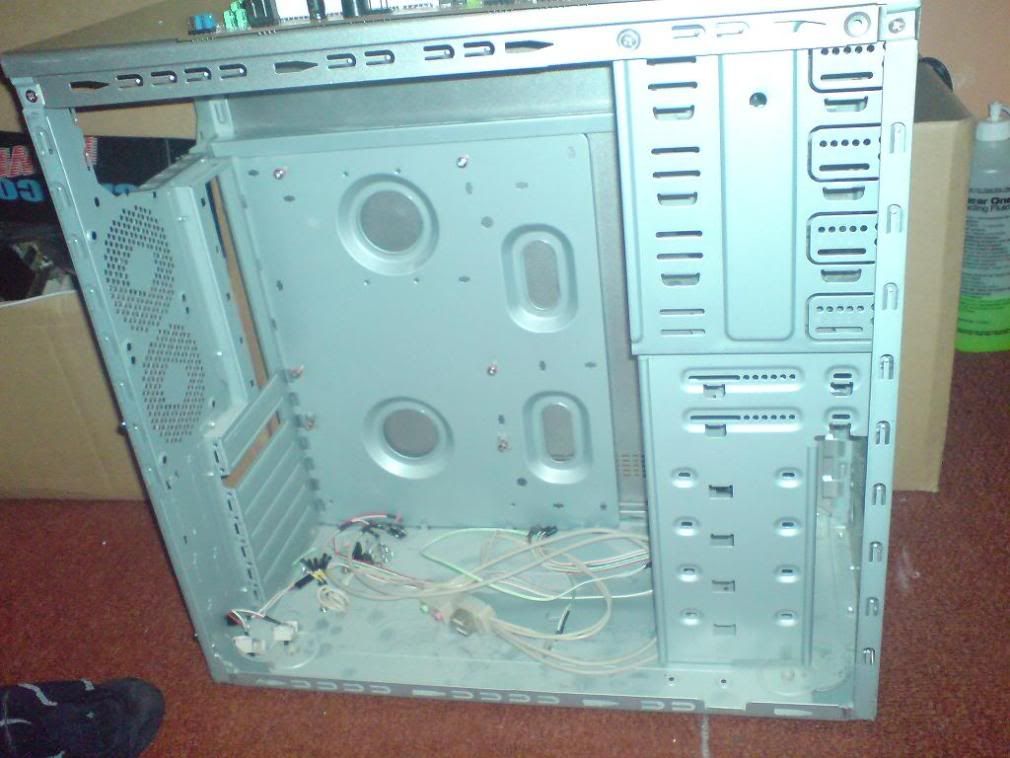 Basically the case will be Black and orange, trying to match it to the motherboard DFI P35 T2RS DK. Ok so basically it will be black outside with orange parts and the insides will be orange with the exception of the hdd and optical drive cages.
So first thing i did was remove those dam rivets and paint the hdd cage and optical drive cage.
Gave it a good key with some 400grit sand paper,more than enough to ensure it doesnt start to flake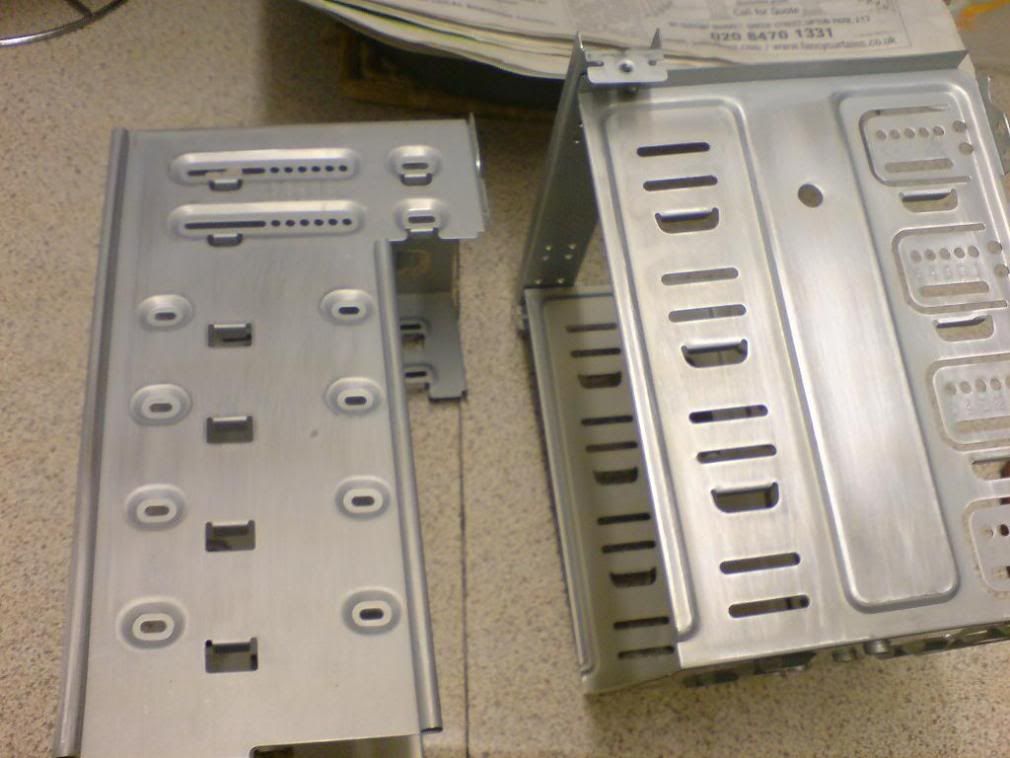 And painted in black they look like this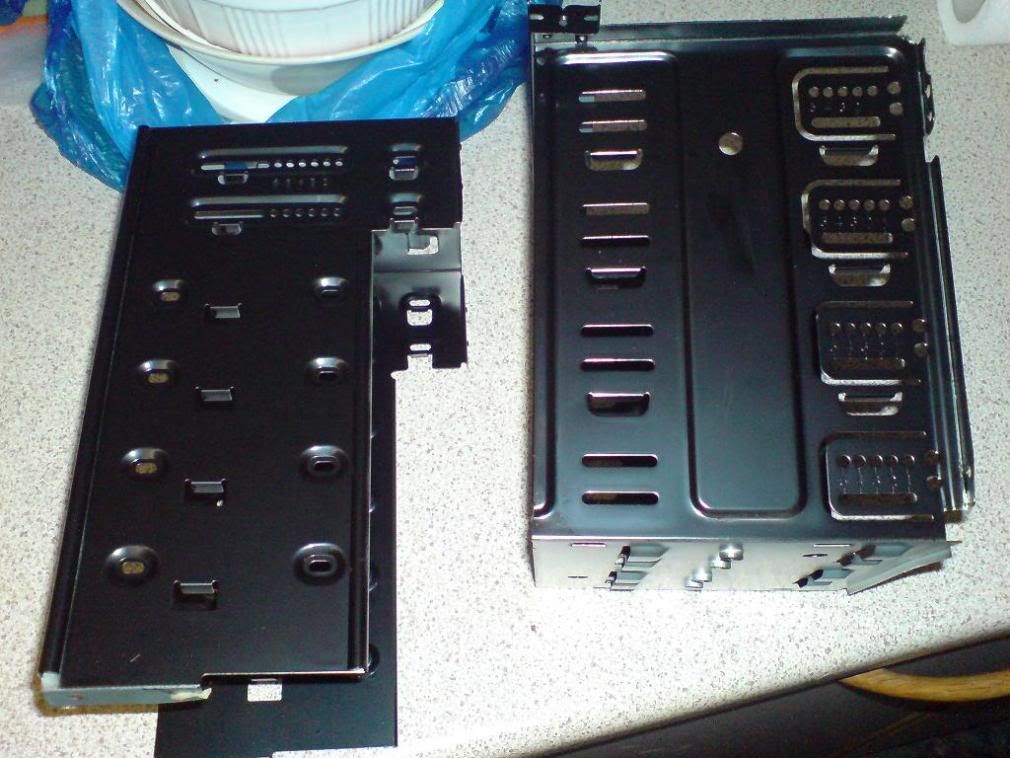 Then it was time to paint the front bezels where dvd drives go. they are basically 3 peices, the back piece, a metal piece which ill paint and a top acrylic peice as shown in the pic, the black one was just a tester to see how it will look....it looked ok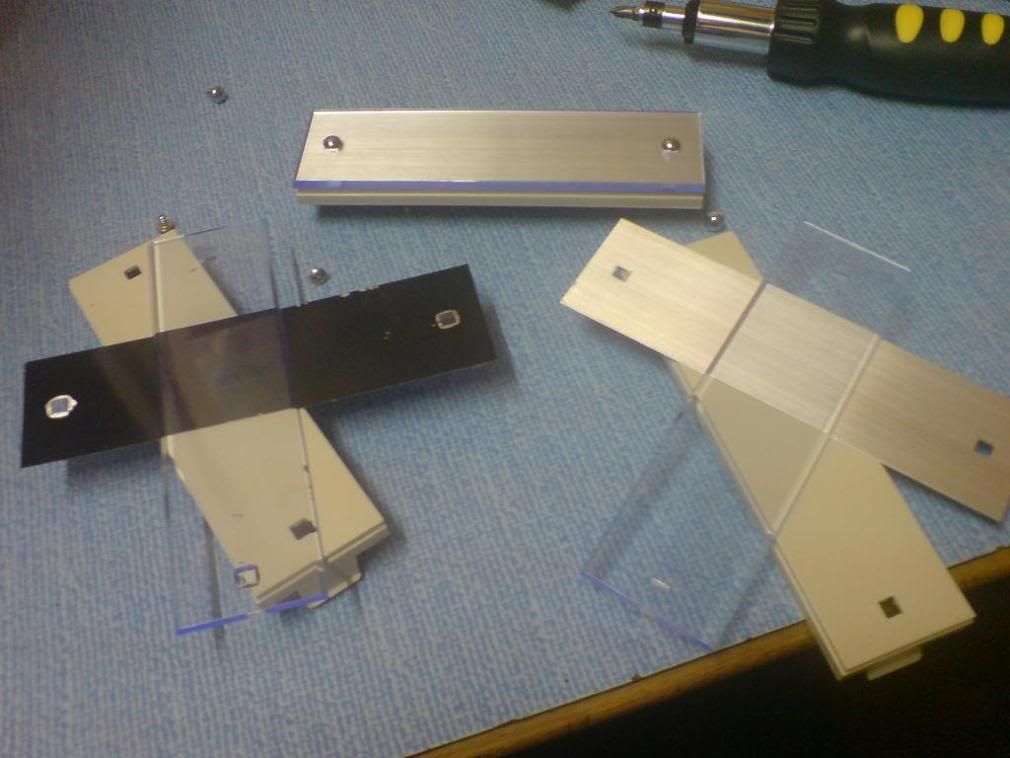 the three peices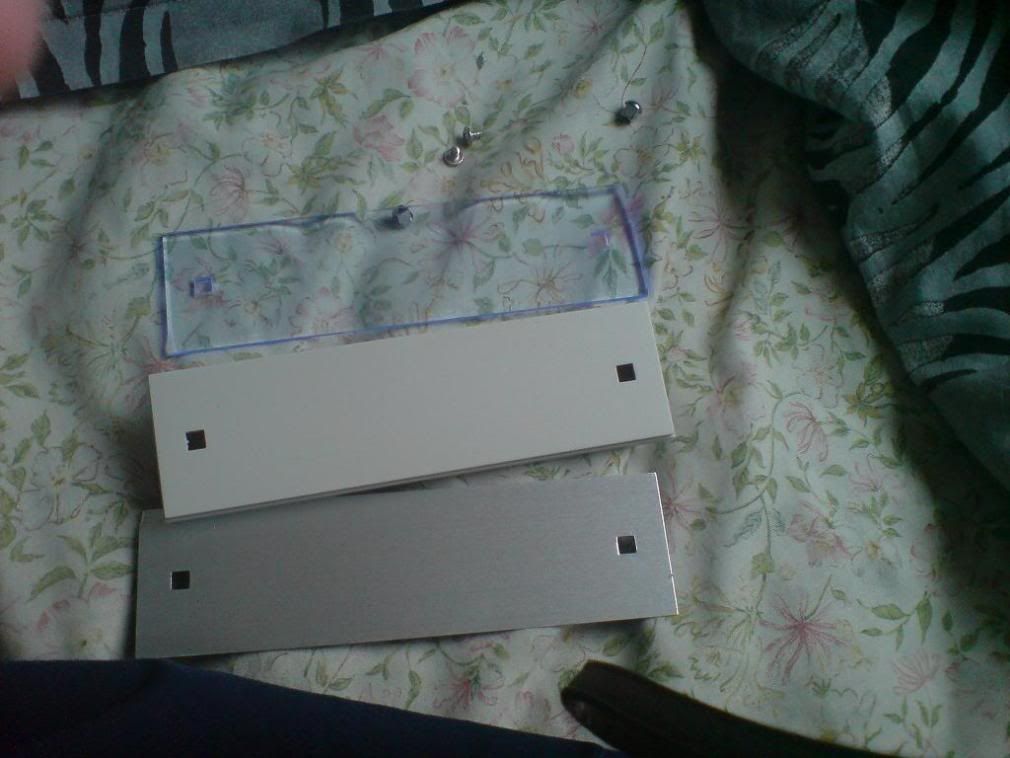 This is the paint im using, it comes out very very thin and a good few coats are needed for the colour to be uniform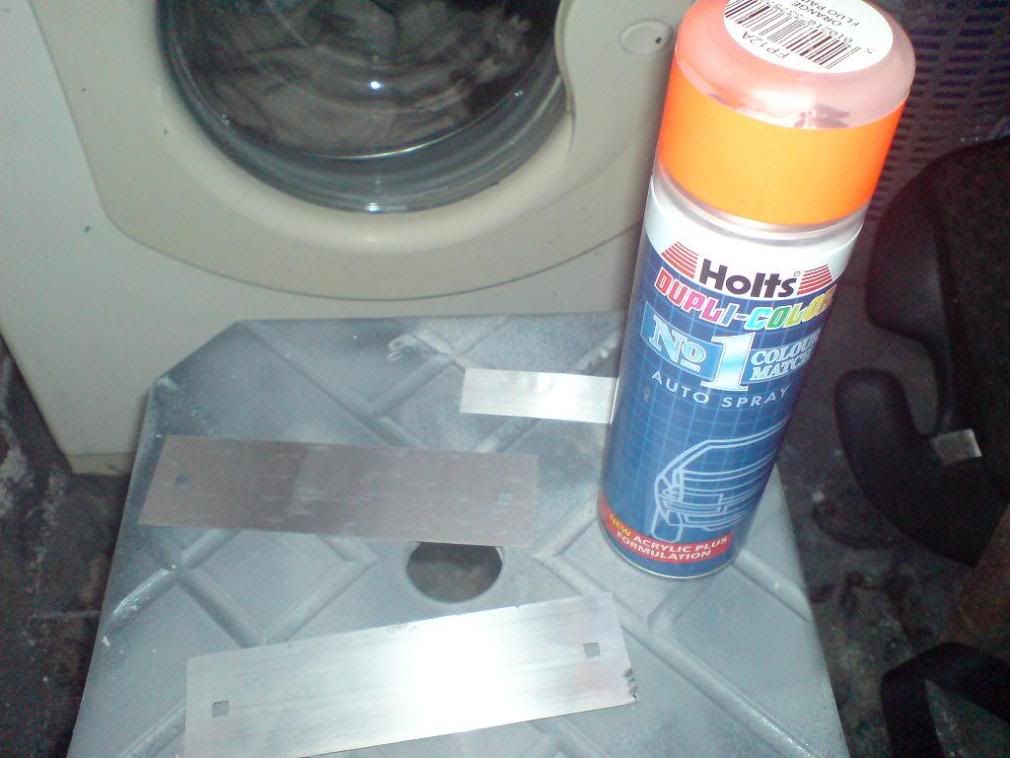 and the pieces painted without being re-assembled with the bezels look like this, i know that one has a couple black marks, it needs to be repainted
.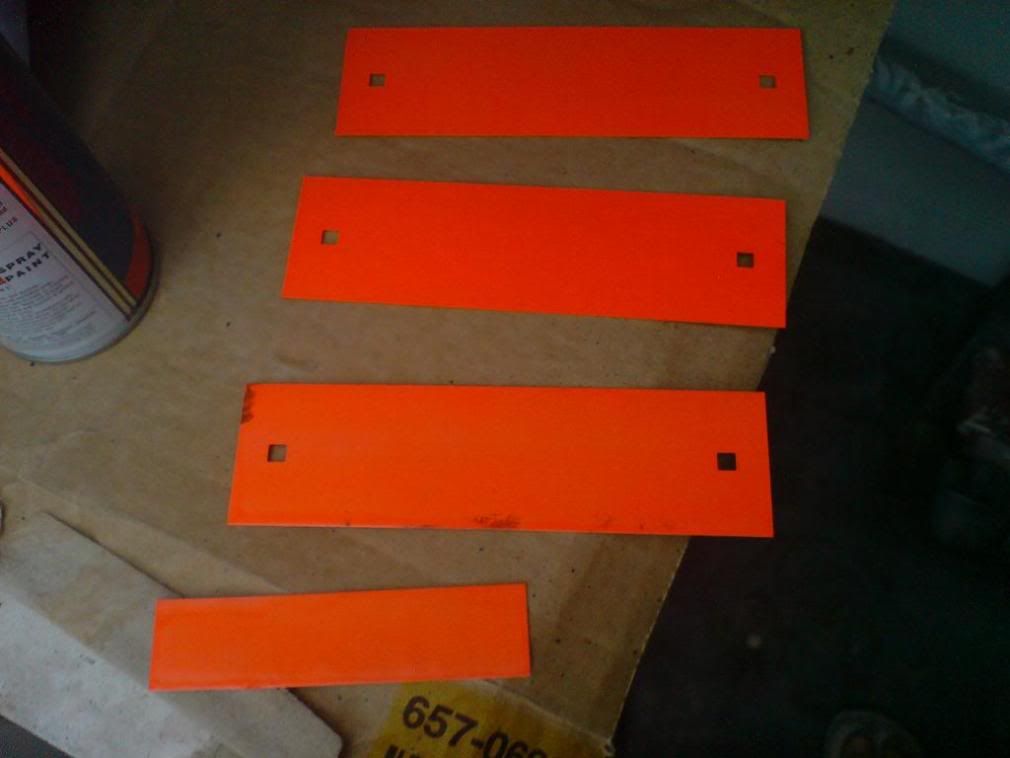 And with it in place looks like this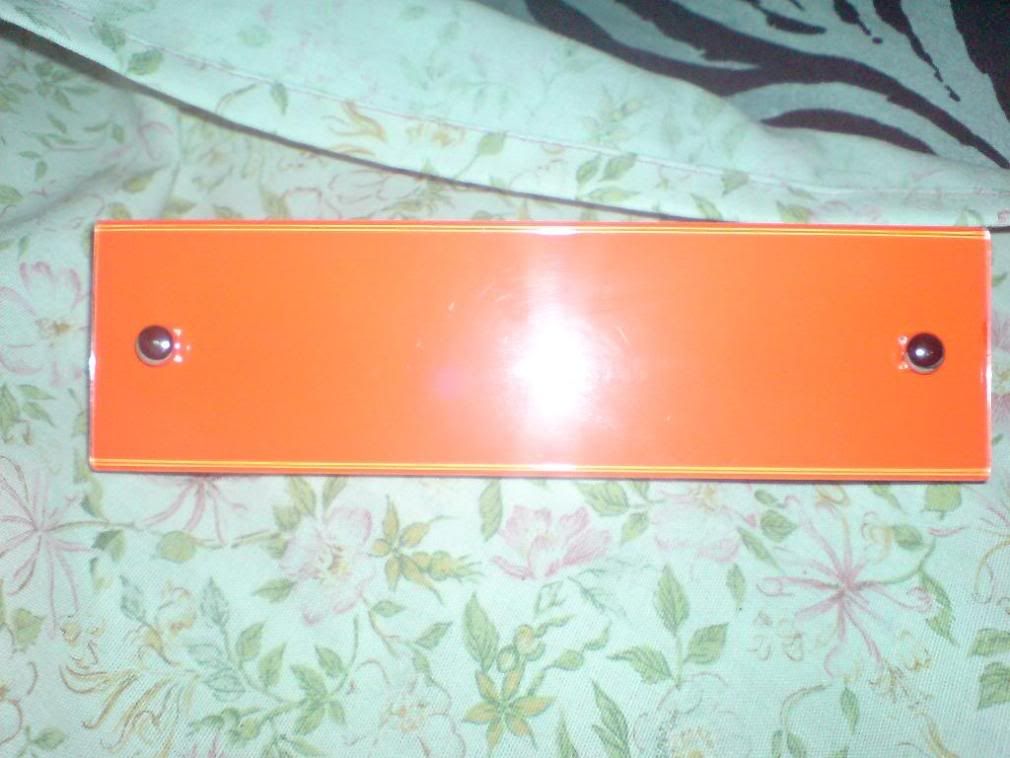 Quite a close match with the orange used on the DK dont you think..
..Thats all for today..ill update tommorow..and leave some comments!!
Edited by waqasr - 7/22/08 at 6:29am