Quote:
Sharp company developed the largest in the world three-dimensional display. The size of screen is equal to 65 inches , and resolution composes 1920 x1080 pixels.

This screen is based on sharp development , which allow to observe volumetric images without special glasses.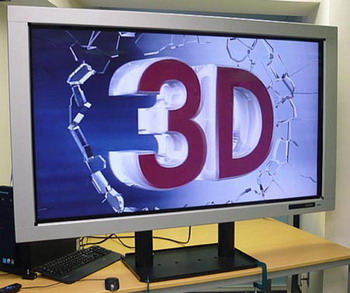 Optimum distance is approximately 4 m, and the viewing angle is 120°.

The dimensions of device are 1572 x 126 x 923 mm, weight is approximately 65 kg.

According to available data, the price of this display is approximately 30 000.dollars.
http://xtreview.com/addcomment-id-54...d-display.html