I was suprised the Feser one Black actually turned blue, I was told that you needed a very strong UV lamp for it. It looks purple in the pictures but it is actually blue.
Here is a before picture, so you can see the difference: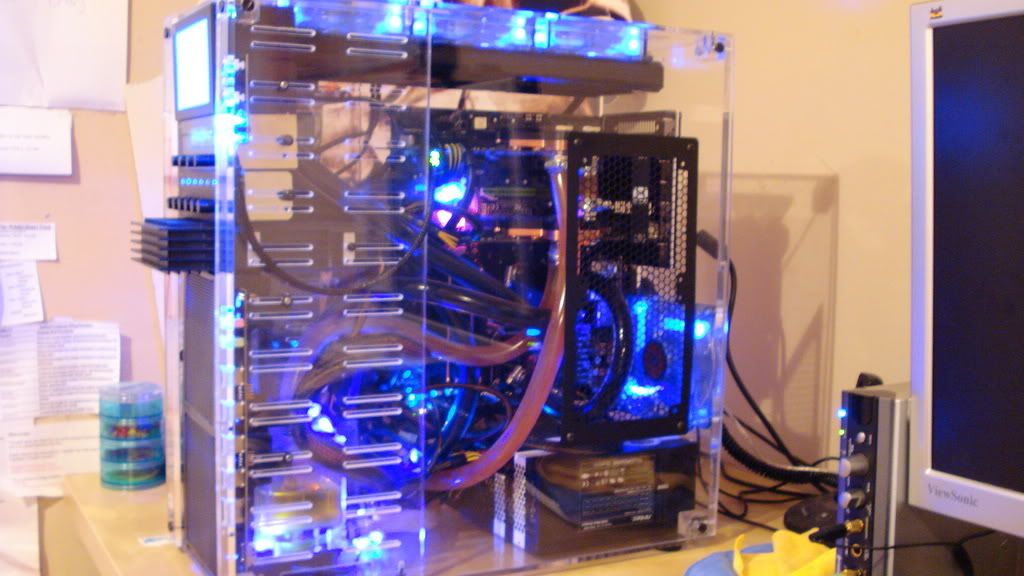 This is what it looks like with the power off, it's black and orange, then powered on the black goes blue:
This is what it looks like now the cathodes have been fitted, got to wait till the sun goes down, before I can get the real light show...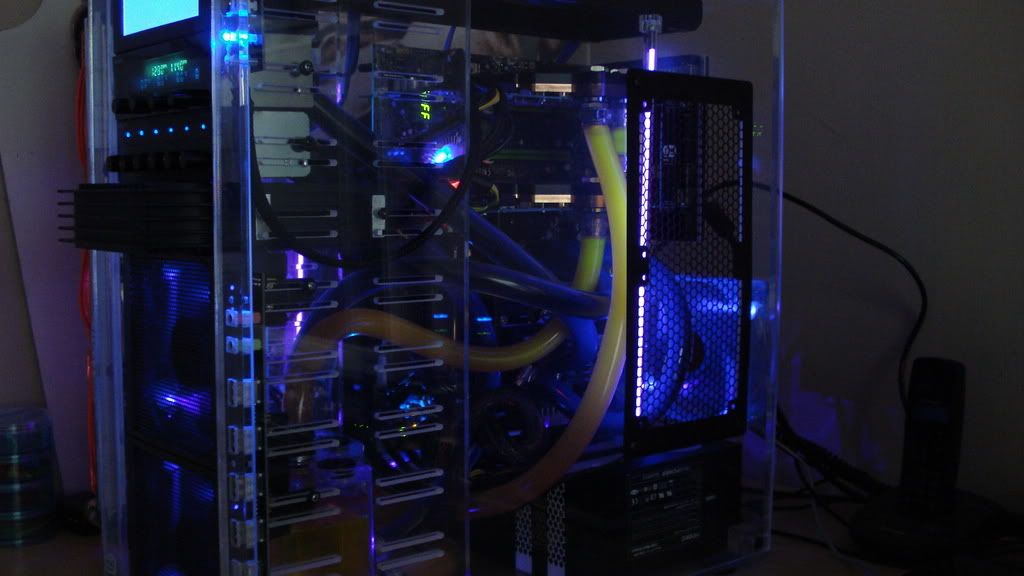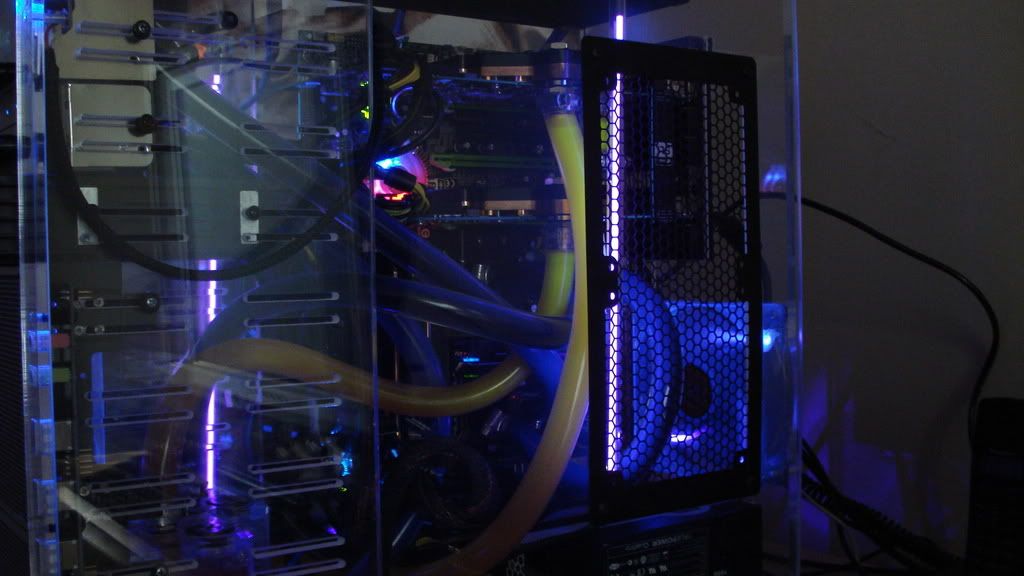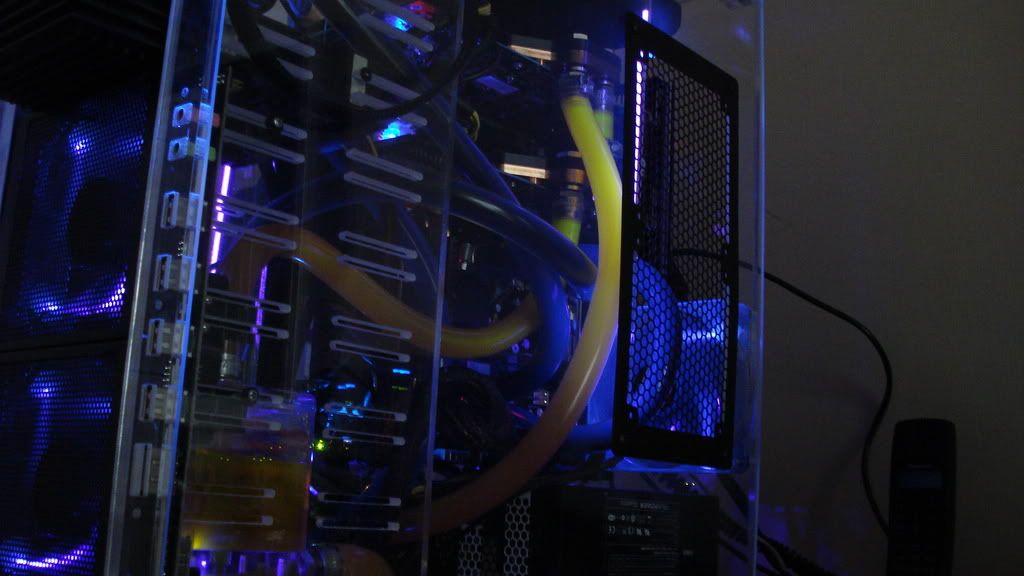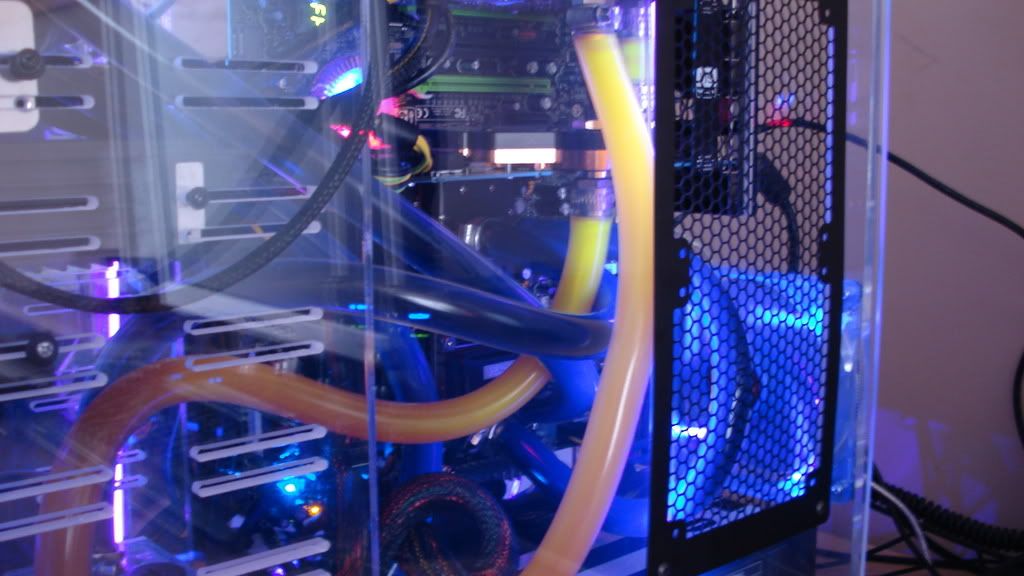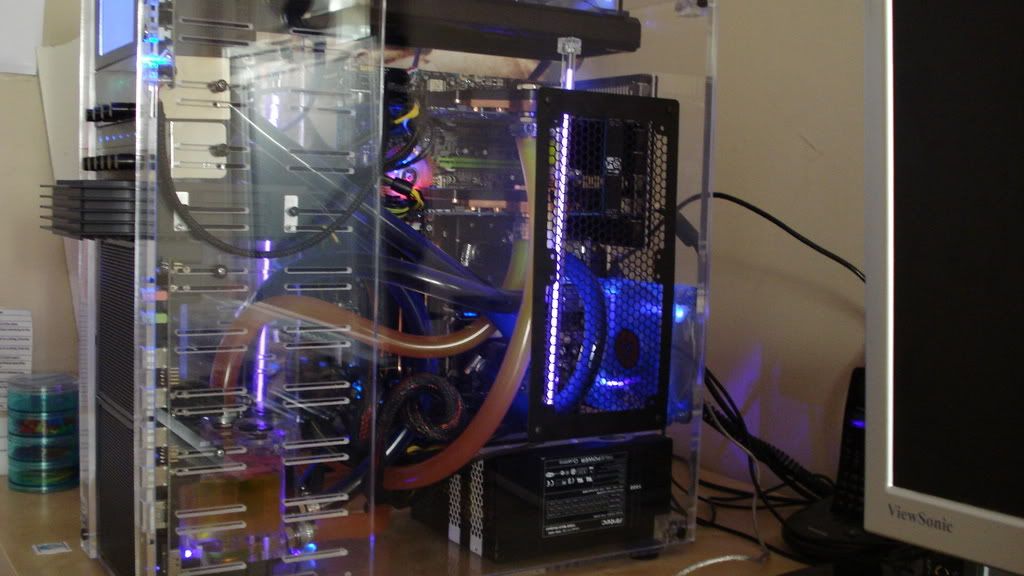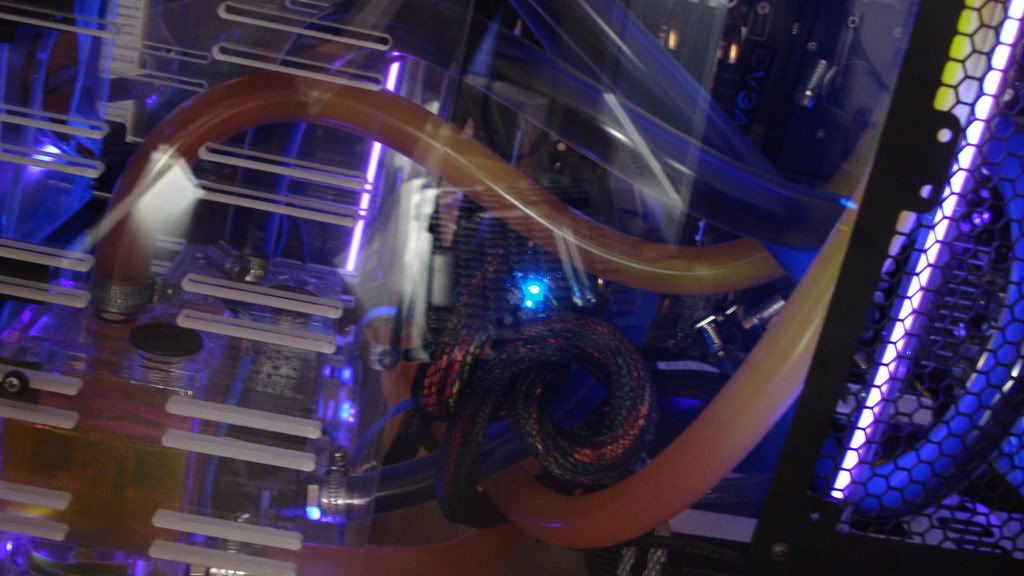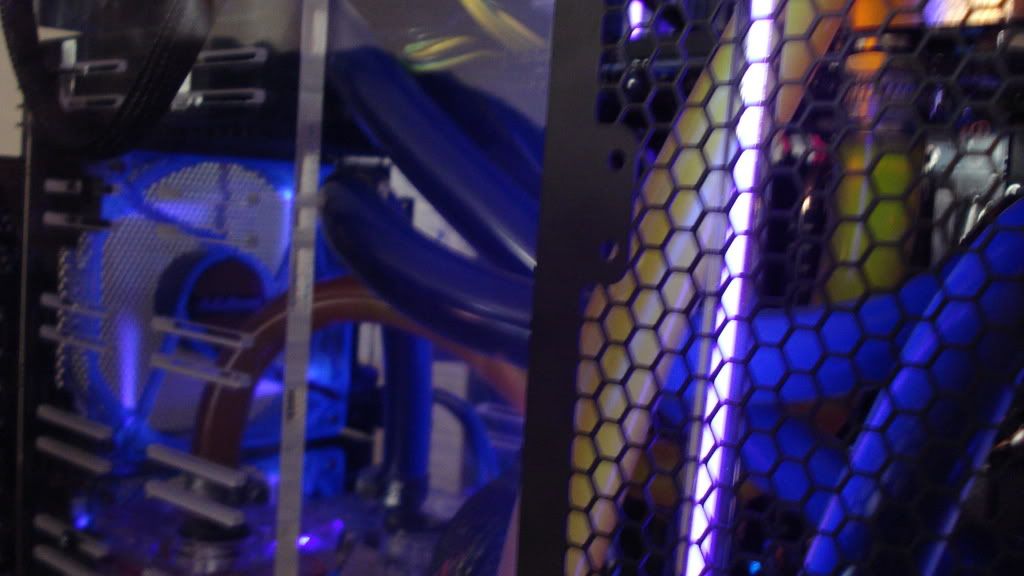 Close up of the Resevoirs:
Lights off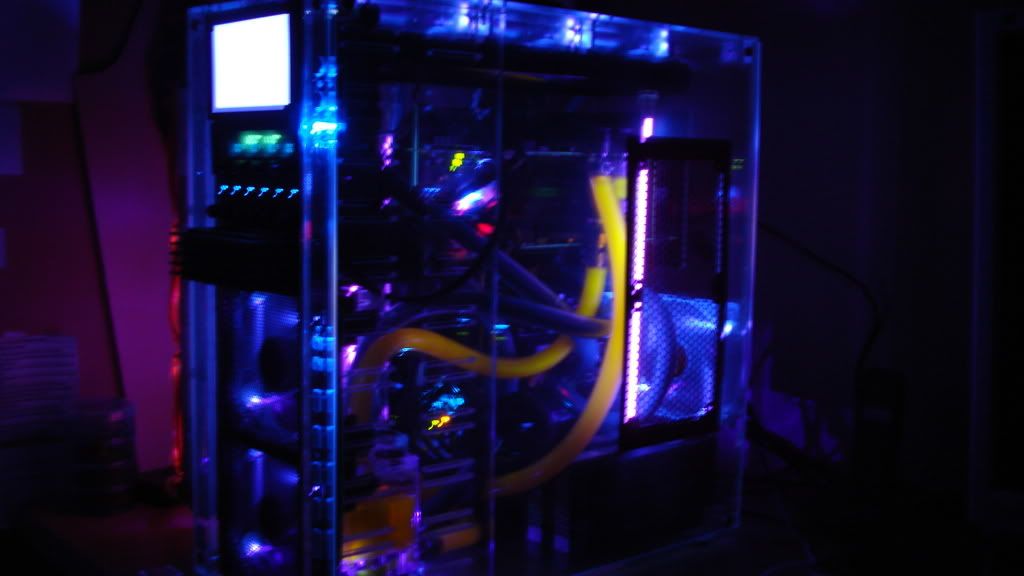 I tried to sort the cable management out a bit, but they are hard to hide when your case is see-through
Edited by The Pig - 6/10/08 at 2:27pm
CPU
Motherboard
Graphics
RAM
Q6700 @ 3.6 @ 1.39
EVGA 780i
2 x XFX 8800 GTX OC'd 650/1504/2050
OCZ 4GB (4x1GB) Reaper @ 1067
Hard Drive
OS
Monitor
Keyboard
Samsung SpinPoint F1 1TB
Vista Ultimate 64 bit
HP LP2475w 24" H-IPS
Raptor Gaming
Power
Case
Mouse
Mouse Pad
Antec Quattro 1000
KXng - Modded for two tripple rads
Razer Mamba
Razer Goliathus Control
View all
hide details
CPU
Motherboard
Graphics
RAM
Q6700 @ 3.6 @ 1.39
EVGA 780i
2 x XFX 8800 GTX OC'd 650/1504/2050
OCZ 4GB (4x1GB) Reaper @ 1067
Hard Drive
OS
Monitor
Keyboard
Samsung SpinPoint F1 1TB
Vista Ultimate 64 bit
HP LP2475w 24" H-IPS
Raptor Gaming
Power
Case
Mouse
Mouse Pad
Antec Quattro 1000
KXng - Modded for two tripple rads
Razer Mamba
Razer Goliathus Control
View all
hide details