A bit of modifications to the iDuct. Original plans were to glue a fan on, but then it wouldnt be removeable or interchangeable, so I decided to change that idea around
Thats a drive bay from an antec 900. I am going to cannibalize it for the front 120mm bracket. My 900 is already using what ill need, so this is just spare parts.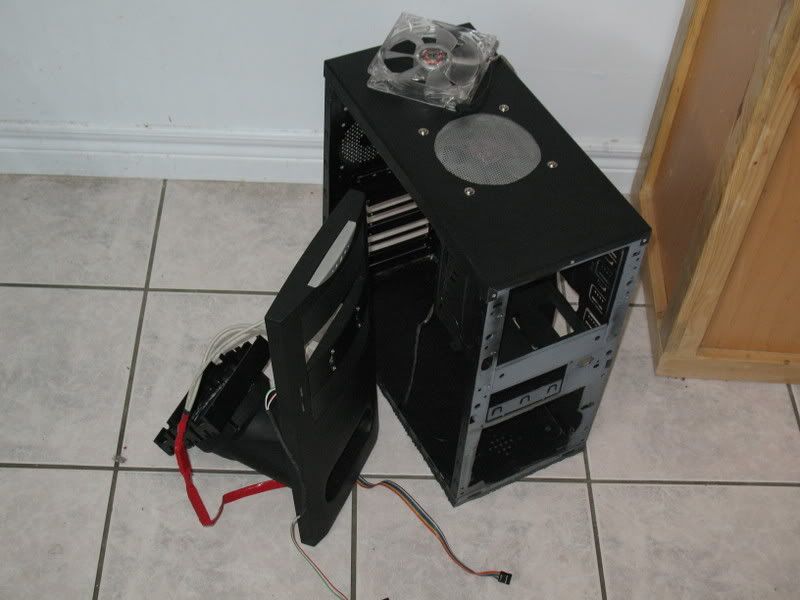 Its attached.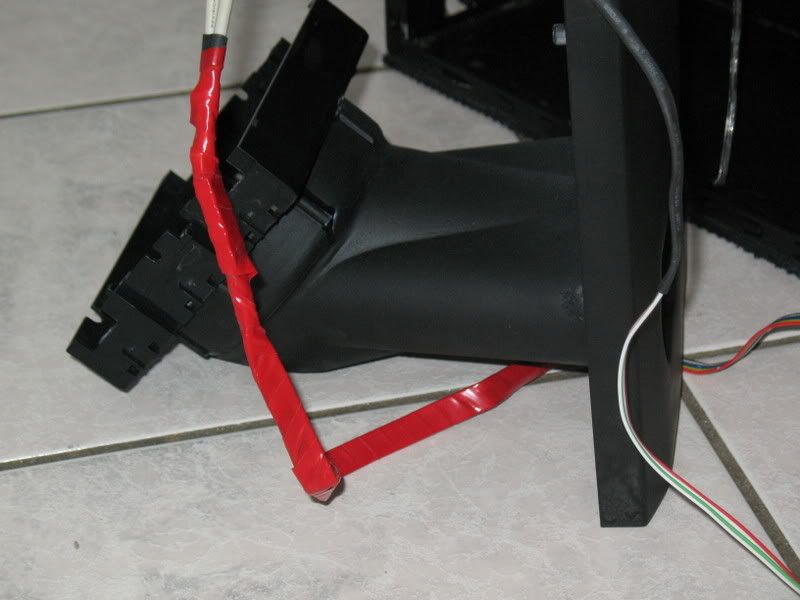 A little extra detail
NEXT was the PSU mod.
http://kijiji.ebayimg.com/i22/04/k/0...?set_id=1C4000
This is what I started with. Its a Diablo (Powmax) 550w PSU. Its complete garbage, but it fits in with my theme, and it should power an x2-4200+ with no prob.
Then there was this
and this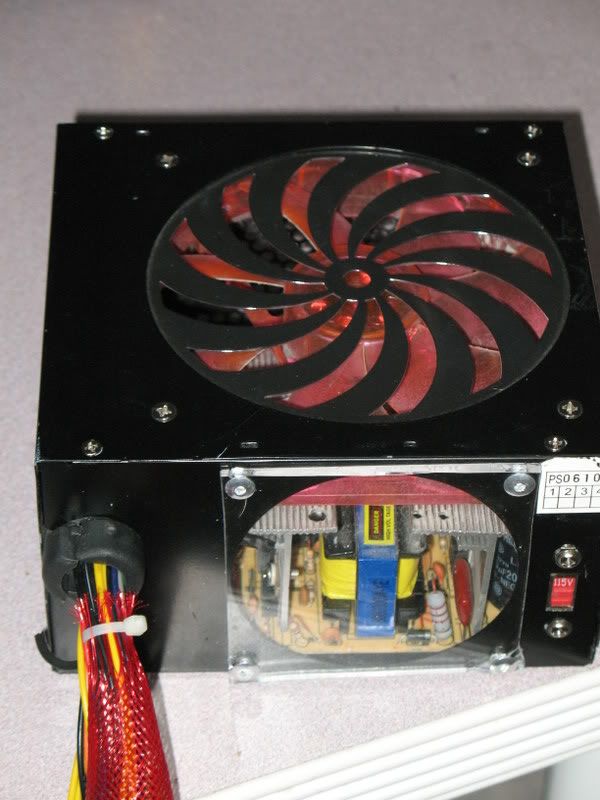 And I just HAD to try it out. So I installed the psu and fired up the fans!
Thats about all for now
CPU
Motherboard
Graphics
RAM
Core i7 920 D0
Asus P6T
Sapphire 4870X2
3x2GB OCZ Gold DDR3-1600
Hard Drive
Optical Drive
OS
Monitor
2 x 500gb RAID 0, 2 x 1TB Caviar Black
Samsung 22x Sata DVD+-R/DL
Vista x64
Acer x223w
Keyboard
Power
Case
Mouse
Logitech G15 gen2
Cooler Master 850w 6 Rail
Antec Twelve Hundred
OCZ Equilizer
Mouse Pad
Fellowes Ergonomic Wrist Support
View all
hide details
CPU
Motherboard
Graphics
RAM
Core i7 920 D0
Asus P6T
Sapphire 4870X2
3x2GB OCZ Gold DDR3-1600
Hard Drive
Optical Drive
OS
Monitor
2 x 500gb RAID 0, 2 x 1TB Caviar Black
Samsung 22x Sata DVD+-R/DL
Vista x64
Acer x223w
Keyboard
Power
Case
Mouse
Logitech G15 gen2
Cooler Master 850w 6 Rail
Antec Twelve Hundred
OCZ Equilizer
Mouse Pad
Fellowes Ergonomic Wrist Support
View all
hide details