Quote:
HP company presented the computers touchSmart witch is oriented to home users and equipped with sensor screens.

TouchSmart, in HP opinion , is well suitable for different interiors: living rooms, guest, offices. ....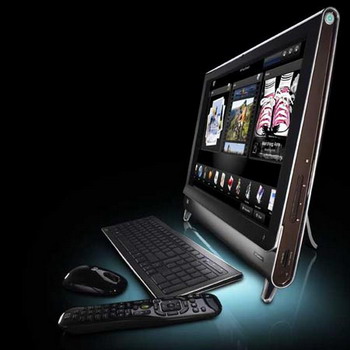 This computer is based on intel core 2 Duo processor with 4 GB memory, TV- tuner, sound system, network connection, web- camera, microphone and card reader. This computer is equipped with 22- inch screen.

The price of base HP touchSmart IQ504 PC and IQ506 PC models with TV- tuner will be 1299 and 1499 . Sales will begin on 13 July.
http://xtreview.com/addcomment-id-55...ouchSmart.html