I have had this case for almost a year, and i looked online and found people modding them. After about a week of looking at pictures i decided to mod mine.
I replaced all the fans except the top 200mm.
the two front intake are now scythe 133CFM
the intake for the cpu (true) is a delta with a CFM of 220
the exhaust for the cpu is scythe 119CFM
and the exhaust in the back is also a scythe 133CFM.
Then, because i knew how loud it would be i bought a kaze master fan controller.
i was disappointed that i could not fit an exhaust on the side because of the size of the true.
some of the the things i did were:
I painted the inside
flipped the ps (had to cut a hole in the bottom)
Added hdd stabilizers (to get rid of the hdd cages)
then had to cut holes in them because the 38mm fans were larger than the stock 25 and the holes did not align front intake fans
cut holes in the case for cable managment
cut out the mesh fan cover in the back and replaced it with a fan grill i painted black
painted some slot covers black
I also added two green leds.
I am almost finished, i want to get a different side panel for the case, one without the mesh, then put a fan in that.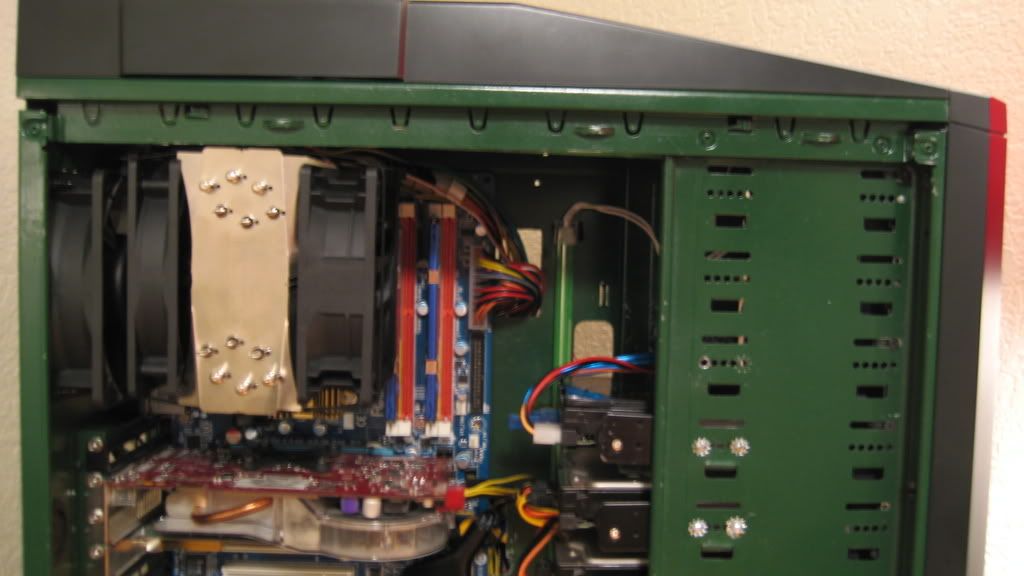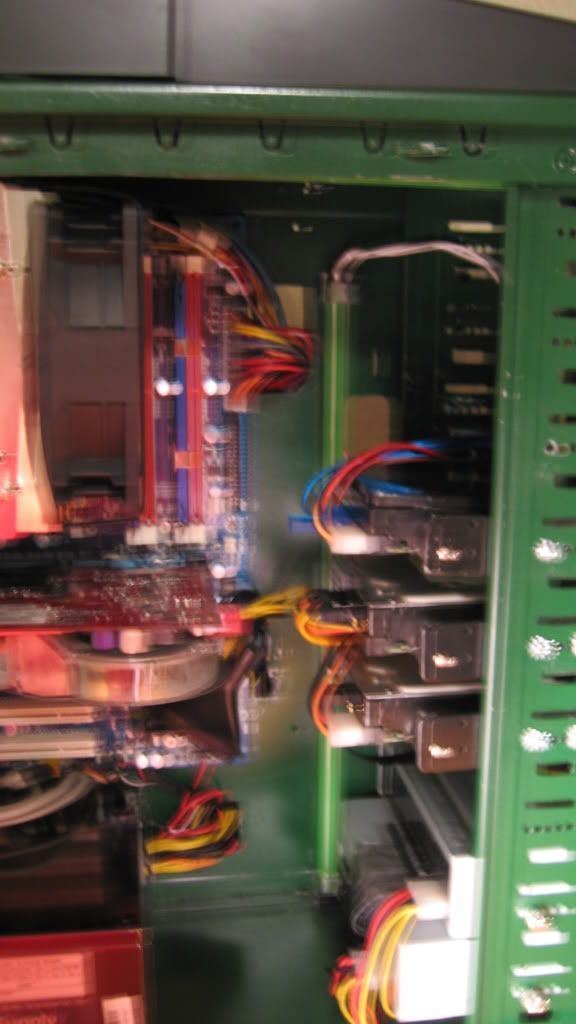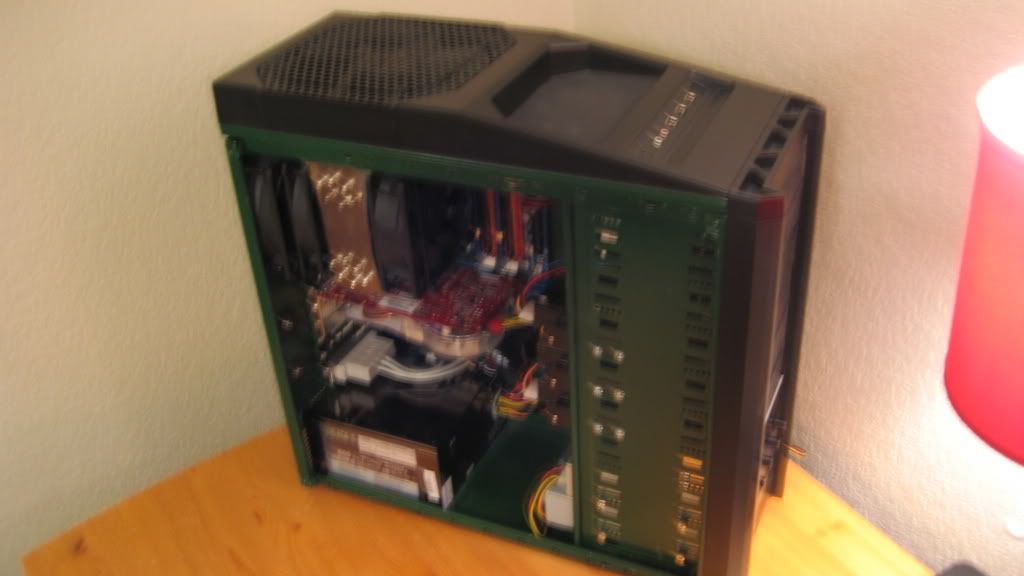 The green leds are not so bright in real life, but light up their surroundings more.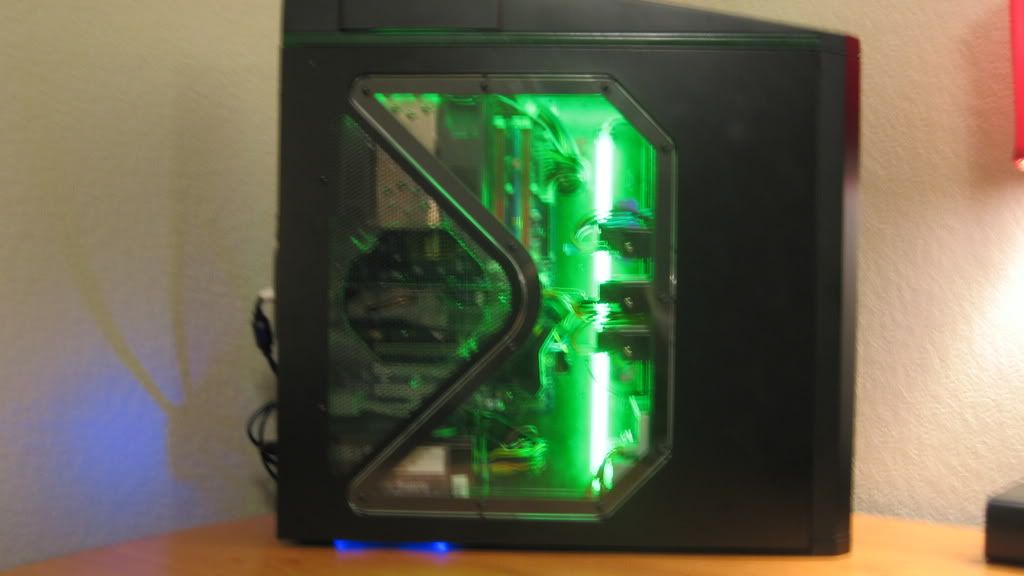 I had some trouble focusing the camera.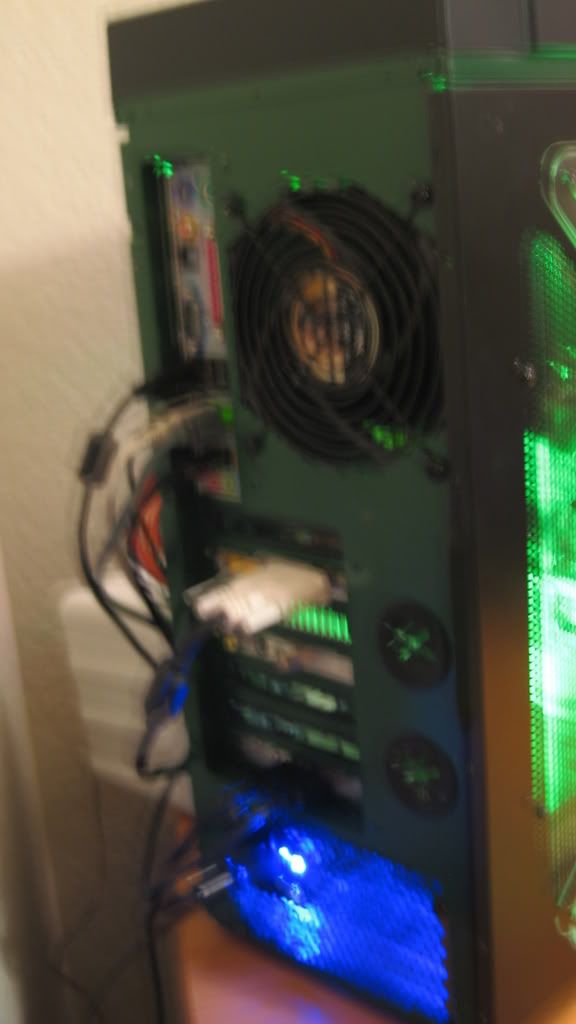 The fans look like they have a green led.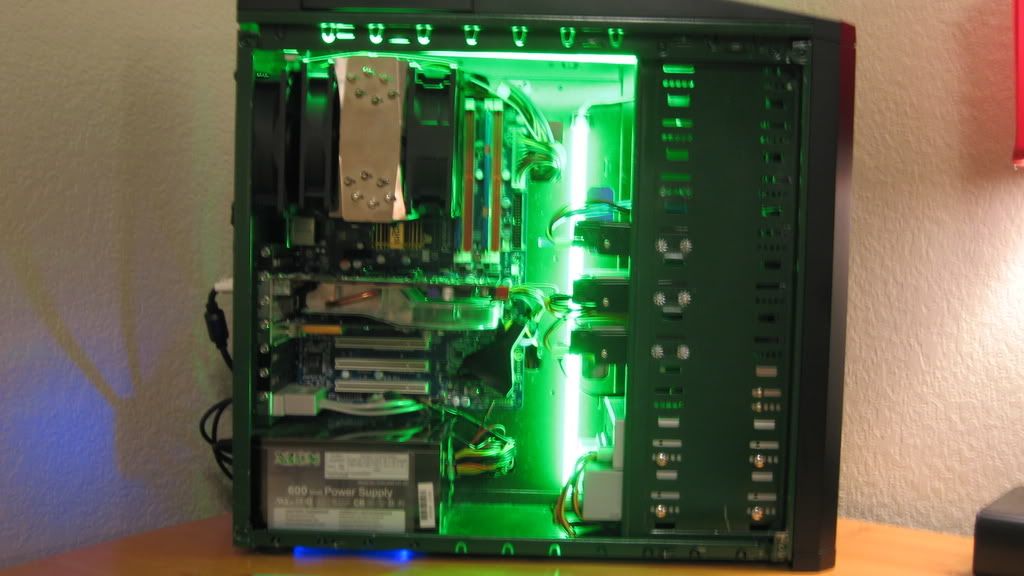 This is where i am going to put the last fan. I realize it doesn't matter which one.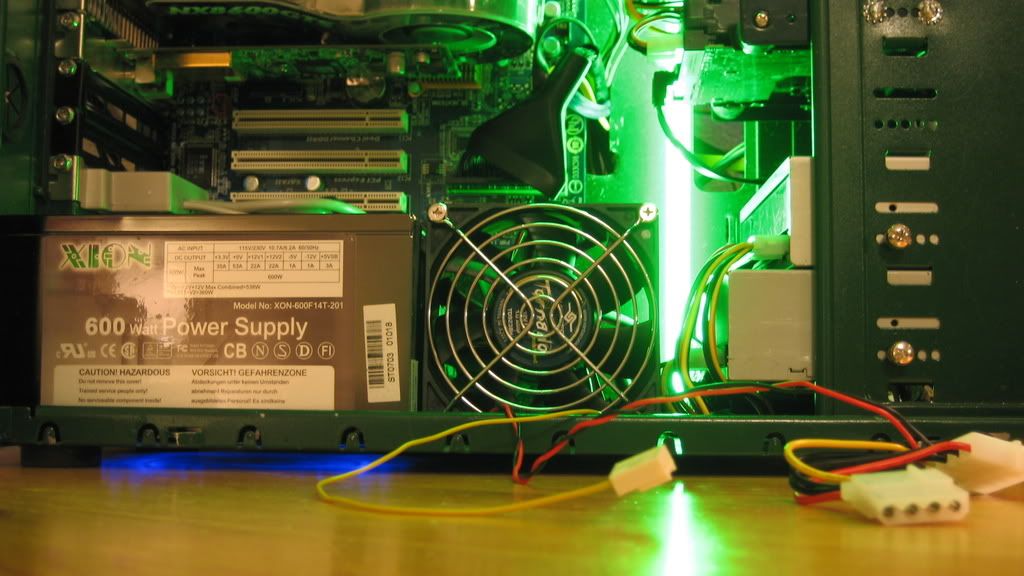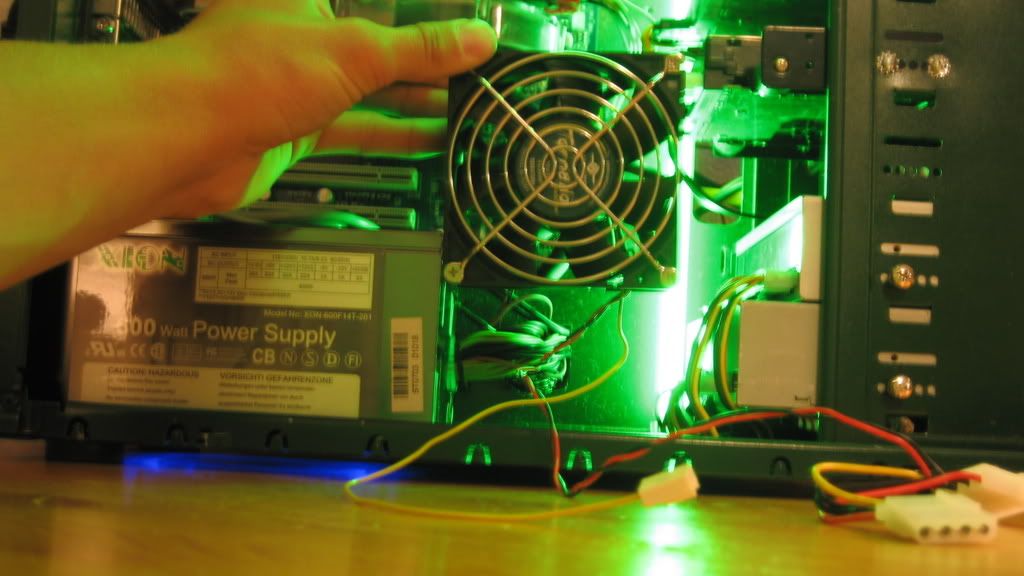 I wish i would have cut a few more holes for cable management
flipped the hdds
bought a fan controller that can handle a 29.4 volt fan
and put some of the money into hardware