I swear this 3dmark06 score is too low for me...
Dual 9800GTX's oc'ed to 800 Core / 1975 Shader / 2200 Mem
3.6Ghz Q6700
4GB 1080Mhz DDR2 Ballistix
I can't grab any number higher than this... Even if it is Vista, there still shouldn't be much of a gap between my score and 20k at these clocks!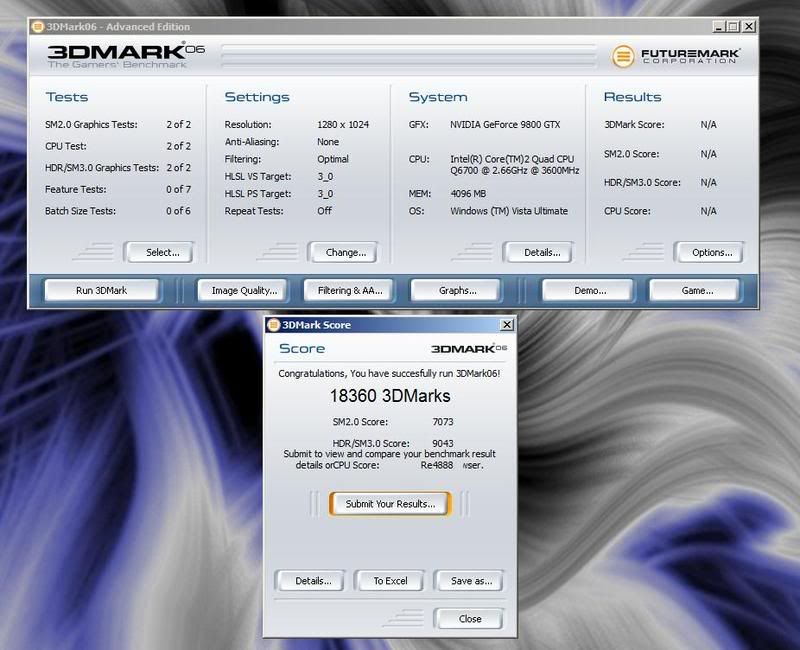 Any advice?