I am going to reinstall my setup and need some opinions.
I currently have two
WD 250Gb AKS
HDDs in RAID 0. Should i pick up a 3rd and build a 3 HDD RAID 0 array, or should I get two faster drives? It will cost me only $99 (trading my 250GB drives) to get two
WD 640Gb AAKS
HDDs for RAID 0. These 640 AAKS drives are awesome drives, so thats why I wanted to upgrade.
But which setup will yield better performance? Is there a trade off of one over the other? Please explain reasoning.
Keep in mind that I have a backup drive with all my important data, so data loss is not an isue in the even of HDD failure.
edit: Any comments on if this is even a good idea or bad would help. I was also considering just getting a larger Backup drive instead of the 500Gb SATA Maxtor drive I have now.
edit 2: Come on OCN, any opinions? I cant bump this thread yet...
------------------------------------------------------------------------------
Update:
I did a comparison between the new drives in RAID 0, and the old drives. I also want to note that the stripe size on my 250GB drives in RAID 0 whas set to 64k. With the 640Gb drives, I set the stripe size to 128k.
Here are my results with the 250Gb AKS: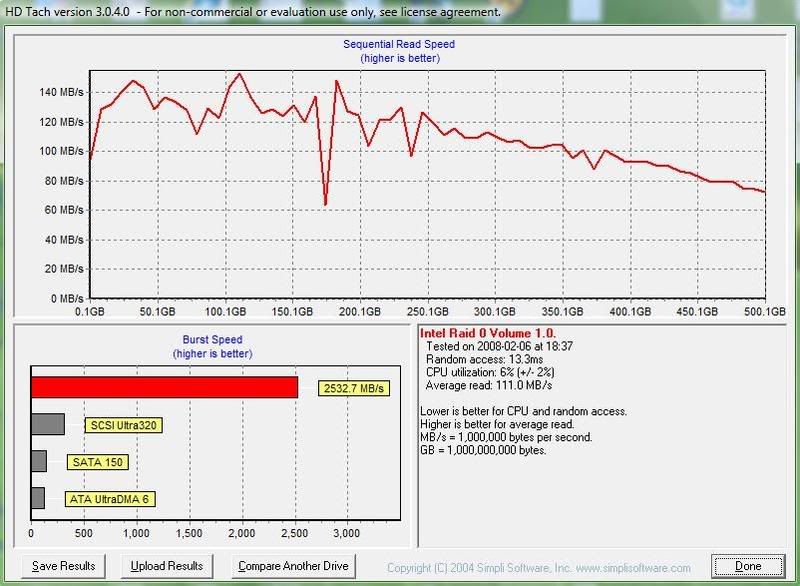 Here are my results with the 640Gb AAKS: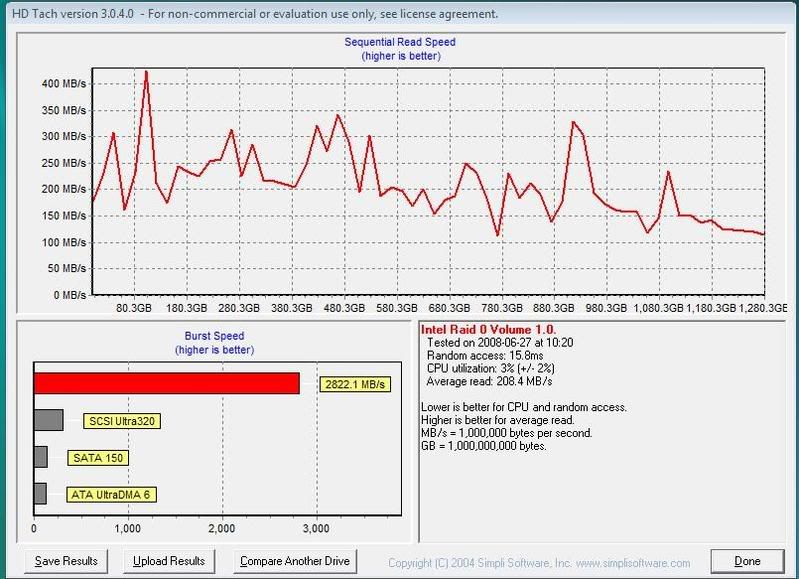 Edited by ericeod - 6/27/08 at 10:30am