Ok so here it is. My lego PC case v3.0.
First, I would like to dedicate this pc to OCN, as the majority of the parts in here actually came from OCN members, parts I have purchased since my start here.
With that said, here it is.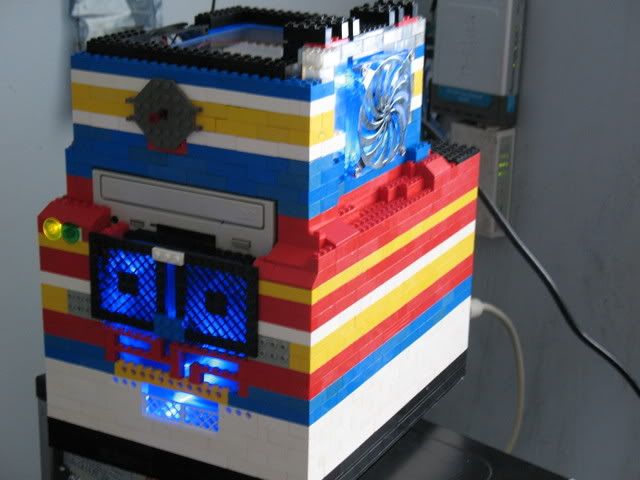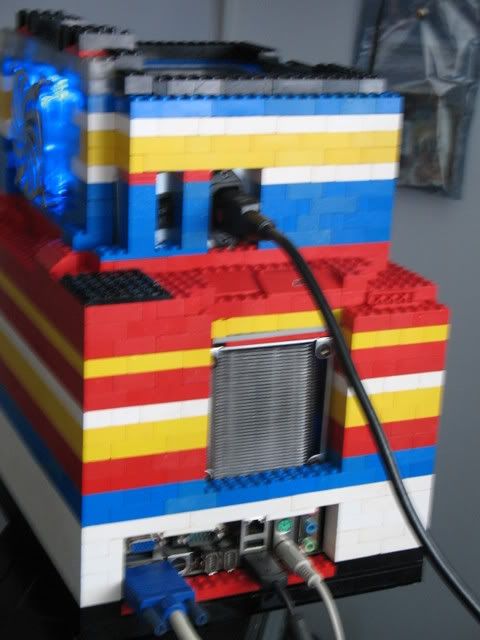 And this is a pic of 'in progress'. You can see the HDD mounted above the CPU Cooler. Kinda nifty design.
CPU
Motherboard
Graphics
RAM
Core i7 920 D0
Asus P6T
Sapphire 4870X2
3x2GB OCZ Gold DDR3-1600
Hard Drive
Optical Drive
OS
Monitor
2 x 500gb RAID 0, 2 x 1TB Caviar Black
Samsung 22x Sata DVD+-R/DL
Vista x64
Acer x223w
Keyboard
Power
Case
Mouse
Logitech G15 gen2
Cooler Master 850w 6 Rail
Antec Twelve Hundred
OCZ Equilizer
Mouse Pad
Fellowes Ergonomic Wrist Support
View all
hide details
CPU
Motherboard
Graphics
RAM
Core i7 920 D0
Asus P6T
Sapphire 4870X2
3x2GB OCZ Gold DDR3-1600
Hard Drive
Optical Drive
OS
Monitor
2 x 500gb RAID 0, 2 x 1TB Caviar Black
Samsung 22x Sata DVD+-R/DL
Vista x64
Acer x223w
Keyboard
Power
Case
Mouse
Logitech G15 gen2
Cooler Master 850w 6 Rail
Antec Twelve Hundred
OCZ Equilizer
Mouse Pad
Fellowes Ergonomic Wrist Support
View all
hide details