we got everything installed lol. tinted windows 360*, gunna need reflective thermal shades soon.
i was about to say that i found this.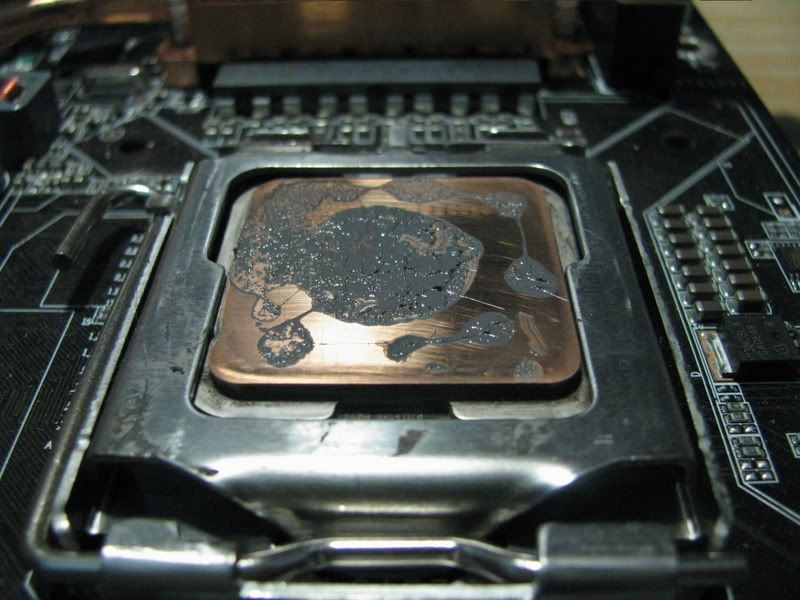 reapplied, probably actually put a lil too much back on. put a new fan on, all that good stuff. got idles down to 35. but the load, oh the load. my ac7 cant handle this lol. with 30* air going in im up to 65* load. 65 is max. so at least im sure that my HS can handle it and isnt getting overloaded.
CPU
Motherboard
Graphics
RAM
E6600@ 1500 fsb wall1.55v
Abit IN9 32X MAX
FOXCONN 8800 GTS 640 MB @ 600 1700 1800 for now
2GB OCZ GOLD@ 900 mhz 4-4-4-4
Hard Drive
Optical Drive
OS
Monitor
160 GB WD + 400 GB
DVD RW
Windows Vista 32 bit Home Premium SP1
22" LG 5000:1 2ms
Keyboard
Power
Case
Mouse
Microsoft Ergo
HIPER 570V MODULAR
Antec 900
Logitech G5
Mouse Pad
rocketfish control
View all
hide details
CPU
Motherboard
Graphics
RAM
E6600@ 1500 fsb wall1.55v
Abit IN9 32X MAX
FOXCONN 8800 GTS 640 MB @ 600 1700 1800 for now
2GB OCZ GOLD@ 900 mhz 4-4-4-4
Hard Drive
Optical Drive
OS
Monitor
160 GB WD + 400 GB
DVD RW
Windows Vista 32 bit Home Premium SP1
22" LG 5000:1 2ms
Keyboard
Power
Case
Mouse
Microsoft Ergo
HIPER 570V MODULAR
Antec 900
Logitech G5
Mouse Pad
rocketfish control
View all
hide details