Quote:
Not long ago Far Cry developer Crytek warned PC fans that because of the huge amount of piracy it had experienced with Crysis the company would no longer be PC exclusive.

Still, we didn't ever imagine that the company commonly held as Lord of the Polygons would move to the PlayStation Portable as a viable platform.

According to a positing on Crytek's official website though, that's exactly what the developer is now looking to do and whatever the PSP game is that they are working on it'll be coming out of the company's Budapest studio. Unfortunately there are currently no details available about what the game could be - but we doubt it'll be Crysis somehow.

Crytek is also currently working on a PlayStation 3 game too, which may or may not be a remake of Crysis for consoles, so it seems that the company has forged strong relationships with Sony. Whether that's just because Sony has got the beefiest consoles on the market or because of an exclusivity agreement remains to be seen however.

The PSP is seen as an odd choice by many fans though, given that the reason Crytek is avoiding PC exclusives is because of piracy. The PSP itself has a healthy homebrew scene still going on and, if we're going to be brutally honest, that seems to be one of the main things supporting the PSP as a handheld console right now.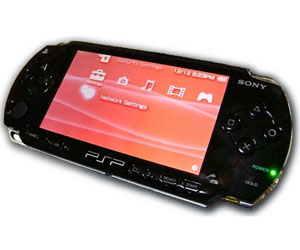 Source