Alright so i hooked up my receiver to my sound card.
I am not using speakers , but i am using my ATH-A900s and plugging them in the 3.5mm socket.
The problem here is that i can only hear out of the left side. There is no sound comming from the right side.

I have tried three cables already and it has continued to do the same thing.
When i switch the cables , like put the white in the red socket , then the right side begins to work.
But there is never a time where both sides that work simultaneously.
If anyone know what could be causing this , please give me suggestions.
Thank you.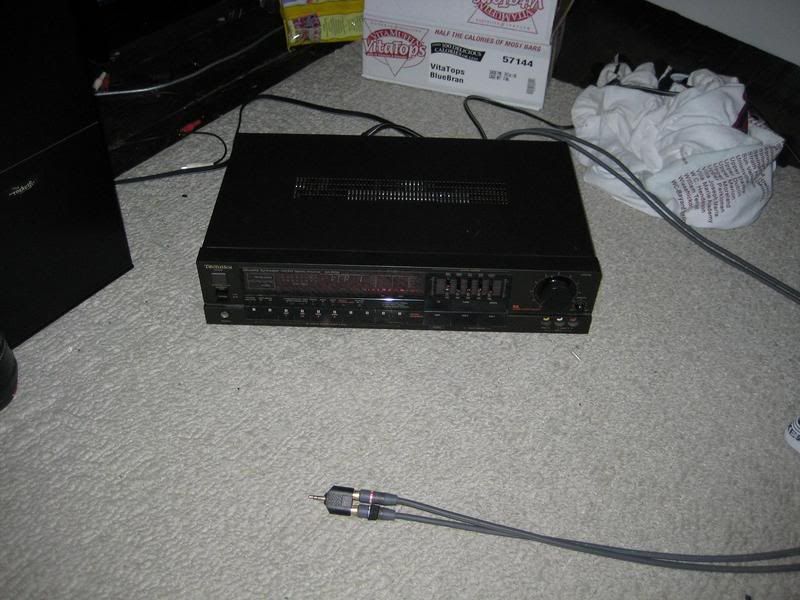 CPU
Motherboard
Graphics
RAM
Q6600 G0 ~Lapped @ 3.6
XFX 780i
eVGA GTX260 [216c|55nm]
G.Skill π (2x2GB) PC8800
Hard Drive
OS
Monitor
Power
2 x WD 640GB AALS RAID 0
Windows 7 x64 7048
Acer AL2216W
PC and Power Cooling 750W
Case
Rocketfish
View all
hide details
CPU
Motherboard
Graphics
RAM
Q6600 G0 ~Lapped @ 3.6
XFX 780i
eVGA GTX260 [216c|55nm]
G.Skill π (2x2GB) PC8800
Hard Drive
OS
Monitor
Power
2 x WD 640GB AALS RAID 0
Windows 7 x64 7048
Acer AL2216W
PC and Power Cooling 750W
Case
Rocketfish
View all
hide details