Quote:
Originally Posted by
Arakasi
The way i did mine was a little different. I used 2 pennies
1 on each side of the brace as to support it all evenly.
Here is quick picture i just took to try and explain my way.
I took picture with PC on and running and with a phone squeezing it in LOL.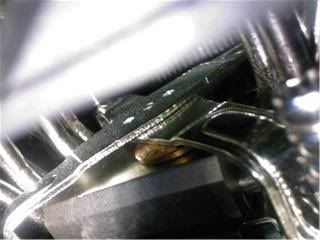 Keep in mind there are 2 pennis the other is on the opposite side underneath the same brace. I am pretty sure i will not see any compression taking place because of a screw forcing pressure down on the penny. It is an even applied force on the whole penny.
That's what I did, it will compress.